Who is Anish Mahajan? California doctor says Tiger Woods is 'awake, responsive and recovering' after surgery Dr Anish Mahajan, the Chief Medical Officer (CMO) at Harbour-UCLA provided an update on Tiger Woods' injuries. Issuing a statement through Woods' Twitter account, he said Woods suffered from open fractures (where the bone protrudes out of the body) and compound fractures (where one bone is broken in multiple places) on his right leg. Dr Mahajan added that the injuries were treated through a combination of rods, screws and pins.
He added that Woods is currently awake, responsive and recovering in his hospital room. The doctor did not provide more details or information, ending his statement by thanking the staff, doctors, the Los Angeles County Sheriff's Department and the Fire Department.
RELATED ARTICLES
Tiger Woods near-fatal car accident: A timeline of the events that led to the horrific roll-over crash
Who is Carlos Gonzales? Here's what the sheriff's deputy discovered when responding to Tiger Woods accident
Who is Dr Anish Mahajan?
Dr Mahajan is currently the CMO and interim CEO of Harbour-UCLA, a Level 1 trauma center in Los Angeles. He has over 15 years of experience in medicine, having served in a variety of roles. He graduated from Brown Medical School in 2003.
Between 2009 and 2010, he served as a White House Fellow in the Office of Management and Budget, where he worked on the formation of the Affordable Care Act. During this time, he also worked on healthcare reform and the President's Global Health Initiative.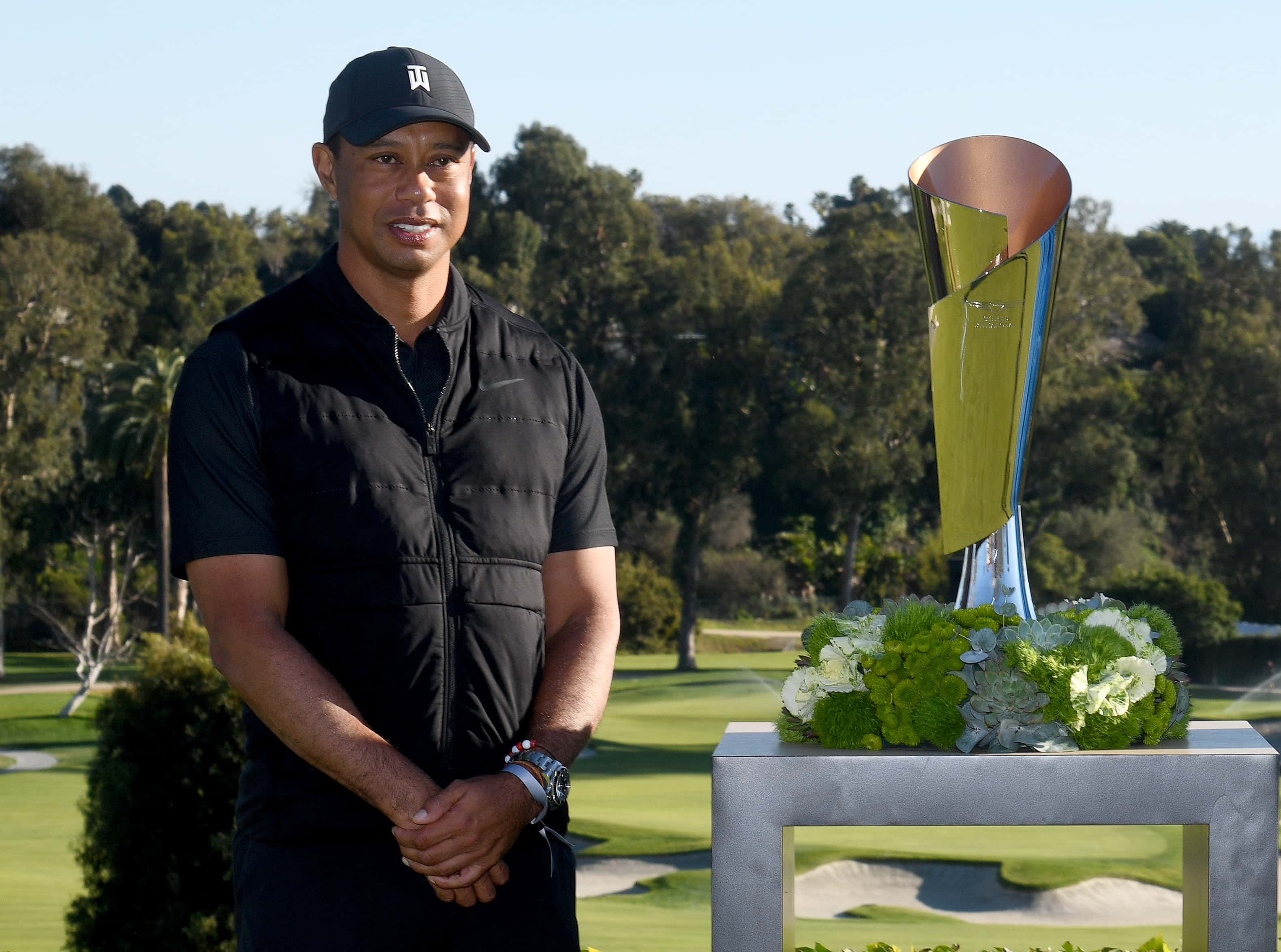 His other roles include serving as the Interim Associate Medical Director for Outpatient Services at Harbour-UCLA and as Director of System Planning at the Los Angeles County Department of Health Services. He also currently serves as the Associate Dean of David Geffen School of Medicine at UCLA. Dr Mahajan took over as CMO of Harbour-UCLA in August 2016 and was given the role of Acting CEO in September 2020.
Since 2014, Dr Mahajan has also served on the board of the LA Network for Enhanced Services (LANES) and LA Biomedical Research Institute (LABioMed). In December 2020, he made headlines for speaking up on the mental toll Covid-19 was taking on healthcare professionals.
Apart from being a distinguished internal medicine specialist, Dr Mahajan is known for his work on healthcare policy and has also published several papers on topics like deductibles in health insurance, HIV testing policy and other topics.
Tiger Woods injury update
The brief statement did not provide details on the state of Tiger Woods. We do know his right leg is broken in at least two places, but interestingly there is no mention of his left leg. Early reports indicated that Woods had suffered injuries on both legs, so we can assume from Dr Mahajan's statement that the injury to the left leg is minor. The statement also did not provide a recovery timeline or when Woods would be discharged from the hospital.
There is also no word on if Woods' blood has been sent for testing to check if he was driving under the influence of drugs or alcohol. All we do know is that Woods is awake and responsive post surgery.
Will he ever return to the green? It's doubtful as some doctors have speculated. Dr Jesse Morse, a sports medicine specialist said in a YouTube video that Woods "will have multiple surgeries scheduled in the future." Dr Morse went on to add, "I don't know if this is it for Tiger's career, but that's the least of his worries right now."