David Bowie's 1st marriage: Angie sacrificed her love for son Duncan and left him to save her husband from drugs Lexi Bowie recently opened up about how she had not seen her mother and David Bowie's second wife, Iman, for six months because of the lockdown. Apart from Lexi, the legendary pop singer also has a son named Duncan from his first marriage to Angie Bowie, who like his second wife, was a model.
Although David hasn't spoken much about Angie since he divorced her in 1980 after 10 years of marriage (of course, he said living with her was like "living with a blowtorch"), the latter has opened up about her former husband in interviews since then.
Angie met Bowie in 1969 when she was 18 and their son, Zowie, who later renamed himself Duncan, was born a year after their marriage. She openly admitted in an interview with Evening Standard back in 2006 that she was never really in love with her former husband but married him so that she could get a work permit.
However, she did have a hand in promoting his singing career after getting married to him and never condoned the fact that Bowie started taking drugs when his career took off.
"As soon as we started to do well, David started to take drugs," she says. "It was just the most aggravating, infuriating... I was just watching him get brilliant. He was so good, we were getting so good, I was so excited, it was fabulous. And he just pissed it away being a jackass. I stayed away, I didn't want to watch it."
As a result, they decided to separate. Angie said when they went their own way, she did not fight him for child custody because she thought that the responsibility of fatherhood would bring about an important change in Bowie's life.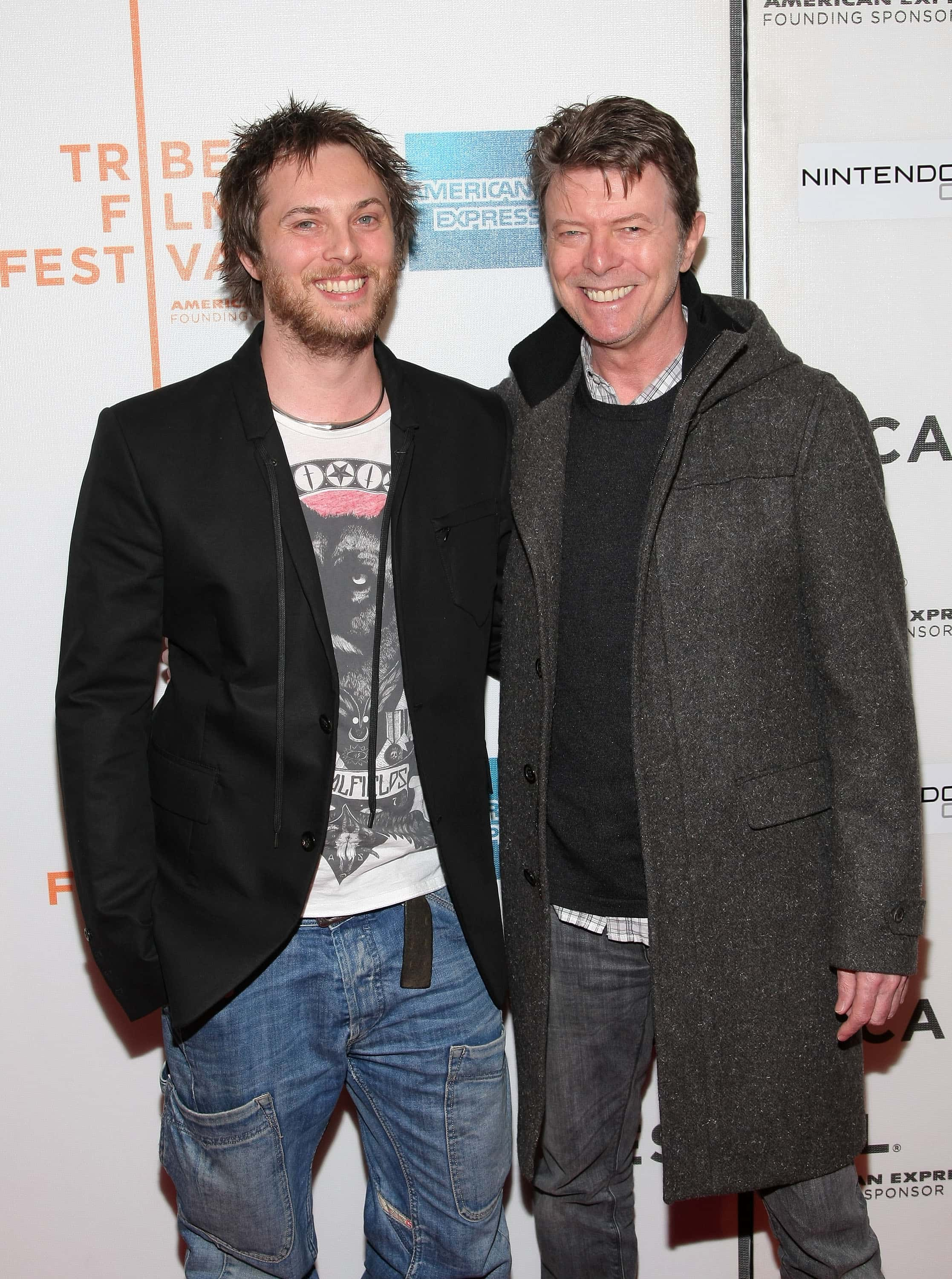 "I just didn't want to get into a pissing match with David about custody. I really thought the best thing to keep David alive was to leave my son with him. It was the hardest thing I've ever done," she said.
Moreover, Angie did not think that David would have let her keep Duncan. "I would never have deprived David of his son. I kept saying to myself, I've got to do this. I can't escape if I take my child with me, he'll fight me and it will be awful for my son. And I can have another child, it's not a big deal," she added.
Over the years, as Duncan grew up, Angie began seeing less and less of him. "I saw him until he was about 12 or 13," she said. "He's the one who didn't want to see me anymore. He came to New York and stayed with me and it wasn't what he was used to. He was used to staying with David in all these big houses and I had a six-room apartment on Second Avenue over a restaurant. I understand. If you're a child, you want to be comfortable, you want to be where you're used to being. That's how it was."
Although she ultimately became estranged from her son, she came to not let it bother her. "I don't really have a relationship with him. It's not something I dwell on that much," she said. "He wrote to me a couple of years ago and that was very nice. I sent him a box of presents but he never wrote back. But what can I do? He's a grown man now, it's not a big deal."
Today, Duncan Zowie Haywood Jones is a British film director, producer, and screenwriter.
Share this article:
David Bowie first wife Angie left son Duncan Jones father divorce save pop singer drug addiction