Does Chrissy Teigen need a quarantine cut? Adult company Sexy Cuts offers free service for her 'very long' hair Locked up inside homes during the coronavirus lockdown, most people have no access to barbers or salons. From David Beckham to Miley Cyrus, several celebrities have resorted to quarantine cuts and while some rocked it, it was a no-show for others.
The lockdown seems to be extended for weeks across the globe and the salon shops might be closed indefinitely. To help people who have been experimenting with horribly-gone-wrong at-home haircuts, an adult company has come up with a new service and they want to give a chic hairstyle to Chrissy Teigen.
Their official description reads: "Sexy Cuts, a unique adult camming experience started by ImLive, pairs users with adult cam models who have salon and/or barbershop experience to provide live guidance while they cut their hair."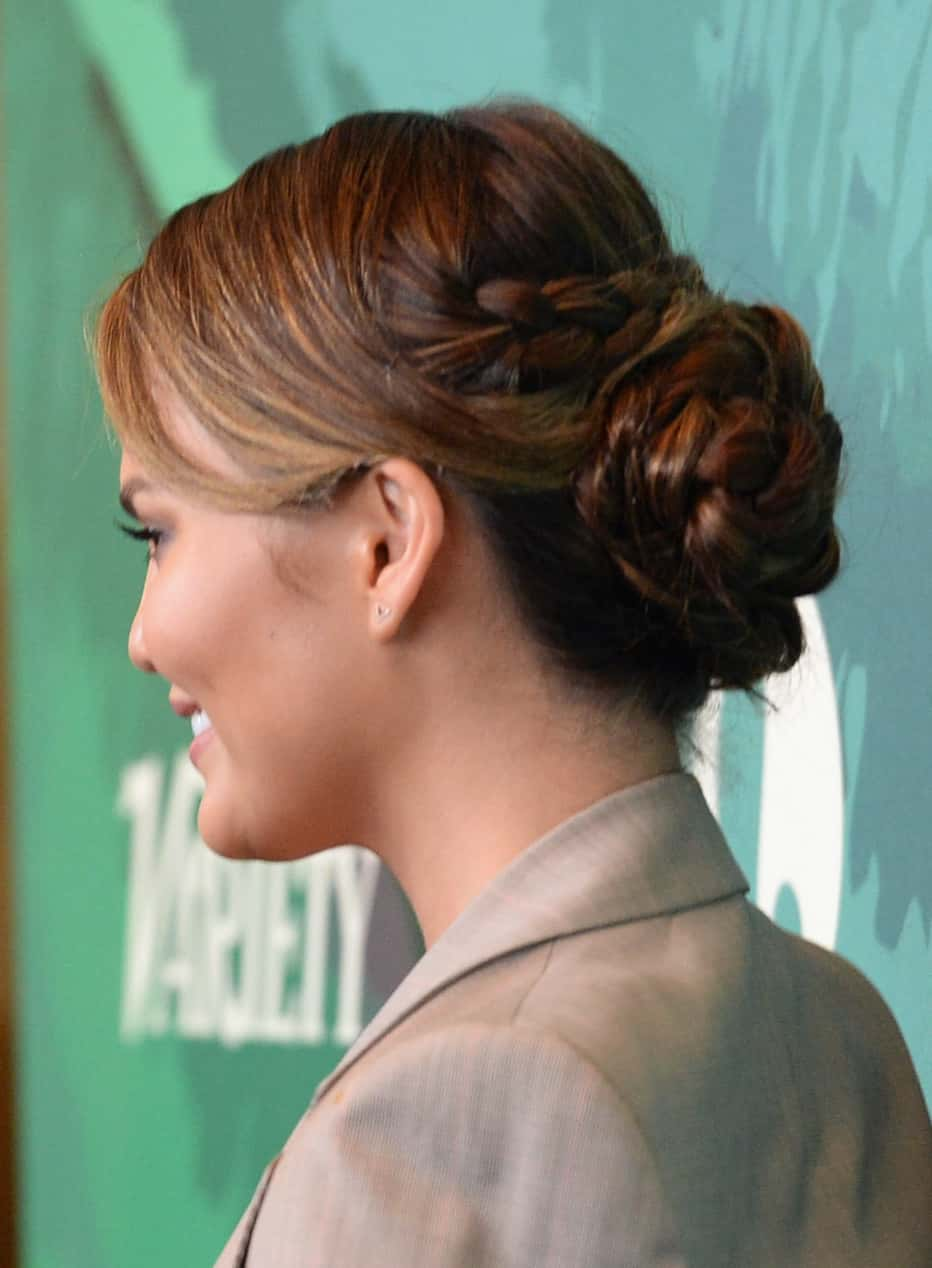 It further says, "Users can receive direct consultation from the stylists by way of webcam, interacting with them directly via voice and video chat. They can follow step-by-step instructions, receive direct feedback before/after they cut and/or shave a certain area, etc., all from a scantily clad stylist."
Since launch, ImLive has given 500+ haircuts and they have even penned down a letter to reach out to the 34-year-old model and reality TV star.
The letter reads: "Dear Chrissy Teigen, With barbershops closed because of the pandemic, we noticed your hair has grown very long while you've been stuck in quarantine. Before you experiment with an at-home haircut that could go disastrously wrong, I wanted to extend you an exclusive offer. We'd love to pair you with one of our cam models to give you a haircut this week."
Recently, Teigen tweeted a picture of her daughter and wrote about her wish to own a salon. "She is getting pretty good with hair! Wants to own a salon. Nails and hair twisting only. No cuts or color!" Fans were delighted to see the photo and that started a debate about Teigen's hair. One wrote, "Do you really want her to cut your hair??" In another photoshop battle started by the model, one fan tweeted a picture of her getting a haircut by Edward Scissorhands. "Chrissy gets a haircut by the one and only Edward," the tweet read.

Founded in 2003, ImLive.com is a leading adult webcam company and membership is free to all over the age of 18 years.