Chris Stapleton welcomes fifth child with wife Morgane on the joyous occasion of Mother's Day Congratulations are in order, for Chris Stapleton is now a father of five! The country singer-songwriter and his wife Morgane have welcomed their fifth child, which the overenthusiastic mother announced via a post on her Instagram account on Sunday, May 12, 2019.
"The most perfect Mother's day… I wish all you Mama's the happiest of days today!" she captioned her post. And while the couple has not revealed the name or the gender of their newborn just yet, Morgane did share a sweet photo of the newborn's arm in a mustard-and-white striped outfit.
The pair, who tied the knot in 2007, are also parents to three sons, including the twin boys that they welcomed in April last year, as well as a daughter. However, to this date, both Stapleton and Morgane have been firm in their resolve to not reveal the names of their children in public.
The couple's latest addition to the family was welcomed with good wishes from several famous pals, including actor Josh Brolin, who wrote, "❤️Happy Mama's Day!!!!🙏." According to reports, it was only seven months after giving birth to their twin boys that Morgane and her musician husband announced that they were pregnant once again with a fifth child.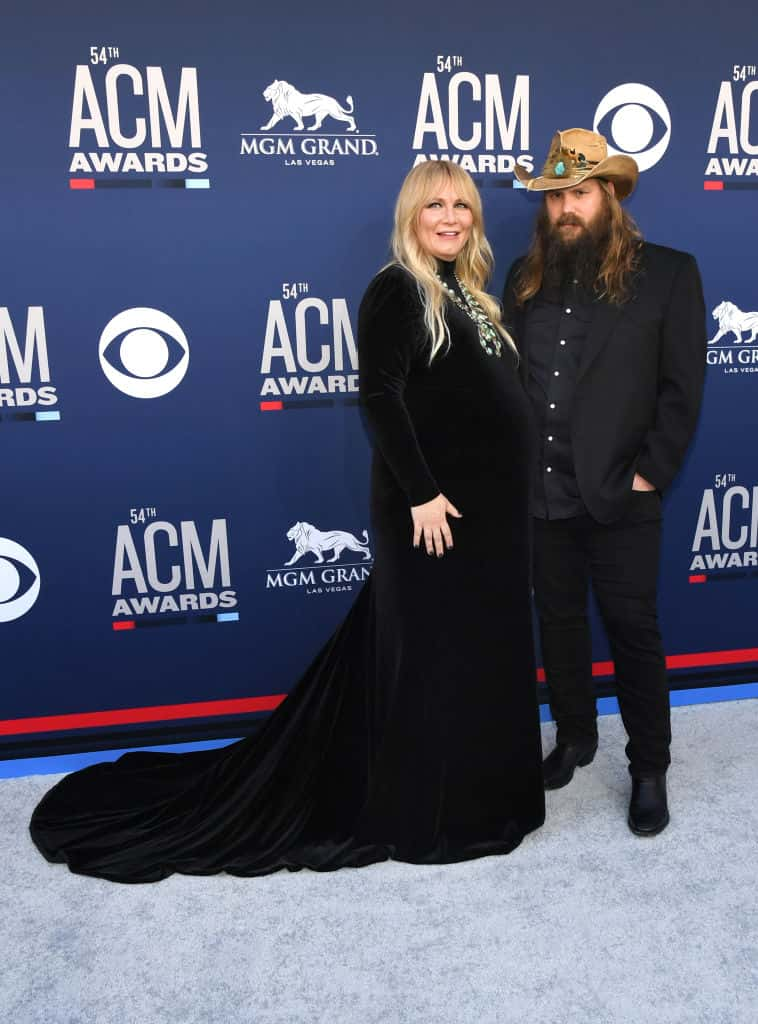 The big pregnancy reveal came during a November concert at Madison Square Garden in New York City. "Some of you may know that we have four children," the musician said, according to a video published by The Blast. "We just had twins, about seven months ago. Now there's four for us, but we're gonna make it five!"
Even in the past, the 41-year-old had used his concert as a platform to announce the news of his baby's arrival to the world. In 2017, the country singer shared that his wife was expecting twins during a performance in Dallas at Starplex Pavillion.
"She's the mother of my two kids, and she's about to be the mother of two more," he said of his 36-year-old wife.
Walking the red carpet together in February during the Grammy Awards in Los Angeles, the 'Millionaire' singer and his wife said they were due in the spring, while Morgane admitted she was taking bathroom breaks "every 30 minutes, if I'm hydrated. It's gonna be a lot tonight."
Just a couple of months before the Grammys, Stapleton won male vocalist of the year at the CMAs and used his time onstage to thank his growing family. "I'm real proud of this award. I want to thank my kids who put up with me being gone quite a bit and not always being as good of a dad as I would always like to be," he said.
"I love you so much … you share me with all these people and I appreciate it. I want to thank my wife for always being my rock and taking care of me and helping me find the right thing to be and the right thing to do."