Chris Brown "turned on" by Rihanna's sexy new Fenty pictures, still wishes to marry her
Rihanna may have moved on from Chris Brown, but he still hopes that at the right time he may be able to get back with her When is it getting over? Chris Brown apparently still lurks around his ex-girlfriend Rihanna's social media profiles, and apparently wants to get married to the Fenty Beauty star, it is being reported. 
Brown is definitely not a ghost follower of his ex on Instagram, for he "still lurks on Rihanna's social media and thinks her latest pics are sexy and hot," a source close to the hip hop star told Hollywood Life recently. The hip hop artist even wants to marry her and make her "Mrs Rihanna Brown", it is being claimed.
The duo dated between 2008 and 2009, but their romance came to an end after a 2009 Grammy party, when Brown assaulted the 'Umbrella' singer and was charged for felony assault and making criminal threats.
Rihanna has been ambivalent about their equation since, telling Oprah in 2012 that she has forgiven Brown, and even reigniting her romance with him between the later part of 2012 and the summer of 2013.
Rihanna recently stunned in a mini bronze dress to promote her makeup brand's restock of their body luminizers, Body Lava, in a photo shared on her social media account.
And it seems like her ex has definitely come to take notice of the fact that the 'Anti' singer hasn't lost her edge. "He is still turned on by her after all these years and thinks she has only gotten more beautiful with age," the same source continued.
"He has never stopped wanting her and his attraction to her has gotten stronger since they have been apart."
The source said that in the six years since, Brown has changed and doesn't see why he can't get back with RiRi. "He has matured, grown, changed and doesn't see why they can't make it work when the time is right," the insider continued.
"He would still love to make her Mrs. Rihanna Brown. Until then, he loves seeing her sexy pics on the 'Gram and will keep one eye on her always."
This is definitely not the first time Brown has lusted over his ex, since in November last year, he couldn't help but gush over Rihanna's pics of herself in hot red underwear,  commenting with a blushing emoji.
However, the rapper's contact with the 'Rude Boy' singer isn't just limited to the comments section of her photos on social media.
"Chris does still reach out to Rihanna, but not as often as he used to," revealed an insider close to the Grammy-winner.
"He shoots her a DM here and there, every few months, just to stay connected and to let her know that he is thinking of her. Chris is trying to be patient with things and holds on to faith that if their love is meant to be, which he believes it is, then one day they will be together again. Until then, he respects her space and waits."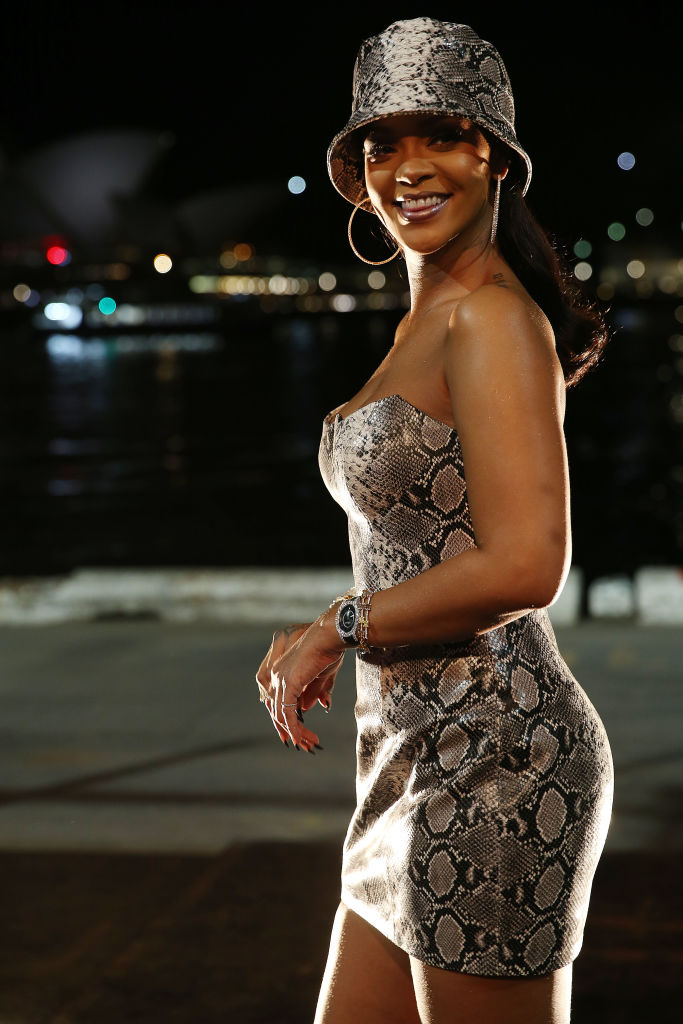 Brown may be eager for a reunion, Rihanna seemed to have moved on, and was seen with Saudi billionaire Hassan Jameel having a blast at a Los Angeles Lakers game in February.
Meanwhile, Chris was last seen canoodling with Instagram model Ammika Harris in Paris in January, just before he was accused of rape by an anonymous woman while in the French capital.
Brown has denied the allegation.