Cha In-pyo was part of the from the 'First Wave' of Hallyu stars: Here's what happened to the others 'What Happened to Mr Cha?' is about to air on January 1, 2021 and the film is based on one of the first Hallyu stars, Cha In-pyo. Now here is a list of Global Korean artists who are Hallyu stars and received wide acclaim for their work in the early 2000s. Hallyu or the Korean Wave centers on K-pop, which is apparent with how Korean bands have taken over the world today with BTS and BlackPink ruling the global music charts. Complimenting this is the K-dramas that have become extremely popular today. While 'Romance is a Bonus Book', 'Memories of Alhambra' and 'Kingdom' are the most recent success stories, some of the OG globally popular drama are 'Boys Over Flowers', 'Coffee Prince' and 'Secret Garden'
Lee Min-ho
'Boys Over Flowers', starring Lee Min-ho and Koo Hye-sun, is a remake of 'Meteor Garden' and is considered to be a rite of passage show for any new Kdrama fan. Lee Min-ho has today become one of the most popular Korean actors and has been active in the industry since 2002. The most recent show starring Min-ho was 'The King: Eternal Monarch' in which he starred opposite Kim Go-eun. The actor had completed his compulsory Army enlistment before this show and some of his other popular shows include 'City Hunter' opposite Park Min-young, 'The Legend of the Deep Blue Sea', and 'Faith'. He continues to be a favorite among fans worldwide and has a social media fan following of over 21.7 million followers. Min-ho was also cast in an Apple original in 2020 titled 'Pachinko'.
Ju Ji-hoon
Ju Ji-hoon rose to popularity with his role in 2006 K-Drama 'Princess Hours' in which he played the role of Lee Shin and the show captured him as a rich crown prince who would fall in love with his wife after an arranged marriage. Since then he has been a part of hit shows and movies including the most recent shows 'Kingdom' and 'Hyena' — both of which garnered critical and commercial success globally. In fact, the star is set to work on one of the most expensive Korean shows to be made titled 'Jirisan'.
Hyun Bin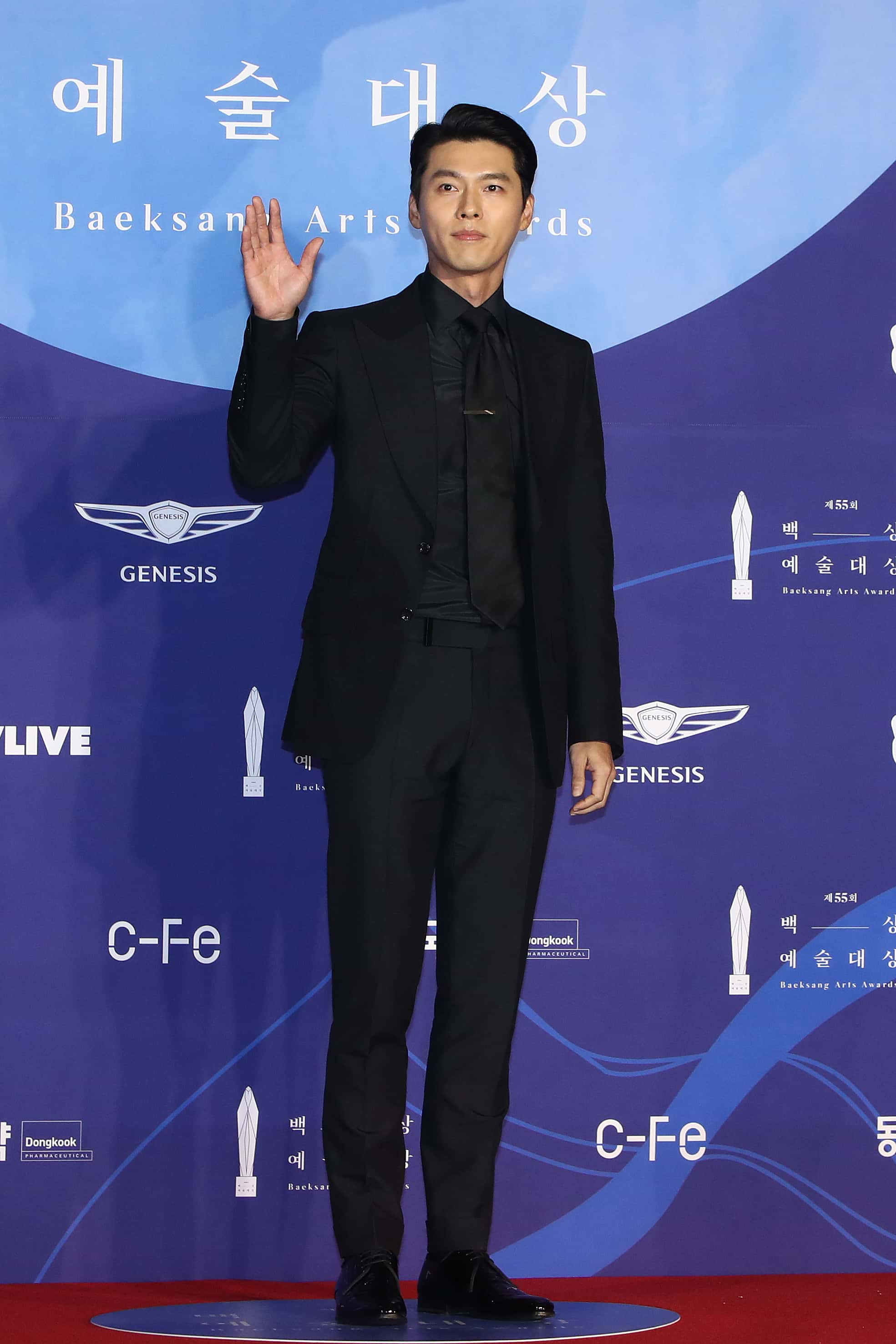 The star who appeared most recently in 'Crash Landing on You' opposite Son Ye-jin and created history with the third most tuned in show on a Korean network, is a Hallyu star who first made a mark with his role in 'My Lovely Sam Soon'. Later, with his role in 'Secret Garden', not only did Hyun Bin's popularity as an actor increase but he also sang a song for the OST of the show. Another popular show that you would have seen Hyun Bin in recently is 'Memories of Alhambra'.
Ji Chang-wook
Actor Ji Chang-wook who made a comeback in 2020 with 'Backstreet Rookie' and is currently starring in the Kakao TV show 'Lovestruck in the City' is a Hallyu star who rose to popularity with his role in 'Healer' followed by which his role in 'The K2' also garnered much attention. Other celebrated works of the actor include 'Suspicious Partner'. Ji Chang-wook also played the role of a villain in a historical titled 'Empress Ki'. However, the actor's first show since he returned from active duty called 'Melting Me Softly' failed to garner any attention.
Gong Yoo
One of the actors who excel both in movies and shows, Gong Yoo's most famous role happens to be in the iconic show 'Guadian: The Lonely and Great God' otherwise known among fans as Goblin in which he played a goblin aka Dokkaebi opposite Kim Go-eun. The scenes from the show are part of popular culture and continue to be referred to in shows and movies. While this show came out between 2016-17, the role that catapulted him to fame is the one he played in 2006's 'Coffee Prince'. Since then, this Hallyu star has been a part of other shows such as 'Big' and films such as 'Train to Busan'. The actor is now looking forward to the release of his film 'Seobuk' which was originally expected to release in 2020 but has been delayed due to the pandemic.
Soon Jong-ki of 'Descendants of the Sun', Kim Soo-hyun of 'It's Okay to Not be Okay', Lee Dong-wook of 'Tale of the Nine-tailed', Park Seo-joon of 'Itaewon Class' and Lee Jong-suk of 'Romance is a Bonus Book' are actors who are also Hallyu stars but haven't made it to the top five list as they have limited work as part of their filmography in comparison to actors who are listed here.