January
FRED WHITE
Date of death: January 1
Cause of death: Undisclosed
Fred White, 67, was drummer for the iconic funk-disco band Earth, Wind & Fire. Fred, along with brother Verdine and half-brother Maurice, was inducted into the rock and roll hall of fame as part of the band in 2000.
==============================
SEBASTIAN MARINO
Date of death: January 1
Cause of death: Undisclosed
Sebastian Marino, 57, was guitarist for Canadian metal band Anvil and thrash metal legends Overkill. According to a Facebook post, Marino passed away on January 1, having been "rushed to hospital while doing a sound job on New Year's Eve in Florida". Marino is survived by wife Betsy and five children.
==============================
GANGSTA BOO
Date of death: January 1
Cause of death: Suspected overdose
Gangsta Boo (born Lola Chantrelle Mitchell), 43, was a rapper and member of the group Three 6 Mafia. TMZ cited sources saying that Mitchell and her brother overdosed after taking cocaine laced with fentanyl. Mitchell's brother survived, but the rapper suffered a fatal overdose.
==============================
JOSEPH KOO
Date of death: January 3
Cause of death: Covid-19
Joseph Koo, 91, was a Chinese composer, based in Hong Kong then Canada, who soared to fame after writing the scores for the Bruce Lee hits 'Fist of Fury' and ' Way of the Dragon' in 1972. He died due to complications arising from a Covid-19 infection.
==============================
EARL BOEN
Date of death: January 5
Cause of death: Lung cancer
Earl Boen, 81, was an actor best known for his role as Dr. Peter Silberman in 'The Terminator', 'Terminator 2: Judgment Day' and 'Terminator 3: Rise of the Machines'. He died of lung cancer which was diagnosed in 2022 and is survived by his second wife Cathy.
==============================
TAYLOR LEWIS
Date of death: January 5
Cause of death: Undisclosed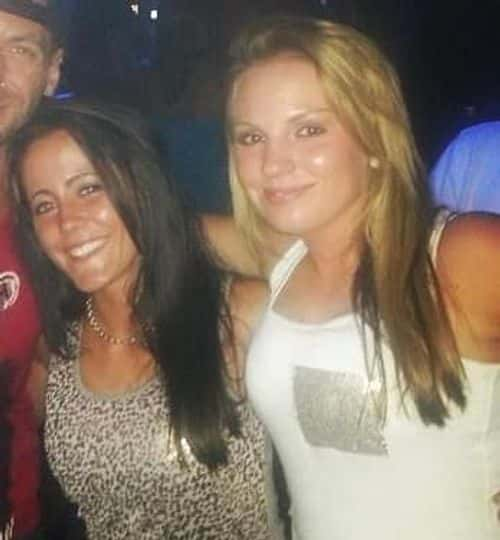 Taylor Lewis, 29, rose to fame after appearing on MTV's hit show 'Teen Mom 2' in 2014. She was found dead on January 5. The reality star's body was discovered at an Eden hotel sparking a suspected homicide investigation. This tragic news has sent shockwaves to the 'Teen Mom' star's fans.
==============================
OWEN ROIZMAN
Date of death: January 6
Cause of death: Undisclosed
Owen Roizman, 86, was arguably one of Hollywood's greatest cinematographers, lending his eye and craft to such classics as 'The French Connection', 'The Exorcist', 'Network' and 'Tootsie'. He also received five Oscar nominations for Best Cinematography. Roizman was under hospice care and died at his home.

==============================
ADAM RICH
Date of death: January 7
Cause of death: Undisclosed
Adam Rich, 54, was best known for his role as Nicholas Bradford, the youngest son on the TV hit series 'Eight Is Enough'. Law enforcement found him dead at his home in Brentwood. However, Rich's cause of death was not revealed and an investigation is ongoing. Moreover, police sources said they did not suspect foul play.
==============================
INIETHA LYNNETTE 'DIAMOND' HARDAWAY
Date of death: January 9
Cause of death: Undisclosed
Ineitha Lynnette Hardaway, 51, and sister Herneitha Rochelle Hardaway Richardson were better known as Diamond and Silk. The conservative duo were bloggers and political activists. They were often controversial due to their unfettered support of former POTUS Donald Trump.
==============================
TATJANA PATITZ
Date of death: January 11
Cause of death: Metastatic breast cancer
Supermodel Tatjana Patitz who made her iconic appearance on leading fashion magazine covers died at the age of 56. In her four-decade-long career, the model rose to popularity in the '80s and '90s. She died in California and the cause of her death is metastatic breast cancer. On January 11, Vogue confirmed Patitz's death.
==============================
JEFF BECK
Date of death: January 11
Cause of death: bacterial meningitis
Jeff Beck, the legendary guitarist, who pushed the boundaries of rock 'n' roll, and other forms of music, while inspiring generations, died at the age of 78. Beck's family confirmed the guitar god's death on Wednesday, January, 11 a day after his death.
==============================
LISA MARIE PRESLEY
Date of death: January 13
Cause of death: Cardiac arrest
Lisa Marie Presley, 54, diedon January 13 after being hospitalized following a cardiac arrest, her mother said in a statement. "It is with a heavy heart that I must share the devastating news that my beautiful daughter Lisa Marie has left us. She was the most passionate, strong and loving woman I have ever known," Priscilla Presley stated.
==============================
This article will be regularly updated