Bryan Kohberger ate vegan pizza TWICE at Mad Greek Restaurant where Madison Mogen and Xana Kernodle worked MOSCOW, IDAHO: Bryan Kohberger allegedly dined at the restaurant where two of the victims worked in the weeks before the horrific murders of four University of Idaho students in November 2022. Kohberger frequented the Mad Greek restaurant in Moscow, Idaho, according to a former employee. The former employee said that Kohberger had visited the eatery at least twice to get vegan pizza. Madison Mogen and Xana Kernodle, two of the victims, worked as waitresses at the establishment.
Mogen, Kernodle, and Kaylee Goncalves, the third female murder victim, were all once followed on Instagram by a now-deleted account that appeared to belong to Kohberger. It is unclear if the girls ever waited on Kohberger or if they ever interacted with him. In addition, PEOPLE has confirmed that investigators have spoken with the Mad Greek's staff members and owners and that law enforcement is aware of the restaurant visits. Additionally, they have gathered security footage from the restaurant and other businesses.
READ MORE
Idaho murders: Suspect Bryan Kohberger was often 'seen with Asian girl' claims web sleuth
'Stay away from Brians': Internet gets chills about Brian Walshe, Bryan Kohberger and Brian Laundrie cases
According to the former employee, Kohberger's visits to the Mad Greek were not unusual, and the main reason he stood out was because of a specific order. As a strict vegan, Kohberger would ensure that his meal had not been prepared with animal-derived products.
On November 13, 2022, Mogen, Kernodle, Goncalves, and Ethan Chapin were fatally stabbed in a Moscow, Idaho, rental house. The four University of Idaho students were slain with a fixed-blade knife by a masked attacker who broke into the house.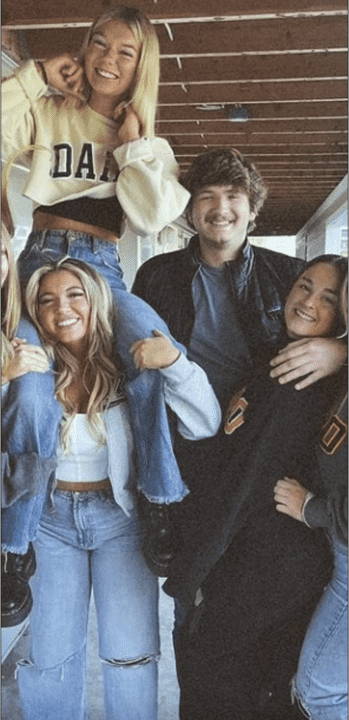 Authorities detained Kohberger, a 28-year-old graduate student and teaching assistant at Washington State University, more than a month later. He was accused of committing four murders and one felony burglary. On December 30, Kohberger was taken into custody at his parents' Pennsylvania home. He freely consented to return to Idaho to face the allegations against him when he waived his extradition from that state. On January 4, he was moved back to Idaho.
One of the surviving roommates of the victims claimed to have seen the murderer, according to the probable cause document that PEOPLE acquired. A "person clad in dark attire and a mask," according to the roommate, strolled by her as the offender departed the crime scene.
Additionally, the affidavit claimed that Kohberger's DNA and cell phone pings connected him to the crime site. A possible reason for the killings has not been made public by the authorities. Kohberger hasn't yet admitted guilt. The date of his subsequent hearing is June 26, 2023.