Blackpink Lisa's 'Lalisa' pays homage to Thai heritage in solo debut music video
Lisa went all out for her 'Lalisa' music video with pole dancing to incorporating Thai music and hip-hop dance moves Lisa pays homage to Thai heritage in 'Lalisa' music video (BLACKPINK/YouTube)
Lisa's 'Lalisa' just might be the most-anticipated solo debut of the second half of 2021. Blinks and Lilies have been talking about it ever since YG Entertainment teased that the Thai-born idol would be the next Blackpink member to go solo. And even before its release, it broke several records. 'Lalisa' happens to have the highest pre-orders by a K-pop female soloist with 800k sales. And on September 7, her music video teaser surpassed 1 million views in just 18 minutes and also made records for reaching 2, 3 and 4M views the fastest.

Lisa also had a press conference a few hours before 'Lalisa's' release. She explained that she chose her Thai name as the name of her album because she wanted to show her true self in the album. This is why the single album pays homage to her home in several ways by including Thai instruments, outfits and props on the sets. She added that she wanted to show a side that would make fans go "this is something only Lisa can do."

READ MORE
'Lalisa': Blackpink's Lisa creates record with her solo music video teaser

Blackpink Lisa's solo album 'Lalisa' crosses 700K pre-orders in four days
'Lalisa' music video
'Lalisa' is a hip-hop song with a heavy bass line as Lisa sings about self-love. The highlight that shocked everyone was Lisa swinging and pole dancing. And as fans had guessed, Lisa incorporates glamor with gritty scenes as she's seen dancing in high fashion to riding dirt bikes in a deserted quarry. Lisa and her producers cleverly weaved in her heritage in the bridge with Thai string instruments as she wears a traditional outfit and Makuta (Thai crown).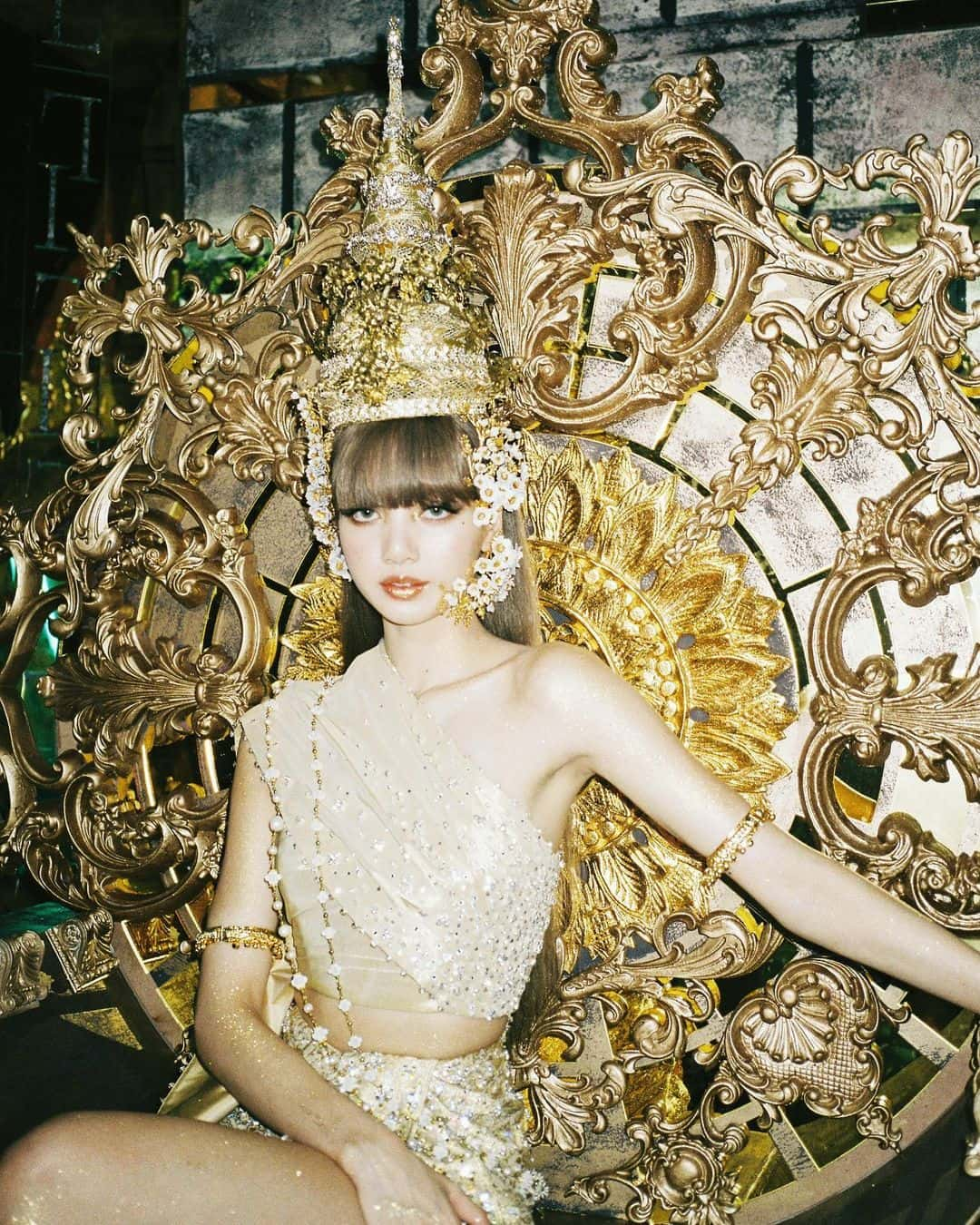 Known for her powerful dance as well as her graceful form, 'Lalisa's' choreography is signature Lisa that she mentions she loved. She also wanted to include her fans in the debut and so she made it easy enough so that everyone could dance with her. But she still went hard, especially in the last chorus which is inimitable.

There has also been an inside joke in the fandom about Lisa's bangs. Since her pre-debut days, we have only seen the Blackpink member with bangs and she's never shown her forehead. Since she wanted to show something new, she will be sporting new hairstyles without her iconic bangs in the album jacket shoot.
Lisa also confided that all of the Blackpink members had come to her music video set to support her and stayed with her till dawn which she found comforting. All three members also posted on their Instagram to hype up the release of the 'Lalisa' music video. And 607k joined the YouTube premiere and got the music video to 2.4M in 5 minutes of its release. It is currently at 8M views.

Watch the music video below.
'Powerful in gold'
Fans were so excited, they have been trending Lisa and 'Lalisa' since an hour before its release. One fan tweeted, "Lisa stuns in this dance break. She looks so powerful in gold! Lalisa is everything." Another added, "Yes girl, it's ur throne QUEEN." "THIS PART IS FIREEEE~," said another. Fans were also excited as they finally got their hands on the photos where Lisa does not have her bangs, "THIS IS NOT A DRILL I REPEAT THIS IS NOT A DRILL."