Bindi Irwin gets engaged to childhood sweetheart Chandler Powell on her 21st birthday: 'To a lifetime of friendship, purpose and unconditional love' Bindi Irwin, who is continuing the legacy of conservation of her late father Steve Irwin, celebrated her 21st birthday on Wednesday at her family's Australia Zoo in Queensland along with her boyfriend Chandler Powell, mother Terri, and brother Robert. She also announced her engagement to her boyfriend in an Instagram post.
Bindi shared a photo of her stunning engagement ring, along with the caption: "July 24th 2019. On my birthday I said 'yes' and 'forever' to the love of my life. Chandler, close to 6 years ago I fell in love with you and every day since has been a whirlwind of adventure and true happiness. I'm so looking forwarding to spending our forever together as your wife. Here's to a lifetime of friendship, purpose and unconditional love. — Now let's get married already!"
Earlier, the wildlife warrior looked all grown up as she posed for selfies with young fans along with her brother Robert, 15, during a meet and greet at the Beerwah wildlife park. She was also seen signing autographs and received flowers and cards from several of her fans. Bindi was dressed in the iconic zoo khaki shirt with a pair of faded blue jeans as she smiled alongside fans.
During the meet and greet, one fan gave her a painted portrait of her late father Steve. Later, she was also seen posing in front of a giant number '21' with her family and her boyfriend.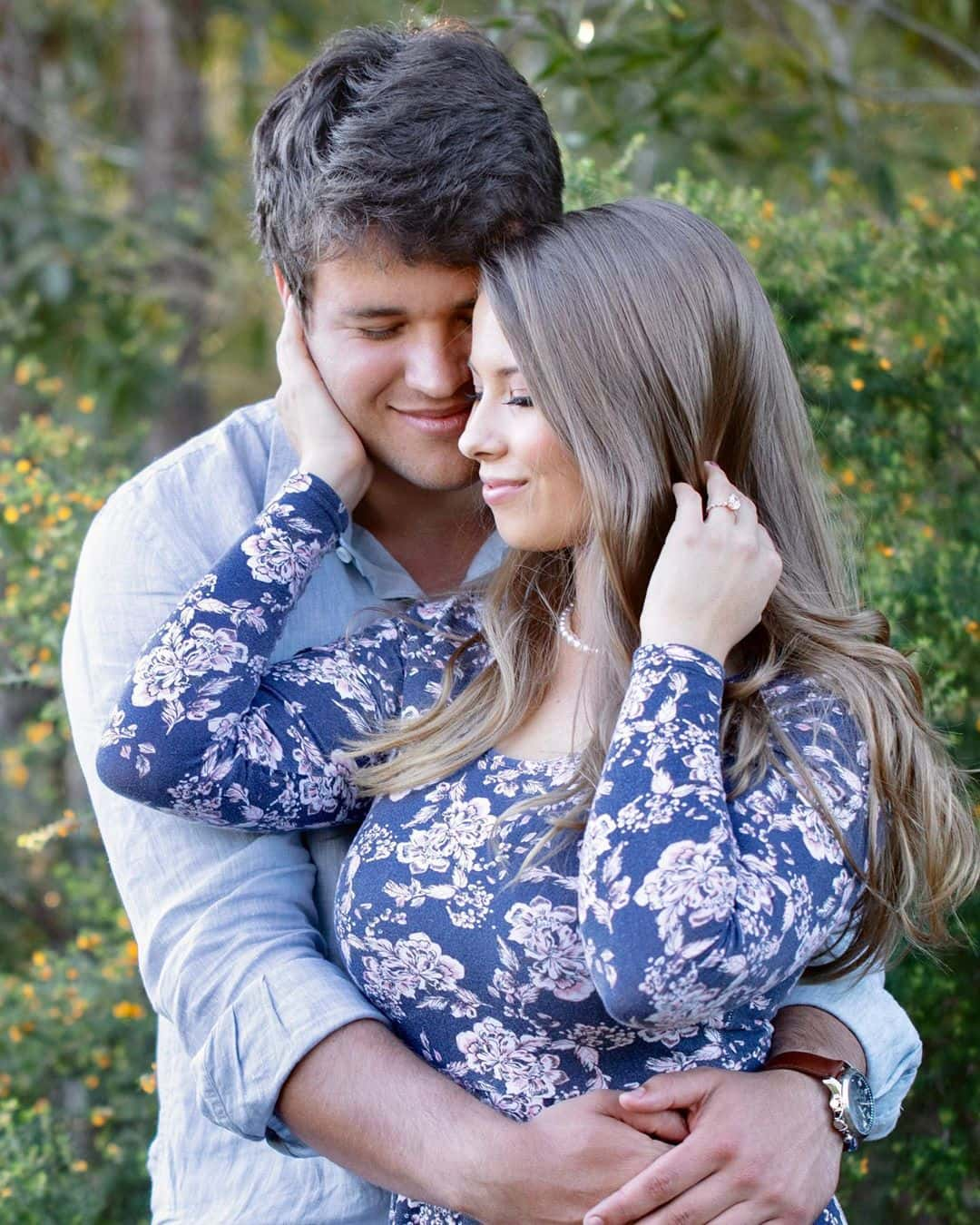 Bindi and Chandler were later spotted holding hands while enjoying a romantic stroll together across the park. The family then took a ride in one of the park's jeeps with Bindi and the family waving to the park visitors. They also posed under a banner which read, "Bindi's 21st Birthday".
She also shared an old 'Australian Story' clip of her father Steve from 2003. In the video, Steve talks about his journey to fatherhood and says, "[Before Bindi] I couldn't really give a rip. But now I am the proudest father. I can't dwell on her for too long or I start bawling my eyes out."
Bindi's brother Robert took to Instagram to wish his sister on her birthday and wrote, "Happy birthday to the best sister a brother could ask for! Love you so much," along with a heart emoji. Earlier this week, Bindi had revealed to TV show 'Sunrise' that she would be celebrating her birthday at the Australia Zoo with a free breakfast, cake for guests and free entry for children.
Steve Irwin known as 'The Crocodile Hunter' passed away in 2006 at the age of 44 after being stung by a stingray in Queensland. His legacy is being carried forward by his wife and two children.
Share this article:
Bindi Irwin 21st birthday Australia Zoo boyfriend Chandler Powell mother Terri brother Robert