Is Bette Midler still relevant? Slamming Trump to $100k Covid-19 charity, here's what's keeping her in limelight Bette Midler came into prominence in the late 1960s and flung her way into the hearts of music lovers with chartbuster hits like 'Boogie Woogie Bugle Boy' and 'The Rose'. In a glorious career spanning almost half a century, she has scored three Grammy Awards, four Golden Globes and three Emmy Awards after films like 'The Rose', 'For the Boys', 'Gypsy' and her Tony Award-winning performance in the Broadway revival of 'Hello, Dolly!'.
But is she still relevant?
The singer-songwriter and actress recently made headlines when she blasted US President Donald Trump. "80,000 people are DEAD. 36 MILLION out of work. Did you ever imagine in your wildest dreams that it could come to this? & what does this awful man do as our leader?" Midler tweeted Thursday evening. "He goes after his predecessor? Threatens to jail his opponent? America, face it! He's mentally ill. He is unfit." Riling with anger, her comment came a day after Director of National Intelligence Richard Grenell reportedly sent a declassified list of Obama officials who had requested names to be "unmasked" between November 8, 2016, and January 31, 2017, to Senate Homeland Security Committee Chairman Ron Johnson (R-WI) and Senate Finance Committee Chairman Chuck Grassley (R-IA).
Not just that, Midler went on to say in another tweet, "He is so stupid that it is simply incomprehensible, that he holds the office of President of the greatest nation on earth. He would rather not test anyone, so that it *appears* that nothing is wrong, as if the *appearance* of no sickness is the same as no sickness." At 74, it suffices to say that Midler's words still hold much weight. She managed to shake the Twitter world with her opinion lately but that's not all that is relevant about her. Concerned about the troubles in current times, the singer volunteered to donate up to $100,000 to Broadway Cares/Equity Fights AIDS' Covid-19 Emergency Assistance Fund in these tough times.
She has been quite active on social media, sending her best wishes to her yesteryear co-stars. On Stevie Wonder's birthday, she posted, "In five minutes, #StevieWonder will be 70 years young. Congratulations to a #NationalTreasure, and thank you for lighting up our lives for all these years. You are one of a kind, young man." After Little Richard's death, she wrote, "Little Richard was a genius, pure and simple. He paved the way for (code for he was ripped off by) so many artists. Watch his YouTube performances to see what I mean. I met him on 'Down and Out in Beverly Hills,' in which he was hilarious. What a legacy. God bless you, Richard."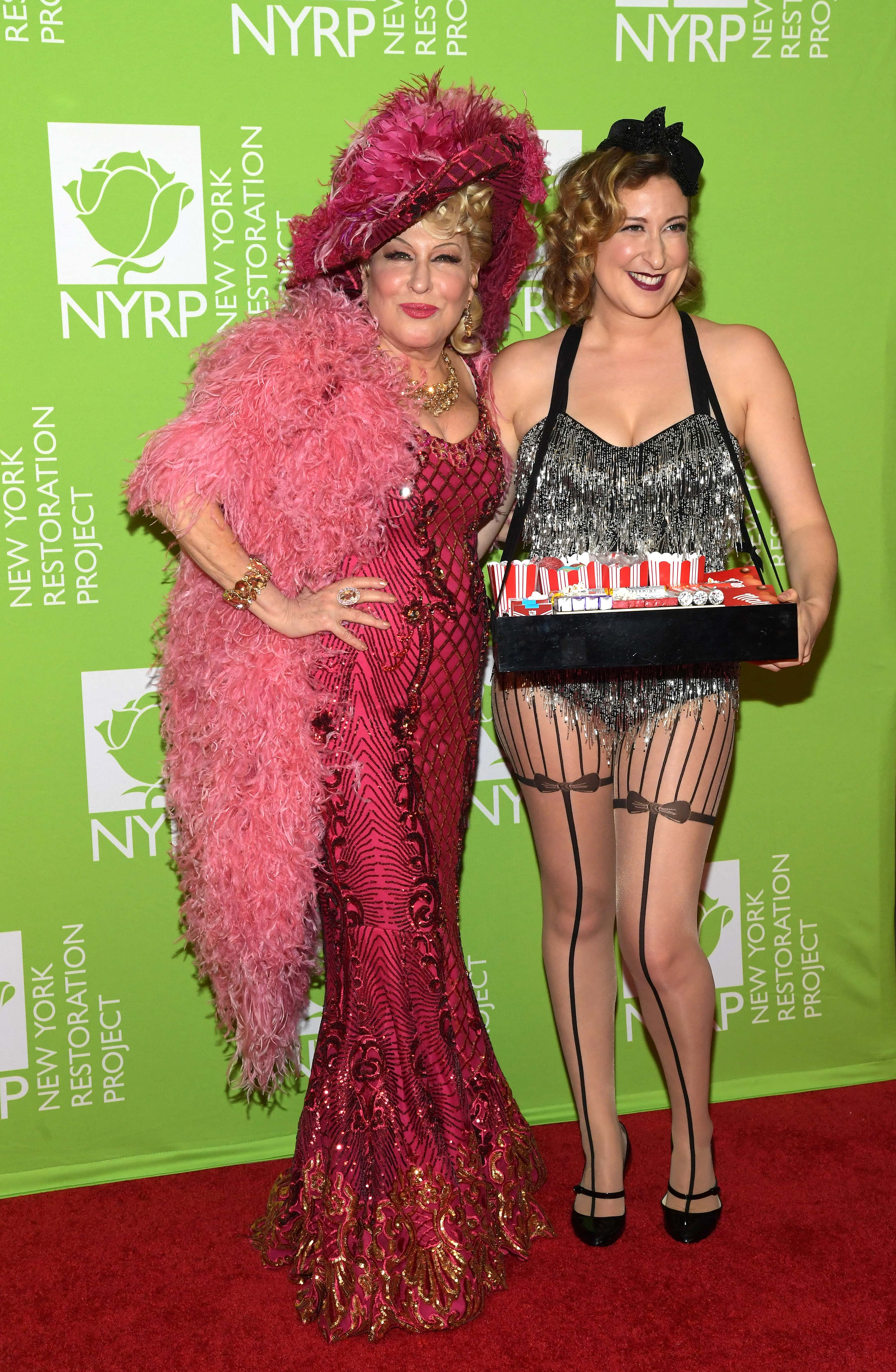 Amid the Covid-19 lockdown, she expressed her disappointment in another tweet saying, "With the extended quarantine, we've all gone to the dogs! We sleep most of the day, mope around the house looking for something to eat, people move away from us if we get too close, and nothing excites us like a car ride." After the 'Hello, Dolly!' revival in 2017, she was seen in the film 'Freak Show' in the same year, and in 2019, she won hearts by performing 'The Place Where Lost Things Go' at the 91st Annual Academy Awards. Her last few appearances were in the 2019 film 'The Addams Family', a cameo in the 2019 TV show 'The Politician' and the 2020 movie 'The Glorias'.
Barely six weeks after locking eyes, she got hitched to Martin von Haselberg on December 16, 1984, and the couple has a daughter, Sophie von Haselberg who is known for her roles in Woody Allen's 'Irrational Man', HBO's 'The Wizard of Lies' and FX's 'The Assassination of Gianni Versace: American Crime Story'. While Midler may not be a part of many films in recent times or might not have released a new album, she definitely aims to make the world a better place with her little contribution by putting her outlook on current times forward to fans and followers.
Share this article:
Bette Midler Donald Trump tweet slam charity $100000 covid19 films music tv daughter Sophie