Netflix 'Day Shift': List of best vampire-hunting television shows and films to watch before action comedy premieres
Watch these monster hunting shows and movies before Netflix's 'Day Shift' sheds light on the world of vampire hunting With the release of Netflix's vampire series 'First Kill' in June and Jamie Foxx's vampire hunting film 'Day Shift' slated to launch on the streaming service in August, we realized we're finally getting some much-needed new vampire content. And we couldn't be happier.
Looking for something quick to wolf down? 'Day Shift,' a new vampire action comedy film, will go straight for the jugular, thanks to lots of twisting vampire (and vampire hunter) shocks and a diligent father (Jamie Foxx) wanting to provide for his daughter by using a dull pool-cleaning job as a cover for his true profession. The only problem is that you'll be done in 114 minutes before you can say "Stake to the heart." But don't worry, once you've finished 'Day Shift,' there's a whole universe of TV series and movies to dig your teeth into. Continue reading to find out what to watch next to get your heart racing.
RELATED ARTICLES
'First Kill' Review: Netflix teen queer vampire drama packs quite the bite
V Wars: Ian Somerhalder is back in the vampire game, with a twist
While it's fantastic that we're receiving some new content, there's still a bit of a wait. So, if you're looking for some vampire-ific TV and movies right now, you've come to the correct spot! We've compiled a list of the top vampire movies and programs now available on Netflix!
First Kill
If you're seeking a series to fulfill your bloodlust, go no further than this series, which adds a whole new spin to the vampire-vampire hunter romance genre. Juliette (Sarah Catherine Hook), nicknamed Lettie to her pals, is a gay adolescent vampire who is more concerned with fitting in at her Savannah high school than with continuing her family's long tradition of bloodsucking. Elsewhere, Cal (Imani Lewis), the daughter of a monster-hunting clan, aspires to be the greatest supernatural fighter of all time. When these two meet, sparks (and stakes and fangs) fly.
Night Teeth
'First Kill' immerses you in the luxuries of upper vampire society since the Fairmonts are a well-known lineage vampire family. If you want to see more vampire parties, watch 'Night Teeth,' featuring Debby Ryan. Ryan portrays Blaire, one of two vampires who hire rookie valet Benny (Jorge Lendeborg Jr) – the brother of vampire hunter Jay (Ral Castillo) — as their driver for an evening of deadly fun.
The Chilling Adventures of Sabrina
'The Chilling Adventures of Sabrina' offers all the supernatural intrigue that fans of 'First Kill' seek. During one of her tasks to become Queen of Hell, Sabrina Spellman (Kiernan Shipka) is met by the first vampire, Vlad the Impaler (Michael Antonakos). Sabrina also has fascinating horror intrigue and yet another Juliette-Calliope-style tormented romance, since witch Sabrina's first boyfriend, Harvey Kinkle (Ross Lynch), comes from a long family of witch hunters. Look no farther than hobgoblin Robin Goodfellow (Jonathan Whitesell) and Theo Putnam for more gay fantasy love (Lachlan Watson).
Vampire Academy
Rose (Zoey Deutch), a defiant half-vampire/half-human guardian-in-training, and her closest friend, Lissa (Lucy Fry), a mortal, regal vampire Princess, have been on the run until they are apprehended and brought to St Vladamir's Academy, where they think their lives are in danger. Rose will risk everything to defend Lissa from those inside the Academy who want to abuse her and the Strigoi (immortal, wicked vampires) who pursue her kind from beyond its safety.
The Vampire Diaries
Elena Gilbert (Nina Dobrev) is a juvenile girl who meets and falls in love with vampire Stefan Salvatore in 'The Vampire Diaries' (Paul Wesley). As their relationship progresses, she discovers that he and his brother (Ian Somerhalder) are both interested in her because she resembles their ex-girlfriend Katherine (Nina Dobrev), a vampire in the 1800s. Despite being based on a series of books, 'The Vampire Diaries' achieved several things better than the books it was based on. 'Vampire Diaries' captivated audiences with its intense love triangle between Elena and the two brothers, as well as the various antagonists it introduced each season.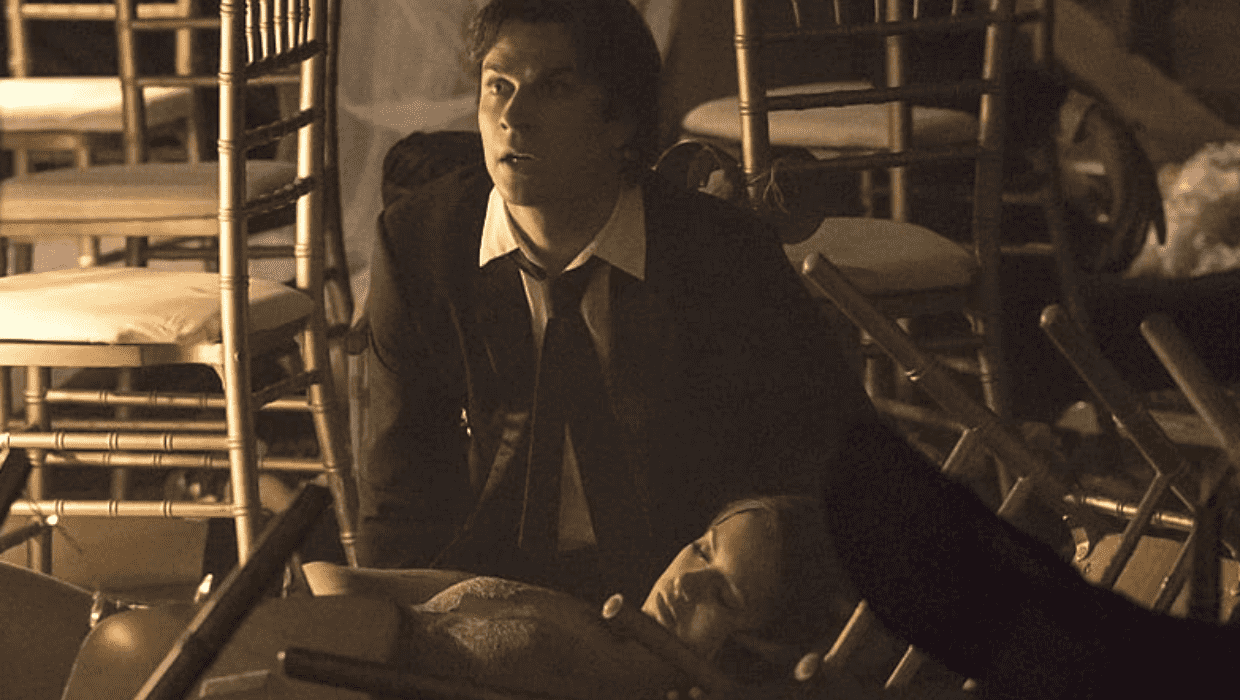 The film 'Day Shift' will be released on Friday, August 12, 2022. When it is released, this film will be accessible only on Netflix.
Share this article:
Netflix 'Day Shift': List of best vampire-hunting television shows and films to watch before action comedy premieres