'Aurora Teagarden Mysteries: Hide and Seek': Meet the cast all set to investigate the case of the stolen crown
'Aurora Teagarden mysteries: Heist and Seek' is scheduled to air on May 17, 9/8 c on Hallmark channel 'Aurora Teagarden Mysteries' returns to uncover the thief who stole the "priceless" crown at a gala organized by Lawrenceton Library. She must get together with her minions at Real Murders Club to get to the root of it. Titled 'Aurora Teagarden Mysteries: Heist and Seek,' the crime-mystery film is scheduled to air on May 17, 9/8 c on Hallmark channel.
Here's a closer look at the cast.
Candace Cameron Bure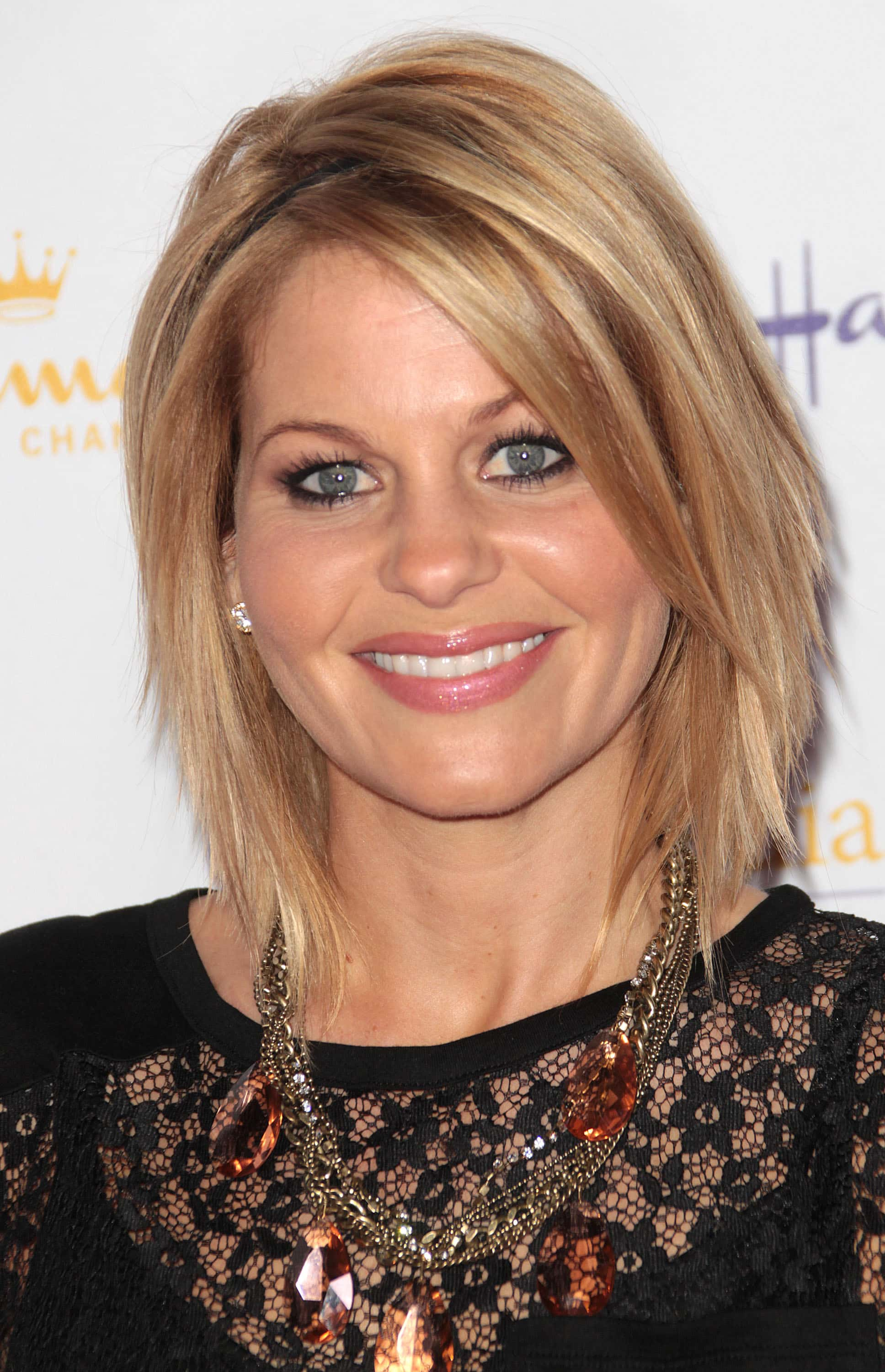 Candace is making her 13th appearance as Aurora but viewers also know her as D.J. Tanner on popular television series 'Full House.' She wore the Tanner hat another time for Netflix's 'Fuller House,' only here she is a widow and mother of three. She is not just an actress. Her resume boasts of multiple titles such producer, New York Times best-selling author, inspirational speaker, mother of three kids -- Natasha, Lev and Maks -- and wife to former NHL star Val Bure. The couple has been married for 24 years now.
One of the most powerful women in the entertainment industry, Candance has shows and movies airing on four different television networks, which makes her a role model for women around the world. She has contributed to Hallmark beyond the Aurora Teagarden series. 'Puppy Love,' 'Moonlight & Mistletoe,' 'The Heart of Christmas,' and 'Christmas Detour' are some of the films that have worked for both the network and her.
Niall Matter
Can you believe it? Niall, who plays Nick Miller in the Aurora Teagarden series, worked at oil rigs before he chased after a dream career in acting. His first break was for a Canadian TV series, 'The Best Years', in which he played Trent Hamilton. Even though the show was loved by viewers, he became a household name with Syfy's 'Eureka' where he played series regular Zane Donovan.

He balances his Canadian and American projects well. Recently, the actor was on ABC's 'The Good Doctor,' NBC's 'Constantine' and The CW's 'Supernatural.' Much like Candace, this isn't Niall's maiden Hallmark project. He starred in Hallmark's OG film 'Stop The Wedding' and 'Frozen in Love.'

Marilu Henner
She has starred in 30 films, six Broadway shows, and two classic sitcoms -- 'Taxi' and 'Evening Shade' -- and has been nominated for Golden Globe five times. One would think a super-achiever like Marilu would stick to films, but she is also a New York Times best-selling author and has written as many as 10 books. She also hosts a radio show - 'The Marilu Henner Show'. And she shows no signs of stopping as her acting career continues to grow. In 'Aurora Teagarden Mysteries,' she co-stars with Candace's Aurora and Niall's Nick to investigate the missing crown. The crime mysteries are based on the books written by Charlaine Harris. She has also done her bit for Hallmark. 'Love on a Limb,' 'Hitched for the Holidays,' and 'June In January' are some of her films.
Share this article:
'Aurora Teagarden Mysteries: Hide and Seek': Meet the cast all set to investigate the case of the stolen crown