Anthony Bourdain died of 'a broken heart', reveals close friend chef Daniel Boulud
In an interview, Daniel Boulud tried to not dwell too much on his friend Anthony Bourdain's death but instead focus on the good memories that remain of the celebrity chef Chef Daniel Boulud, a close friend of Anthony Bourdain, has revealed some startling news about the celebrity chef's death. Speaking to US Weekly on Wednesday, Boulud discussed his friend's sudden demise and the possible cause for it.
His heart was broken, I think. I don't know exactly but I know… I know that what he did was something that was a shock to everyone, absolutely." The chef also tried his best to not dwell too much on Bourdain's death but instead focus on the good memories that remain. Recalling an episode of 'Parts Unknown' that was filmed in Boulud's hometown Lyon in France in 2014, he said, "Anthony, I have many memories, as a friend, as a man who could connect with anyone and make people dream about food." He continues, "Best memory, of course, is when he took me to Lyon and we did a show on Lyon."
Boulud fondly remembered a specific scene where he and Bourdain visited the same schoolhouse Boulud attended when he was a kid. "He took me to the school that I grew up as a kid and we sat down with eight-year-old children at the cafeteria and talked food with the children and had a lunch with the kids," he recalled. "Tony was so impressed by the quality of the food they were serving the children and I think that touched me a lot... And the time we spent with my parents and with Paul Bocuse as well."
Bourdain took his own life on June 8 this year, while shooting an episode of 'Parts Unknown' with Eric Ripert. At the time of his death, the celebrity chef was dating Asia Argento who, after his death, spoke about how angry she was with him for taking such a drastic step.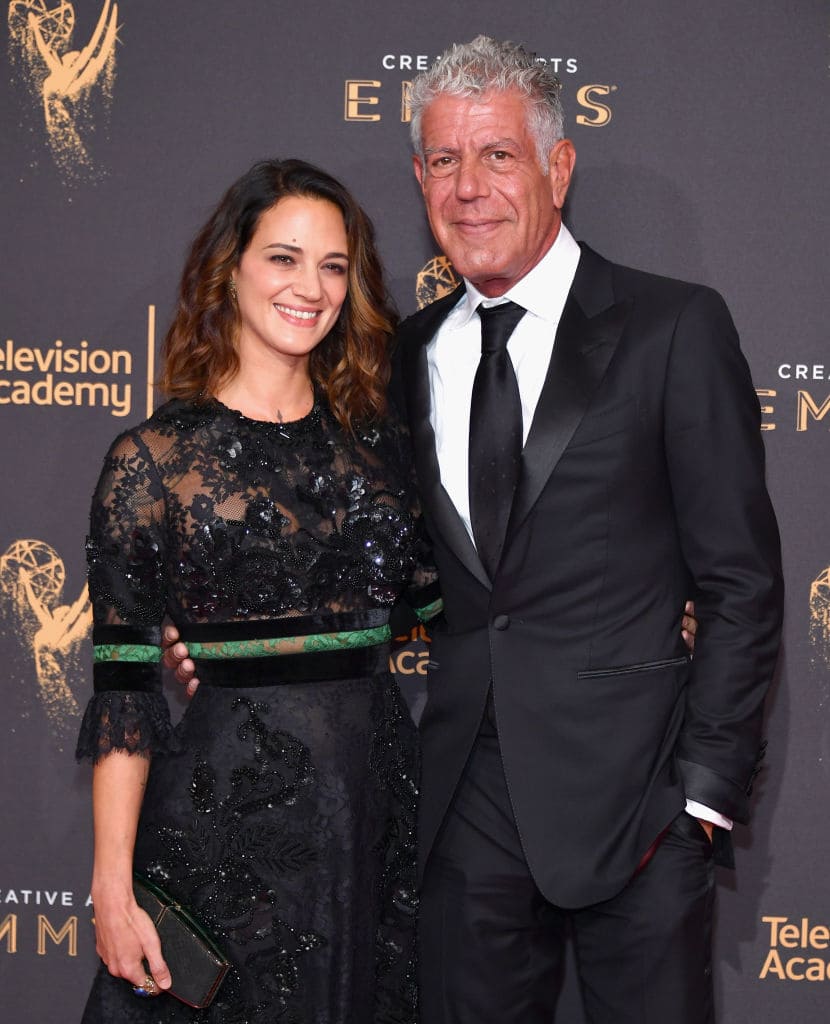 "The anger kept me alive because, otherwise, this desperation has no end, there's no end," she said in an interview in September. "I was angry, yes, for abandoning me, my kids. But now it's been replaced just by this loss, this hole that cannot be filled by anything," she continued. Bourdain is survived by his 11-year-old daughter Ariane, who he shared with his estranged second wife Ottavia Busia, reported PopCulture. 
After Bourdain's passing, CNN aired one final season of his famous show 'Parts Unknown'. The shortened season comprised of the episodes he shot prior to his death. The finale was set in New York and aired over the weekend, it showed Bourdain eating his final meal — boiled eggs. While being served the dish by his friend John Lurie, Bourdain is seen saying, "I am grateful and honored. Eggs, the perfect food."