Royal baby alert! Monaco's Andrea Casiraghi and Tatiana Santo Domingo welcome a son
Andrea Casiraghi and Tatiana Santo Domingo welcomed a baby boy and have named their son Maximilian Rainier. Andrea Casiraghi and Tatiana Santo Domingo (Source: Getty Images)
Say hello to Maximilian Rainier! Monaco's Prince Albert's nephew Andrea Casiraghi and wife Tatiana Santo Domingo welcomed their third child and Monaco is celebrating the latest addition to the family. According to People, Maximilian, who is the fifth grandchild of Princess Caroline will be seventh in line to the throne.
The name of the newest member itself is very special as it includes a tribute to Andrea's grandfather, Monaco's late Prince Rainier III, who passed away in 2005. Andrea and Tatiana got married in August 2013 and currently live in London. Throughout the pregnancy, the pair maintained a low profile and tried to keep their distance from the cameras.
Their wedding was unlike any other royal wedding that one would have seen. Rather than having an expensive wedding, the couple opted for a simple wedding where the bride wore a simple garland of flowers in her tousled hair, instead of a crown. The pair last appeared in public during Monaco's National Day in November.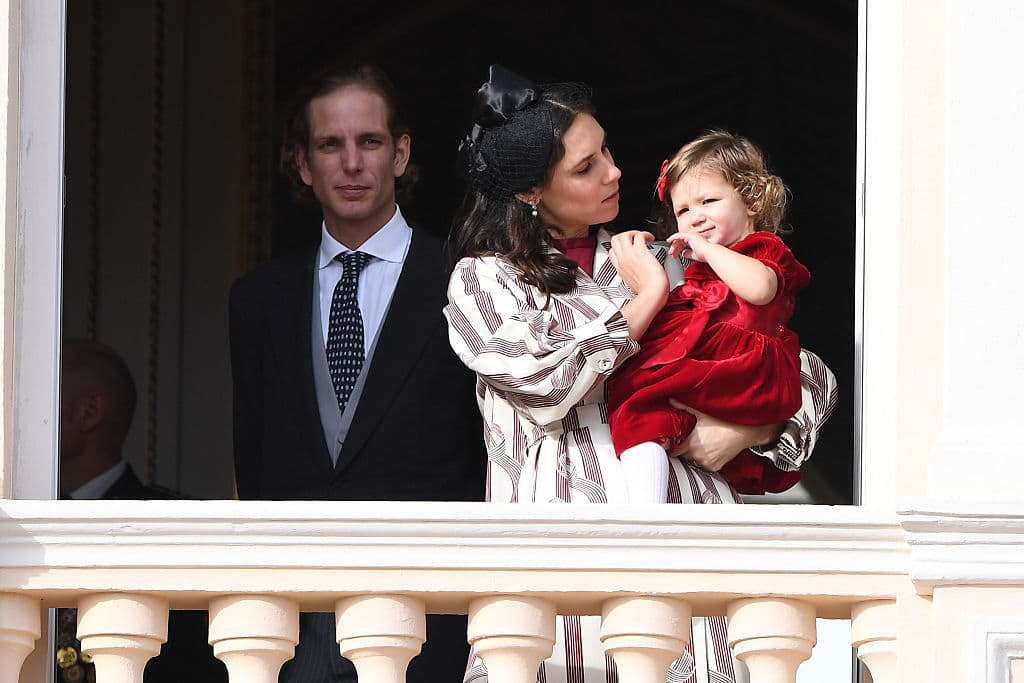 However, they were notably absent from last month's Bal de la Rose. Just days after this event, they were spotted doing some shopping for baby gear along with Princess Caroline. After the birth of the baby, Caroline, as well as Madame Vera Santo Domingo expressed how they were happy with the news in a statement released by the palace.
The birth of Maximilian was one among the many joyful news that the people of Monaco and the royal family had been waiting for. Caroline's youngest son Pierre Casiraghi and wife Beatrice Borromeo are also expecting their second child in weeks.
At the same time, there is expected to be a wedding in the family as Caroline's eldest daughter, Charlotte Casiraghi is soon said to marry her fiancé Dimitri Rassam this summer. With the birth of Maximilian, it is the second royal baby to be born in the month of April as Kate Middleton and Prince William of England recently welcomed their baby number three.