Are Anderson Cooper and Benjamin Maisani dating? CNN anchor 'quietly reunited' with ex-flame before son's birth
The couple was in a nine-year-long relationship before parting ways in March 2018 Anderson Cooper and Benjamin Maisani (Getty Images)
A baby can fill the world with joy, and sometimes the little bundle of joy can even rekindle an old flame. Anderson Cooper welcomed his son Wyatt Cooper, who is named after his father who died when he was just 10 years old.
The handsome CNN town hall anchor shared a picture of the baby with his followers and said, "As a gay kid, I never thought I'd have a child." Revealing the middle name, Morgan, he said, "It's a family name on my mom's side. I know my mom and dad liked the name Morgan because I recently found a list they made 52 years ago when they were trying to think of names for me."
As rumors flew around about his love life, Cooper seems to have quietly gotten back with his ex-boyfriend Benjamin Maisani. "Anderson has reconciled with Ben," an inside source told Us Weekly. "They very quietly got back together and are planning ahead. Ben is selling one of his clubs and cutting back on how much he does at night so he can spend more time at home with Anderson and the baby."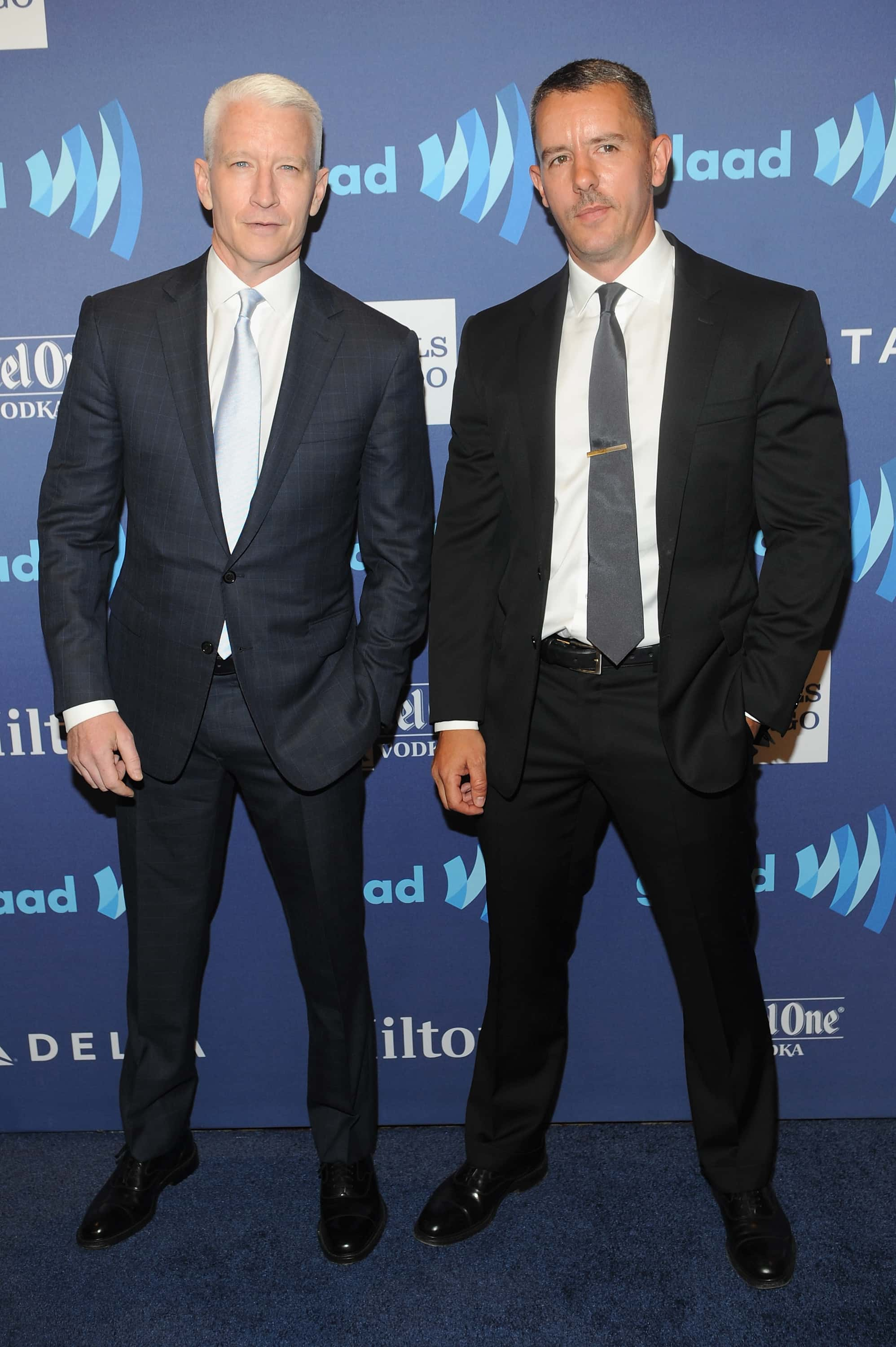 Apparently, not many people knew about Cooper's decision to bring the baby in his life. "Very, very few people knew," the source added. "He didn't tell his team at CNN until just before the show.… Only a select few of his closest A-list pals — including Kelly Ripa and Andy Cohen — were sworn to secrecy."
It seems like Maisani was one of them too. The couple was in a nine-year-long relationship before parting ways in March 2018. Reportedly, they even bought a historic estate in Connecticut named Rye House. However, in a public statement two years back, Cooper said, "Benjamin and I separated as boyfriends some time ago. We are still family to each other, and love each other very much. We remain the best of friends, and will continue to share much of our lives together."
While they did not reveal the reason for the split, it was speculated that his partner complained about the time he spent traveling. Confessing he's a workaholic, Cooper earlier told People, "I'm off about one weekend a month. During the week I'm on CNN, and also work for 60 Minutes — most of the weekends are traveling for CNN or 60 minutes," and added that he also spends time performing with his friend Andy Cohen.
He added, "I think he's annoyed that I travel so much but he also knows how much I like it. He's kind of used to it. He's never asked me not to go somewhere. He's pretty understanding that the job requires travel, and he's cool with that."
Perhaps, the baby could bring them back together once again as they have shared a rock-solid bond in the past.