'All American' Season 4 Episode 9 Spoilers: Spencer to take DRASTIC decisions for future Season 4 of 'All American' has been hitting us right in the feels with its amazing content and the show is set to enter a new year after the graduation ceremony. In the previous episode, Spencer was presented in front of a disciplinary committee and was about to be found guilty for something that he never did.

Everyone was telling him to not do this and was even making plans for boycotting the graduation ceremony. But Spencer (Daniel Ezra) tells them to enjoy the moment because graduation doesn't come every year. However, his friends turn up in front of the disciplinary committee and support him. In the end, D'Angelo takes the blame for everything that happened and lost his job.
RELATED ARTICLES
'All American' Season 4 Episode 8 Recap: D'Angelo sacrifices career for Spencer as new era begins
'All American' Season 4: Fans get emotional as the gang get together to save Spencer
The episode ended with everyone graduating and beginning a new era. Now that, everyone has graduated, they are thinking about enjoying their lives and thinking about what to do next. Spencer has been a champion athlete and if he wants to play at the highest level, he would want to have sponsorships. Will he be able to enjoy his life? Or he'll get too busy sorting out what he needs to do for having a better future.

Let's see, what happens in the upcoming episode of 'All American' Season 4.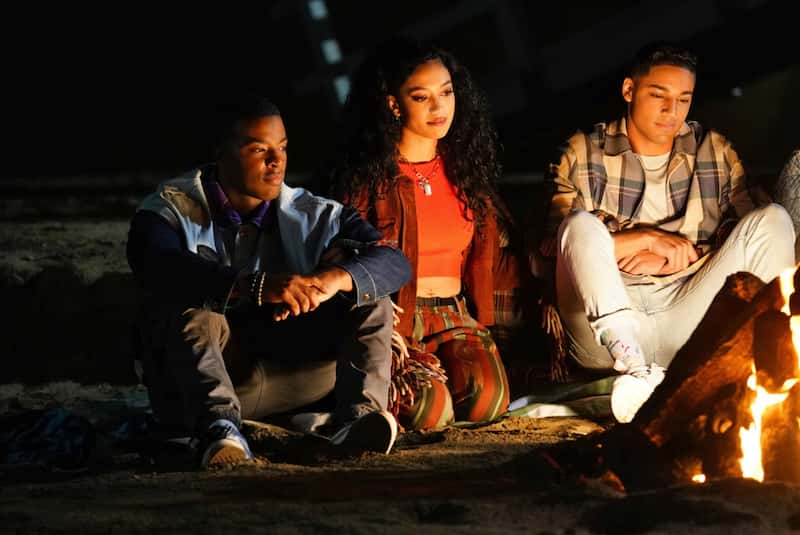 'All American' Season 4 Episode 9 Spoilers: What does future hold for Spencer?
The summer has started and everyone is hoping to enjoy the weather by taking some time off. They are finally graduated and the parties have started taking place. Spencer (Daniel Ezra), Jordan (Michael Evans Behling), Asher (Cody Christian), and JJ (Hunter Clowdus) will be enjoying the summers at JJ's rented summer beach house. However, Spencer is in two minds and is not able to enjoy the moment.

He gets to know that the college athletes get paid for endorsements in the summer season and Spencer believes that he could use the money for his better future. However, his friends suggest that he has more than a month to get back in the shape and till then, he should have some fun.
That's why Spencer is in a dilemma and is conflicted when it comes to the sponsorship opportunities he is presented. Will he be able to enjoy the summer? Or he'll take the decision of working so that he can make some big leaps financially.

We'll find about that in the upcoming episodes of 'All American'.

'All American' returns to The CW with a new episode every Monday, at 8 pm EST.