'Fresh Prince of Bel-Air' star Alfonso Ribeiro and wife Angela welcome their third child together Congratulations to the happy couple! Alfonso Ribeiro and his wife Angela recently became proud parents of their third child on Monday, May 13, as the couple welcomed their newborn daughter Ava Sue into the world. Sharing the proud moment on Instagram, the 'Fresh Prince of Bel-Air' star posted an update about how the baby and her mama were doing great.
The newborn baby girl, who is the 47-year-old actor's fourth child, was born in the early morning hours at the start of the week after Angela was rushed to the hospital on Sunday, which also happened to be Mother's Day. Alfonso even boasted about his baby girl on the social media update he posted after the birth.
The post shows a delicate looking Ava Sue wrapped in a cozy white blanket. She can be seen sleeping with her head tilted to one side while wearing a blue and pink striped bonnet hat. Alfonso wrote: "Ava Sue Ribeiro finally decided to send @mrsangelaribeiro1 to the hospital on Mother's Day and came into our world early yesterday morning. Both Ava and Mommy are doing great."
In the same post, the actor thanked the doctor who helped make it all possible saying he did an "amazing job". As fans would know, Alfonso is not only a doting father to her 16-year-old daughter Sienna (from a previous relationship), but also to his two sons, AJ and Anders, with his wife Angela.
Alfonso and his writer-wife got engaged to each other in July 2012, and eventually tied the knot just months later in a romantic ceremony held in October. Within a year of their married life, Angela gave birth to their first son, while their second son arrived into the world in April 2015.
The actor was previously married to Robin Staple, but the couple divorced in 2006, filing papers in Los Angeles County Superior Court that cited irreconcilable differences.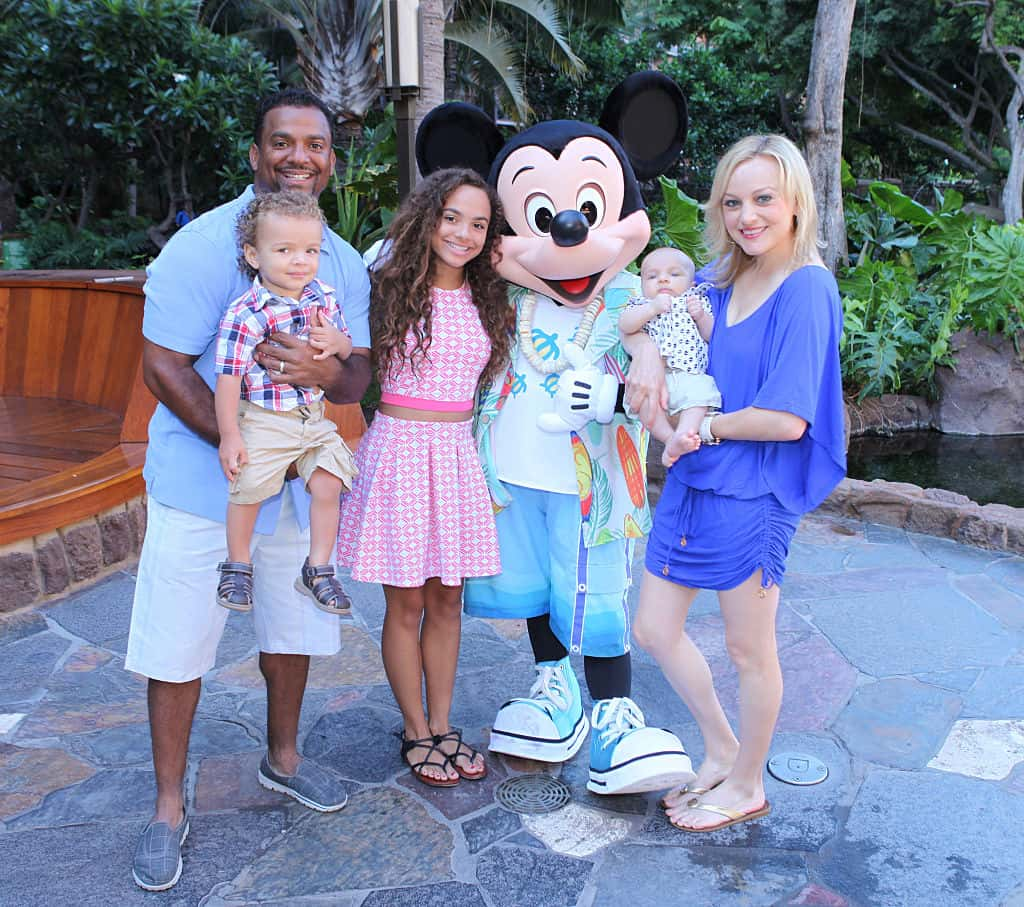 Just last month, the father of four left the audience and fans of 'Strictly Come Dancing' in stitches as he performed the 'Jump On It' dance while making an appearance as a guest judge on the show. The iconic routine is used on an episode of 'Fresh Prince of Bel-Air' with the actor's character Carlton Banks and Will Smith performing the hilarious dance on stage.
The hilarious performance came after viewers of the popular dance reality show demanded that Alfonso, who won 'Dancing With The Stars' in 2014, become a regular judge on the show.
Share this article:
alfonso ribeiro wife angela welcome third child together baby girl ava sue fresh prince of bel air