The mysterious death of Lord Strathnaver: Alexander Sutherland's body discovered at bottom of cliff THURSO, SCOTLAND: On Saturday, September 3, 2022, a Scottish nobleman named Alexander Sutherland also known as Lord Strathnaver, was tragically discovered dead at the base of nine-meter-high cliffs at Thurso East, close to the disused Thurso Castle from the 19th century.

In response to reports of a human on the rocks, a rescue ship was sent around 11.30 pm. According to a lifeboat crew member, "The lifeboat quickly made its way to the area and trained crew members landed in the inflatable Y-boat. They located the victim, gave CPR and assisted the Scottish ambulance service and the local coastguard to resolve the situation until the Scotland police took control."

READ MORE

Surf legend Vincent "Sunny" Garcia wakes up from coma five months after attempting suicide
Tragedy of the nameless innocents: Identity of 2 children found in bits after years in suitcase has world saddened and mystified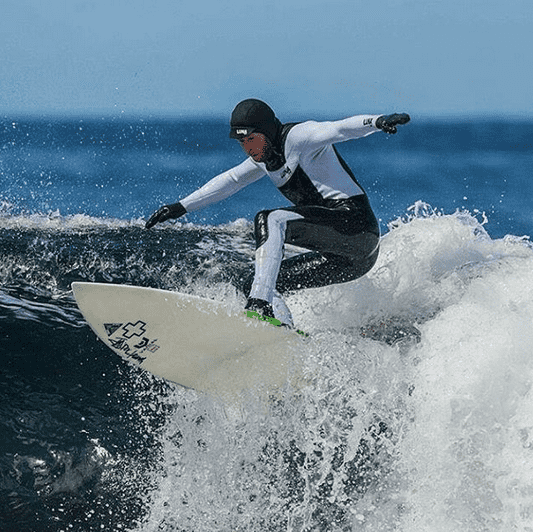 Lord Strathnaver reportedly attended the 'Tunes in the Dunes' music event past weekend at Dunnet, which is the northernmost part of the British mainland. One of Strathnaver's friends emphasized that he was an enthusiastic surfer and had a home in Thurso East, one of the best surfing spots in the UK, a only few miles away from where his body was found.

"Unfortunately, Al couldn't be rescued. He was such a nice guy – a very happy person. He had no air. I didn't know him as Lord Strathnaver – just like Al. He was an avid surfer – he surfed every day and that's why he had a house in Thurso East. He also had a small surf shop. Looks like he had been to the music festival, left it and maybe went back. It's such a tragic loss," Lord Strathnaver's friend was quoted saying to the emergency officials.

Alexander Sutherland, 40, an ardent surfer and the 24th Countess of Sutherland's heir, received the title of Lord Strathnaver upon the passing of his grandmother Elizabeth in 2019 at the age of 98. He was the lone child of Alistair Sutherland, the 25th Earl of Sutherland, who assumed the title in 2019 and would have turned 41 years old in October. The family is enduring a second tragedy in the space of three years after Lord Strathnaver's cousin and Conservative minister John Profumo's grandnephew Jamie Janson killed himself in 2019.

Elizabeth inherited the Thurso Castle in 1963 when the 5th Duke of Sutherland died without an heir. The Sutherland clan is one of the most noble houses in Scotland, with its high seat at the majestic Dunrobin Castle. The 189 room stronghold has previously been used as a naval hospital during the First World War and also as a boys' boarding school between 1965 to 1972. Elizabeth left most of her will to the trusts of the castle and sums of money for her family, grandchildren and great-grandchildren.