Alex Rodriguez spotted with black eye after rumors of him cheating on Jennifer Lopez surface Wedding blues already? Alex Rodriguez was spotted with what appeared to be a black eye when he landed in Miami, Florida with fiancée Jennifer Lopez on Tuesday morning. The 43-year-old former baseball player, who proposed to the pop star over the weekend, appeared to have a bruised face in paparazzi shots.
The ex-baseball star opted for casual attire as he strolled through the airport terminal following the couple's romantic trip to the Bahamas, where A-Rod popped the question with an estimated $ 4.5 million engagement ring.
While the former baseball star appeared comfy in grey joggers and matching hoodie as he appeared to sport a bruised bump under his left eye, Lopez mixed airport chic with glamour, rocking an oversized cardigan and skinny jeans while flashing her huge engagement ring.
News of the former Yankees player's bruised face comes just hours after Jose Canseco's ex wife Jessica slammed claims she'd been involved in an affair with Alex. On Sunday, Canseco claimed that his ex-wife had been sleeping with Alex for years.
The shocking allegations from the fellow athlete came a day after A-Rod proposed to Lopez in the Caribbean. However, on Tuesday, Jessica finally broke her silence on social media, and cleared up the former baseball shortstop name once and for all.
"Those false accusations Jose is making are not true," the Playboy cover girl said on Twitter. "I have known Alex for many years and haven't even seen him for over 5. I certainly did not sleep with him. I am friendly with both him and Jennifer. As for Jose he can keep playing with his Alien friends."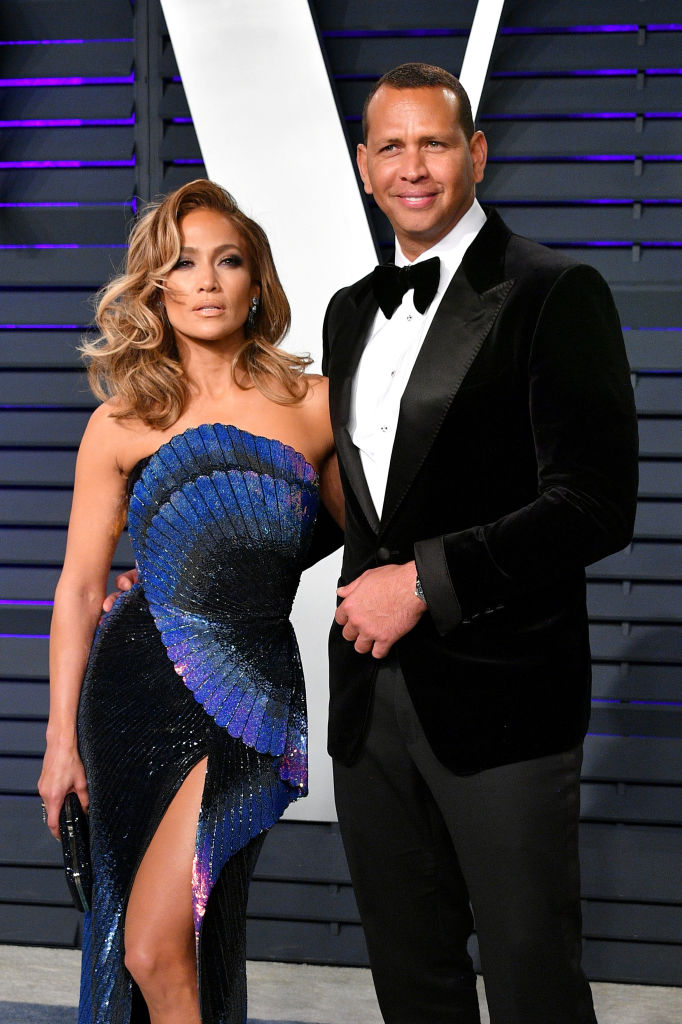 In a second tweet, the 'Hollywood Exes' alum added, "In fact I don't even get on twitter had to download app again and don't watch tv and had no idea any of this was going on. Last time I saw Alex he was with Torrie [Wilson] and I brought my boyfriend over for dinner. We are just friends my god."
Leila Knight, Canseco's former fiancée of nine years, told the Daily Mail that her ex's allegations "are highly unlikely to be true, and even if it was true, he wouldn't know about it."
But Canseco returned to Twitter on Wednesday to accuse his ex of not telling the truth. "You lied to defend that piece of sh**! Jessica, I told you to not open up that can of worms time to polygraph and tell the truth now."