After the aliens graduated from high school in 2002, they fled the town along with their human allies in order to seek refuge from the constant threat by the government. Almost a decade and a half later, the Roswell teens are returning, but this time we will not see the cast who had introduced us to some of the most iconic characters in the '90s sci-fi show. Coming from writer Carina Adly MacKenzie ('Originals'), 'Roswell: New Mexico' which is based on the Melinda Metz's book, 'Roswell High' will probably pick up from where the original Jason Katims-created drama had left, back in 2002.
The description of the show reads as, "After reluctantly returning to her tourist-trap hometown of Roswell, New Mexico, the daughter of undocumented immigrants discovers a shocking truth about her teenage crush who is now a police officer: he's an alien who has kept his unearthly abilities hidden his entire life. She protects his secret as the two reconnect and begin to investigate his origins, but when a violent attack and long-standing government cover-up point to a greater alien presence on Earth, the politics of fear and hatred threaten to expose him and destroy their deepening romance."
While the cast for the show is already onboard, we still would love to see the old cast members take up the characters who they had created. Looking back at the '90s show, here's what we can tell you where the original cast is now:
1. Shiri Appleby (Liz)
Liz Parker's story kicked off the pilot episode when she narrated that she had died almost five days before the events in the episode would take place. The whirlwind events soon begin to unfold as the alien, Max saves her life, and soon life in Roswell is not the same anymore. As Liz, Appleby had won the audience's heart with her easily relatable character, and in spite of not being as experienced as her other cast members, she had brought Liz to life, portraying her as the ordinary town girl who falls in love with an alien. However, ever since she stepped out of the UFO, her career has either gone high up or has been hitting low grounds.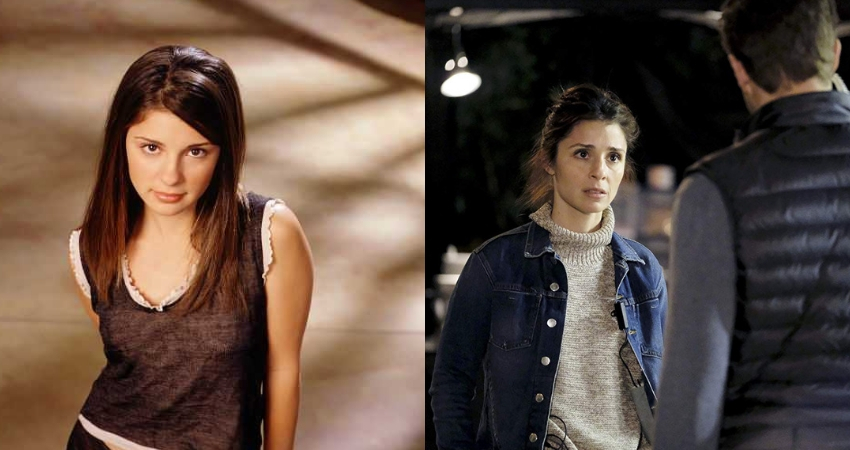 She starred in several TV shows such as 'Six Degrees' from 2006 to 2007, 'Life Unexpected' from 2010 to 2011, 'Chicago Fire' from 2012 to 2013, 'Girls' from 2013 to 2014 and, as of 'UnReal' in 2018. 'UnReal' also gave Appleby the chance to direct a show on her own for the first time, "I get really high off of it because it's also a lot of power. There's a problem, and I'm the person that fixes it: That makes me feel like I have a lot of control", she had told Vulture. She married chef/restaurateur Jon Shook in 2013, with whom she has two kids. 
2. Jason Behr (Max)
As the alien, who mostly kept things to himself and preferred sticking around with his best friend, Michael, and sister, Isabel, Behr had swept the audience off their feet with his intense character. Max was always aware of his alien identity but kept it under wraps until Liz was shot at the restaurant. Their forbidden love story soon became one of the most popular themes in the show, and Behr's image of the quiet romantic hero seemed to have stuck around with him for a while. Behr had landed a guest role on the TV series 'Breakout Kings' in 2012, however, before that he had starred in three TV movies: 'The Way' (2006), 'Company Man' (2007), and 'Matadors' (2010). 
Behr's madness found its rightful place in the 2004 movie 'The Grudge' regarding which he had said, "I've tried to balance it out with a lot of independent, character-driven pieces as well which I've been lucky enough and fortunate enough to do." He met his wife, KaDee Strickland on the sets of 'The Grudge' and the two have been happily married, as Strickland described Behr as a "unicorn, he's out of this world". 
3. Majandra Delfino (Maria)
As one of the most relatable characters who saw a transition from being an emotionally damaged girl at the turn of the New Age to being an independent woman at the end of the third season, Maria saw an immense growth in her character arc. After perfectly capturing the angst of the '90s teens with Maria, Delfino herself saw a diverse course in her career trajectory. While working for films, TV shows, and TV movies, Delfino also led a life as a musician, and her second studio album, 'Tarte', is available on iTunes. However, Delfino seems to have carried on with the legacy of 'Roswell' as she and Brendan Fehr (who played Michael Guerin) are teaming up for 'Baron and Toluca', a show they're calling a "spiritual successor" of 'Roswell'.
Delfino had said to Entertainment Weekly, "It's not Roswell, but it's taking those elements and playing with it in a little tongue-in-cheek way that gives us the opportunity to be back together on screen and play out that dynamic that everyone loves so much." Although there are not many updates on the show yet, a clip from the show reveals that Fehr and Delfino continue to play the love-hate relationship which they had initiated in 'Roswell'. 
4. Brendan Fehr (Michael)
As Maria's on-and-off boyfriend, Michael was the charming bad boy of the '90s, and Fehr seems to have continued to retain his former charm as the secretly damaged bad boy. Fehr will be seen acting alongside 'The Revenant' actor Brendan Fletcher in 'Brotherhood', the 2019 indie survival thriller from writer-director Richard Bell. The film tells the true story of a 1926 canoe trip by the Brotherhood of St. Andrew church group that saw a group of teenagers' canoe capsize during a lake storm, forcing a fight for survival. Fehr plays the church group founder, while Fletcher takes up the role of a church group official involved in the boating accident.
Fehr had also secured roles in several well-known TV shows, such as, 'CSI: Miami', 'Bones', 'Nikita', 'Longmire', 'Better Call Saul', 'Wynonna Earp', and 'The Night Shift'. The actor has also reunited with his former onscreen sweetheart for 'Baron and Toluca', although there is no recent update regarding the show. 
5. Katherine Heigl (Isabel)
We all know her as the pretty blonde from 'Grey's Anatomy', ABC's Shonda Rhimes-created medical drama about a group of interns, doctors, and patients who try to see life from a different perspective. However, before she was Izzie (short for Isabel) in the Ellen Pompeo-starring show, Heigl was already named as "Isabel" in 'Roswell'. As one of the human-hybrids in the show, Isabel was well aware of her high stature and would not mind letting people treat her as royalty although always keeping them at a distance. As one of the most responsible ones among her friends, she went ahead to get married to a lawyer. 
Heigl has since put her pretty face to use as she starred in several rom-coms such as 'Life As We Know It', '27 Dresses', 'The Ugly Truth', and 'New Year's Eve'. However, she regrets taking the plunge into romantic comedy as that has made her a typecast for roles. She told, "I was so stoked to be doing them. But maybe I hit it a little too hard. I couldn't say no. There's nothing wrong with them, but maybe I overloaded my audience." 
6. Colin Hanks (Alex Whitman)
Hanks recently gave one of his most genuine performances in the black-comedy drama, 'Fargo', which is based on the original Coen Brothers' 1996 movie of the same title. As the adorable cop, Gus Grimley, the role also got him a nomination at the Emmys. Hanks' role in 'Roswell' was not his first but it was certainly his breakthrough as the only geek in the gang who was liked by all and let's just say, Hanks' capability to make people like his characters has certainly seen him come a long way. Although 'Fargo' has seen Hanks at his best, the actor gave proof of being the perfect performer in 2002's 'Orange County'. 
He also landed some major roles in movies like, 'King Kong' (2005), 'The House Bunny' (2008), and 'The Guilt Trip' (2012). Hanks got together with his father, Tom Hanks, as he executive produced the 2008 film 'The Great Buck Howard'. We surely hope that we will see more of Hanks' adorable characters in the future. 
Share this article:
Ahead of 'Roswell, New Mexico' we take a look at where the original 'Roswell' cast is now