2019 Oscars Red Carpet Predictions: What Hollywood's top celebrities could wear this year? Hollywood's elite has been preparing for the 91st Academy Awards for months now and tomorrow the big day is finally here. While the Oscars obviously honors the best films of the year, it is also one of the most epic nights of fashion where Hollywood's biggest stars whip out their most beautiful and shocking looks. Most celebrities work with top designers to design the perfect Oscar look, many take risks and some play it safe, but regardless, the red carpet at the Oscars is most definitely one of the most exciting aspects of the evening.
A celebrity can become an icon after slaying on the Oscar's red carpet with a look that will represent them for years to come. Who could forget Halle Berry's sheer Elie Saab gown that she wore to the Oscars in 2002 when she became the first black woman to win best actress? Or Jennifer Lawrence's stunning pastel Dior gown in 2013, the same year that she won for Silver Linings Playbook?
As excited as everyone is to see who will bring home those golden statues, people also cannot wait to see what their favorite stars will wear for one of the most glamorous nights of the year. MEA WorldWide (MEAWW) worked with two aspiring and up and coming designers, Tiffany Folsom and Cassondra Michelle, to get their take on what the biggest celebs could be wearing this year, but most importantly, what would look best.
LADY GAGA (Design by Tiffany Folsom)
RAMI MALEK (Design by Tiffany Folsom)
LUPITA NYONG (Design by Tiffany Folsom)
AMY ADAMS (Design by Cassondra Michelle)
BRADLEY COOPER (Design by Cassondra Michelle)
ANGELA BASSET (Design by Cassondra Michelle)
LUCY BOYTON (Design by Cassondra Michelle)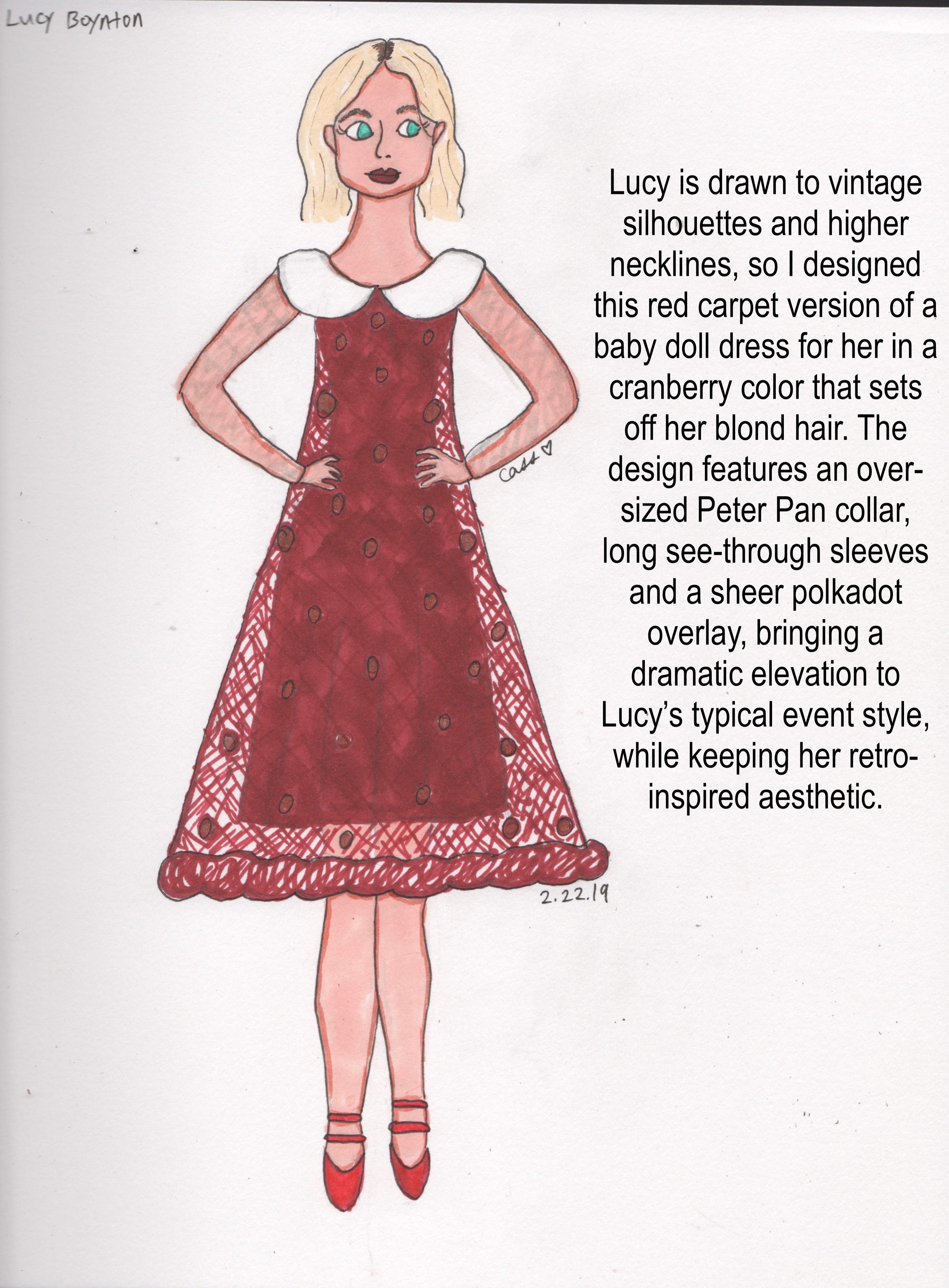 EMMA STONE (Design by Cassondra Michelle)
See the real Oscar looks for yourself and make sure to watch the 91st Academy Awards this Sunday, February 24th on ABC!