'1883' Episode 6 Review: A dive into matters of the heart, fractured and healing
Elsa copes with the loss of Ennis which worries Margaret and those around her as the young girl is forced to grow up way too soon Isabel May as Elsa Dutton in '1883' (Paramount+)
Spoilers for '1883' Episode 6 - 'Boring the Devil'
Another Sunday and it's time for a new episode of the captivating western drama '1883' which brought more problems for the travelers. The plot of the drama revolves around the first Duttons making their way to a better future, but as we see the journey is filled with danger.
Previously in '1883', we saw love bloom between Elsa Dutton (Isabel May) and Ennis (Eric Nelsen) but this was cut short when he was killed by bandits which left her heartbroken. In order to survive, the young Dutton even took to killing a bandit herself which left a mark on her soul. But that was just one of the perils of the road to a new land and Shea Brennan (Sam Elliott) and James Dutton's (Tim McGraw) task of ensuring the safe travel of the troop of immigrants is getting harder than ever. Read on to know what happened in the sixth episode of '1883' and our thoughts on it.
RELATED ARTICLES
'1883': When will Tom Hanks and Billy Bob Thornton appear in 'Yellowstone' prequel?
'1883' Episode 3: Shea exhibits who's the real boss as the clan gets divided
The sixth episode revolves around the aftermath of Ennis's death and Elsa's monologue about the land and journey which is usually romantic, hopeful, and real but is a dark, anger-filled one this time, showcasing just how much she was affected. While Elsa copes with his loss, the troop has to make a stop at a trader's post to lead up on supplies and to trade items for cash and more. Also awaiting the gang is another perilous river crossing but later on that, the episode dives into the psyche of various characters.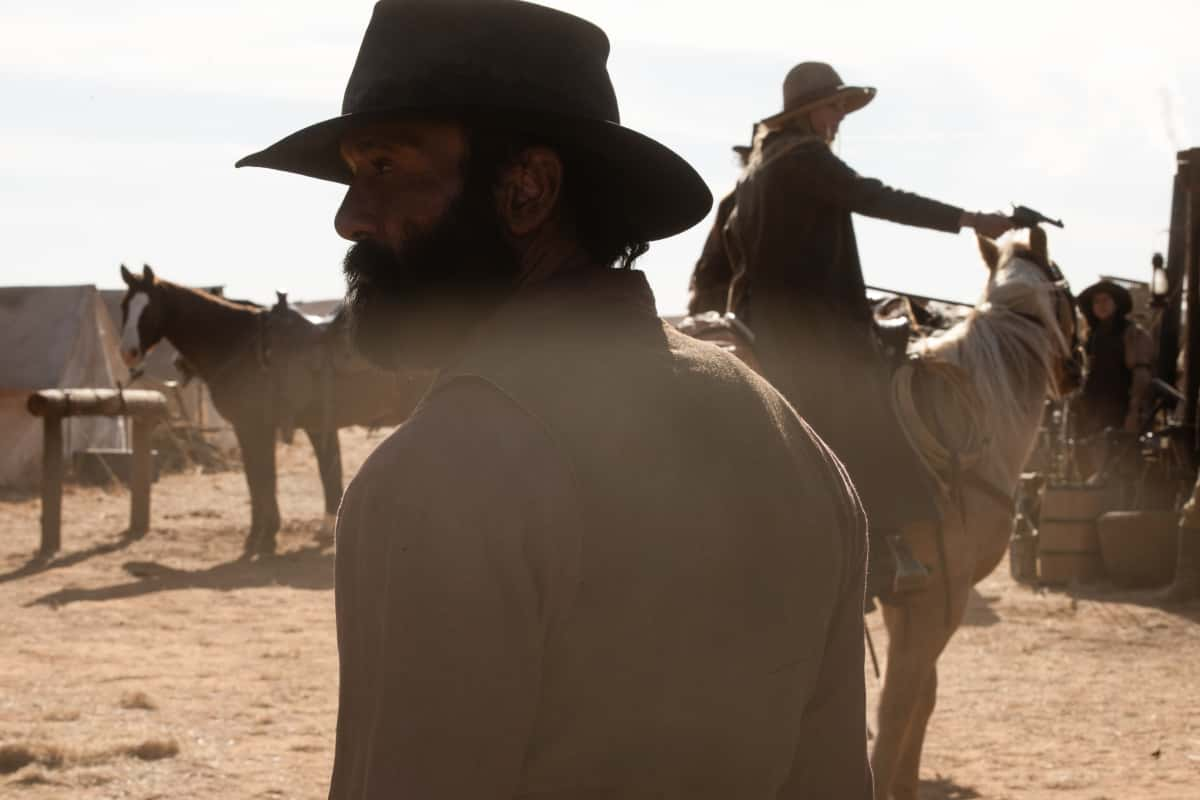 Isabel May is brilliant in this episode as her character turns over a new yet darker leaf. The usual chirpy lass who is quite the optimist is a sobbing mess before she continues her daily work with a hardened, rough exterior and this development was a very captivating change. Her character is evolving into one of a determined, realist which is an interesting new side to her. Shea takes on a softer demeanor this episode as he comforts Elsa who is grieving almost like a widow. Sam Elliott is amazing and manages to break your heart as he remembers his dead wife who is his reason to go on. The emotional bonding of him and Elsa was a warming moment as he is the only one who actually makes an effort and addresses the death of Ennis. The episode also has a few light moments thrown in which was a welcome change and it was brought by none other than Rita Wilson! The talented actress makes a special appearance as Carolyn, a store owner at Doan's Crossing. Her and Margaret Dutton(Faith Hill) getting drunk together and laughing provided some comic relief in the emotional episode. What shone through was their natural chemistry as Wilson and Hill are best friends in real life making for a great pairing.
Coming back to love, Thomas(LaMonica Garrett) finally accepts Noemi's(Gratiela Brancusi) love, and they finally share a kiss! By the end of the episode, we see Elsa's broken heart begin the journey of mending as she slowly reverts back to her usual positive self after chats with Shea and her father. Revolving around matters of the hearts, broken and mending, the sixth episode was an emotion-driven watch.
'1883' returns with new episodes on Sundays on Paramount+.