Who is Zaelyn Jackson? Texas teacher suspended for 'staged' photo with foot on 11-year-old Black student's neck A female teacher from Lamar Elementary in Greenville, Texas, has been suspended after a photograph surfaced showing her foot on the neck of a Black student, who was lying on the ground. However, the student, 11-year-old Zaelyn Jackson, has defended his teacher dubbing the photo as 'staged'.
According to the Daily Mail, the unnamed teacher is close friends with Zaelyn's mother for years. She even texted her the photo with a joke, saying she could put her foot on his neck if he failed to return an assignment. While both Zaelyn and his mother found the photo 'funny', it did not sit well with his father and aunt.
READ MORE
Texas students sold Black classmates for between $1 and $100 in online 'slave-trading game' on Snapchat
Who is Paula Bryant? Mom says Ma'Khia Bryant, 16, shot dead by Columbus cop was an honor-roll student
Who is Zaelyn Jackson?
Eleven-year-old Zaelyn Jackson insisted that the photo was meant to be funny, though he understood why people might interpret it in the wrong way. He said it was a joke and the teacher did not put any pressure on his neck. "People would think she were just trying to copy George Floyd," Zaelyn said, adding, "I feel like she was just playing. She didn't mean harm."
The photo was sent by the teacher to Zaelyn's mother on Tuesday, April 20, 2021. Initially, she did not take the photo seriously given her close relationship with the teacher. However, upon reconsideration, the photo started to bother her a little, which is when she showed it to her family.
"I didn't think anything of it. It was "ha ha" and I moved on. The picture then began to bother me a little bit, showed it and my family got really upset about it," she told NBC 5.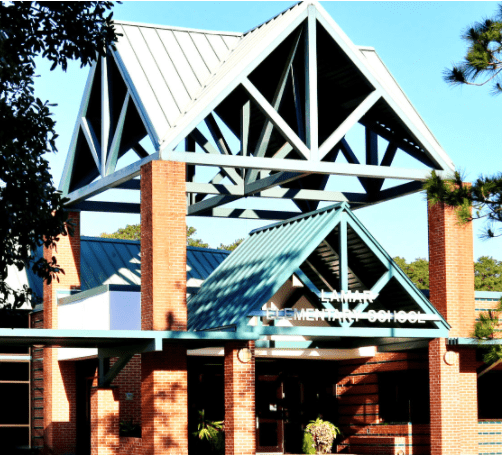 But, both Zaelyn and his mother think the teacher is not racist and does not deserve to be fired over the 'joke'. Mrs. Jackson even called the school to request the authorities not to fire the suspended teacher.
Zaelyn's father Shamell Jackson did not appreciate the photo and was alarmed when he saw it. "I didn't like it from the moment I saw it. I don't really understand the whole situation, but all I know is it was never supposed to happen," he told WFAA. Zaelyn's aunt Lakadren Jackson added, "No matter what race, what person, you don't put your foot on, nobody else's child."
What action was taken against the teacher?
Speaking to Zaelyn's mother after the incident, the suspended teacher assured her that she would never do anything to hurt her son. The 11-year-old boy has currently been advised to stay home for his safety.
Meanwhile, the Greenville Independent School District sent an elaborate apology letter to the parents of all students. Dubbing the photo as 'highly upsetting', the authorities stated that the incident was being investigated and assured 'appropriate action'. As shared by Daily Mail, the letter read:
"Tuesday, a highly upsetting picture depicting a Black student with a foot on his neck was posted and circulated on social media. Upon learning about this, we immediately contacted the family to check on the student to ensure his well-being. We will continue to be in touch with the family to be sure the student feels comfortable and safe on campus.
Our Human Resources Department immediately contacted the employee who staged the picture. We take this situation very seriously. It will be thoroughly investigated, and appropriate action will be taken.
We have heard from many community members, and we understand their concern and anger. Greenville ISD embraces diversity and believes in the importance of treating all people with respect and dignity."
GISD Superintendent Demetrus Liggins also expressed his disgust about the photo in question. "My initial reaction was disgust. That is not who we are. That picture does not define our teachers, it does not define the way we treat our students and what the expectation is throughout our district," he said.