Who is Dick Cavett's wife? TV host remained single for 4 years after Carrie Nye's death from lung cancer NEW YORK CITY NEW YORK: Dick Cavett has been the face of American television for over five decades and he still lives through the quality content he has given. He has hosted several prominent celebrities in his time like Bette Davis, Lucille Ball, Salvador Dalí, Lee Marvin, Groucho Marx, Katharine Hepburn, Judy Garland, Marlon Brando, Orson Welles, Woody Allen, and more. Cavett got into a conversation with The Daily Beast's Ronald K Fried, ahead of the airing of 'Groucho & Cavett', an episode of American Masters on December 27 on PBS.
The show combines clips from Groucho's many appearances on Cavett's ABC late-night show with commentary by the present-day Cavett who is currently aged 86. When asked about how he felt watching a younger Cavett interviewing Groucho, he said, "It really is good seeing myself in something that took place that long ago at the age that I am there and realizing how good I was. And I really mean it. I'm often astonished." Cavett interviewed many people and including Bette Davis and Katharine Hepburn. The latter provided him with his first-ever television interview in 1963. Fried mentioned an episode of his ABC show where he interviewed Davis. He asked Cavette, "If he had a choice of having a drink with Davis or another Hollywood grande dame Katharine Hepburn—who granted Cavett her first-ever TV interview in 1973—whom would he choose?"
READ MORE
How did Betty White die? Celebs mourn death of veteran actress ahead of 100th b'day
How did Mickey Kuhn die? Last surviving actor from 'Gone with the Wind' dies at 90
Cavett recalled how he always felt more comfortable with Bette Davis than Hepburn. He replied, "Oh my God, that would be tough, each has her own particular rewards. I think I'd be more comfortable with Bette Davis. I got along fine with Hepburn. But Davis had something that made her a little more accessible." Cavett recalled a moment when he asked Bete Davis about the time she lost her virginity simply because he felt comfortable around her. Cavett said, "That was a wonderful moment. But I felt so comfortable with her, and probably would not have asked that question to, uhm, Mrs. Lyndon Johnson. If in fact she did." At the age of 86, who is Dick Cavett married to?
Who is Dick Cavett's wife?
As an undergraduate at the Yale School of Drama, he met his future wife Caroline Nye McGeoy, or better known as Carrie Nye. Cavett married the native of Greenwood, Mississippi, in New York. After graduation, the two acted in summer theater in Massachusetts. Meanwhile, Cavett worked for two weeks in a local lumberyard to buy an engagement ring in order to ask Carrie for marriage. They married on June 4, 1964.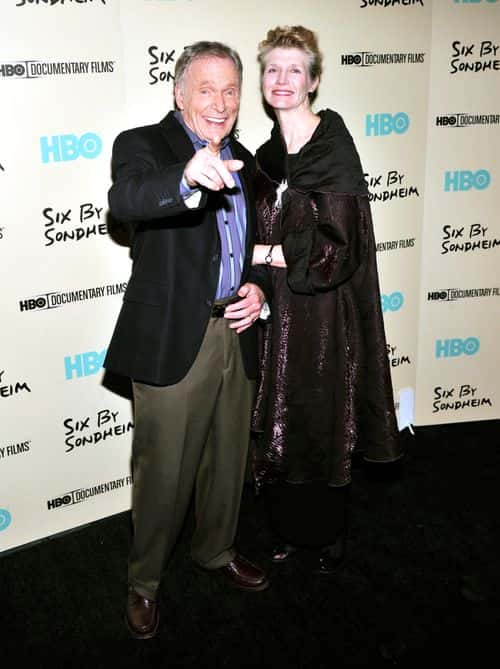 Carrie Nye died in 2006 of lung cancer at age 69 in her Manhattan home as she was a heavy smoker. Cavett remained single for four years. He then married author Martha Rogers in New Orleans, Louisiana. From this marriage, he has two step-children. Rogers and Cavett have lived in Montauk, New York. Fast forward to 2019, and the two now reside in Ridgefield, Connecticut. The two were also involved in a car accident as passengers on Montauk Highway in the Hamptons as reported by the East Hampton Star. While the comedian was fine, Martha suffered lacerations.
Share this article:
Who is Dick Cavett's wife? TV host famously once asked Betty Davis how she lost her virginity