How 'CRIME OF PASSION' left 4 Idaho University students dead as families mourn 'young lives lost too soon'
Heartbroken family of Kaylee Goncalves, one of the victims, said they will 'never stop fighting' for truth and justice MOSCOW, IDAHO: Four University of Idaho students were found dead in their off-campus home on Sunday, November 13. Authorities have refused to share information about their mysterious cause of death. The students died in their house on King Road in Moscow, Idaho, which is near the border of Washington state and 80 miles away from Spokane. Police are treating the case as a homicide and calling it a "crime of passion."
The victims are identified as 20-year-old Ethan Chapin, 21-year-old Madison Mogen, 20-year-old Xana Kernodle and 21-year-old Kaylee Goncalves. Their tragic death comes after the four were seen posing cheerfully for a photo just hours before their death. The picture posted by Goncalves shows the four standing on a beach porch smiling with their arms around each other. Art Bettge, mayor of Moscow, called the deaths a "senseless acts of violence."
READ MORE
Who are the 3 University of Virginia football stars shot dead by fellow ex-player Christopher Darnell Jones?
Student, 17, shot near Coney Island high school, second teen injured in shooting this week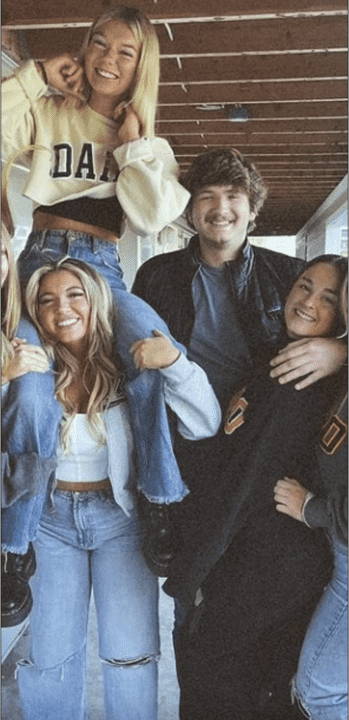 Police responded to an unidentified caller reporting about an unconscious person at a home. Upon arrival, police found all four people dead in a "house that was converted into an apartment," said Police Capt. Tyson Berrett told the Idaho Statesman. It is unclear how the victims died and no suspects have been taken into custody. "With a crime of this magnitude, it's very difficult to work through," Bettge told The New York Times. Bettge later said the deaths were a "targeted, one-off situation," according to The Spokesman-Review.
While Mogen and Goncalves were members of the Alpha Phi sorority on campus. Kernodle and Chapin appeared to be dating, as per their social media profiles. Goncalves parents have paid tribute to their 21 years old daughter saying she was only a few months shy from moving across the country for a new job. "She was looking forward to her job in tech starting on 1/1, a move to Texas, road trips in her just purchased Range Rover, and a trip she planned out to Europe," the family wrote on Instagram. "She'd never stop fighting for us and demanding the truth and justice and neither will we."
Initially, the police believed their tragic death was a threat to society and originally the school also posted an alert on social media around 3.07 pm informing the police are investigating a homicide nearby and to stay away from the area and shelter in place. By 3.46 pm the school posted another alert saying the police do not believe there was an active threat and the "shelter in place" advisory was lifted. On Monday, classes were canceled "out of respect for those fellow Vandals" referring to the school mascot.
Fellow students paid tribute to Chapin's Instagram page expressing their grief. "Too young too soon. Fly high baby! We'll be there soon," Jacob Perez wrote in his most recent post documenting events from his freshman year, according to Daily Mail. "Forever grateful to have you in my life," another wrote. Goncalves' family described her as being a "defender" and "protector," reported the source. "One of the most painful experiences has to be to sum up an entire person in a paragraph," the family wrote. "Our sister can't be packaged up in a box with a neat bow and shame on anyone who would expect that."
Authorities are now asking anyone with information about the apparent murders to call (208) 882 -2677
Share this article:
How 'CRIME OF PASSION' left 4 Idaho University students dead as families mourn 'young lives lost too soon'