Who are Ivana Trump's ex-husbands? Fashion mogul, 73, dies 9 months after Rossano Rubicondi's death at 49 Update: Ivana Trump died on July 14, 2022, Thursday in her New York home after an accidental fall down the stairs. The Czech American businesswoman and ex-wife of former President Donald Trump, died in Manhattan. She was 73.
The 45th president announced the death of his first wife and mother of his three children, Donald Jr., Eric and Ivanka, on his Truth Social platform.
------------------
Ivana Trump's fourth husband, Italian actor, and model, Rossano Rubicondi has died at age 49. He was battling skin cancer. Apart from being known for his work, Rubicondi's claim to fame was his relationship with Ivana. The two got divorced in 2009 but were never fully separated. Their on-again-off-again relationship lasted for a decade as Ivana declared she was "done" with him for good. "The relationship just ran its course," she told Page Six in 2019. "Rossano spends a lot of time in Italy and I spend a lot of time in New York, Miami, and Saint-Tropez, and he has to work. The long-distance relationship really doesn't work. We had a good time and are friends. The split was amicable," she added.
In 2009 when rumors of cracks in their marriage started to do the rounds, Ivana told People they were not divorcing. "It's not a 24-7 marriage, but we're both enjoying it!" she said. However, Associated Press reported she filed for divorce later that year. By 2011 they had finalized their split but it didn't take long for them to find their way back to each other. They even appeared on 'Dancing with the Stars' Italy in 2018. Fast forward to June 2019, Ivana claimed she was single and free again. "I am once again a single woman," she said to Page Six. "I have the freedom to do what I want, with whomever I want to, and I can afford my lifestyle."
READ MORE
Empires of New York: Ivana Trump got cosmetic surgery to impress Donald when he started dating Marla Maples
Ivana Trump says 'smart and beautiful' Ivanka could be first woman president, Internet retorts 'that's a stretch'
Where are Ivana Trump's ex-husbands?
Ivana Trump's first husband was Alfred Winklmayr, an Austrian skier. She married him in 1971 to obtain an Austrian passport which could help her flee her native Czechoslovakia. The marriage lasted two years and was apparently never consummated. However, she did move to Canada with Winklmayr in the '70s where she worked as a ski instructor for some time. She was also an alternate on the 1972 Olympic ski team for Czechoslovakia. An outlet reported in the '90s that Winklymayr had moved to Sydney with his new wife. Shortly after, Ivana publicly revealed for the first time she was earlier married to a man who died two years after the marriage.
She then married former President Donald Trump in 1977 and the marriage ended in 1992. They met in 1976 at an Upper East Side watering hole where Trump offered to help her party find a table and the rest is history. During the course of their marriage, Ivana held the position of Vice President of the interior design of Trump's casino in Atlantic City and the Plaza Hotel. She then graduated to the position of President of these establishments. The couple had a messy divorce with the press reporting about his affair with Marla Maples on the front pages. But two decades later, the couple remain friends and it was reported that he considers her as his adviser.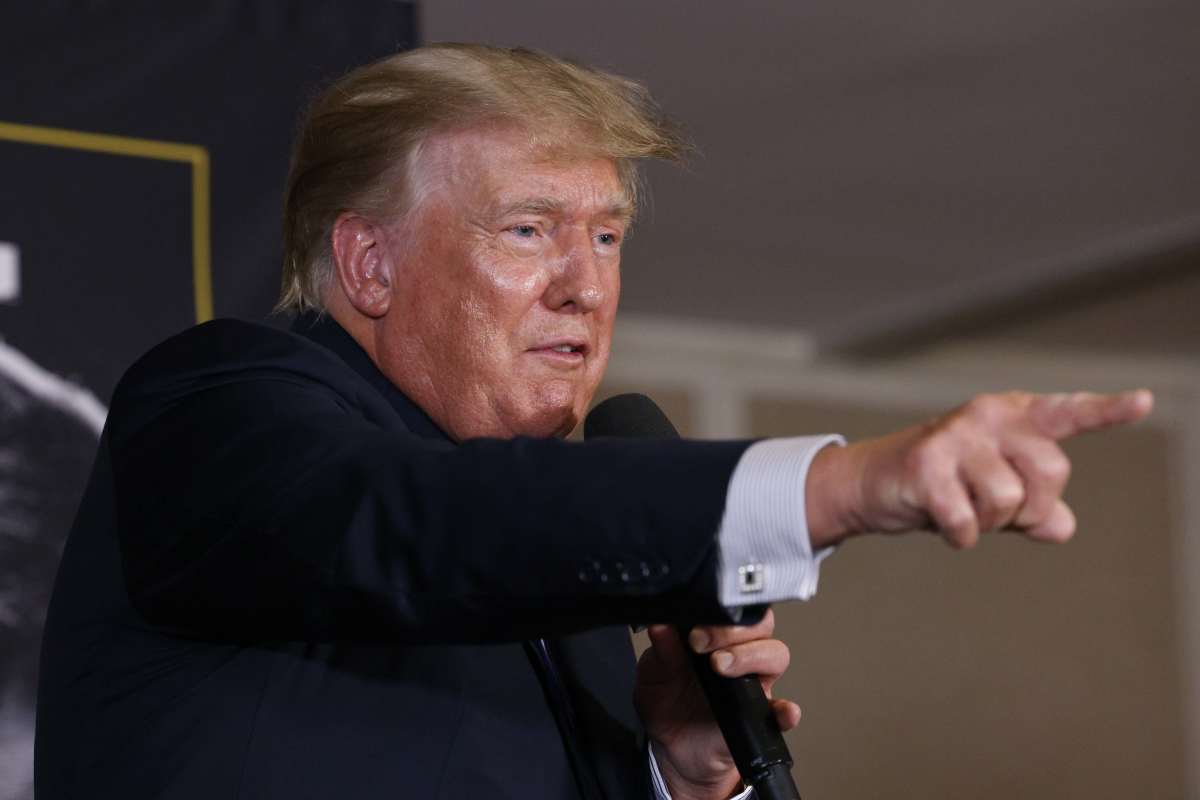 Ivana then married Italian entrepreneur and international businessman Riccardo Mazzucchelli in 1995. He died in 2017, aged 74. Both Ivana and Mazzucchelli had a taste for the good life and it's said the latter showered her with jewelry after her messy divorce with Trump and she fell for his Italian charm. Ivana had spoken about "having this thing for Italians" once. "I don't know why, but the bad boys—not all of them, but the sort of semi-bad," she said. However, the marriage lasted only 20 months and by 1997 they were divorced.