Kim Ji Soo bullying and sexual harassment scandal: Inside 'womanizer' school days when he filmed 'sex in loo' South Korean actor Kim Ji Soo who is currently starring as the lead in 'River Where the Moon Rises' was accused of sexual assault and school violence by a former classmate. His apology for 'past misconduct' has fueled further outrage against the actor. Here's how the actor grew up, skipped middle school, and was called a 'womanizer'.

According to a Korean media report, Kim Ji Soo was a judo athlete and competed at the national level before giving it up due to injuries in elementary school. After experiencing mental and physical pain in elementary he had stated that he went to middle school only to 'study'. He said, "I was in a judo club in elementary school. I was the first in Seoul, second in the national competition, and in the competitions held in Japan, I wore the national mark and played a game. At a young age, I suffered mental and physical pain, so I went to middle school to study. I wanted to do it. Isn't it really funny? After studying for about a year, this road didn't seem to be my path, so I quickly folded it up. Then, like my peers, I started wondering about something 'fun'." The sexual allegations posted by an anonymous user claim that the actor "skipped school a lot, after he decided not to go to college in the latter half of 10th grade. He was a 'womanizer', and he even filmed himself having intercourse with a middle school student in a bathroom."

READ MORE

Actor Ji Soo accused of sexual assault and filming himself having sex in school loo, fans say it may 'ruin' him
Seventeen's Mingyu allegedly harassed a female student sexually, would 'say sexual jokes' around her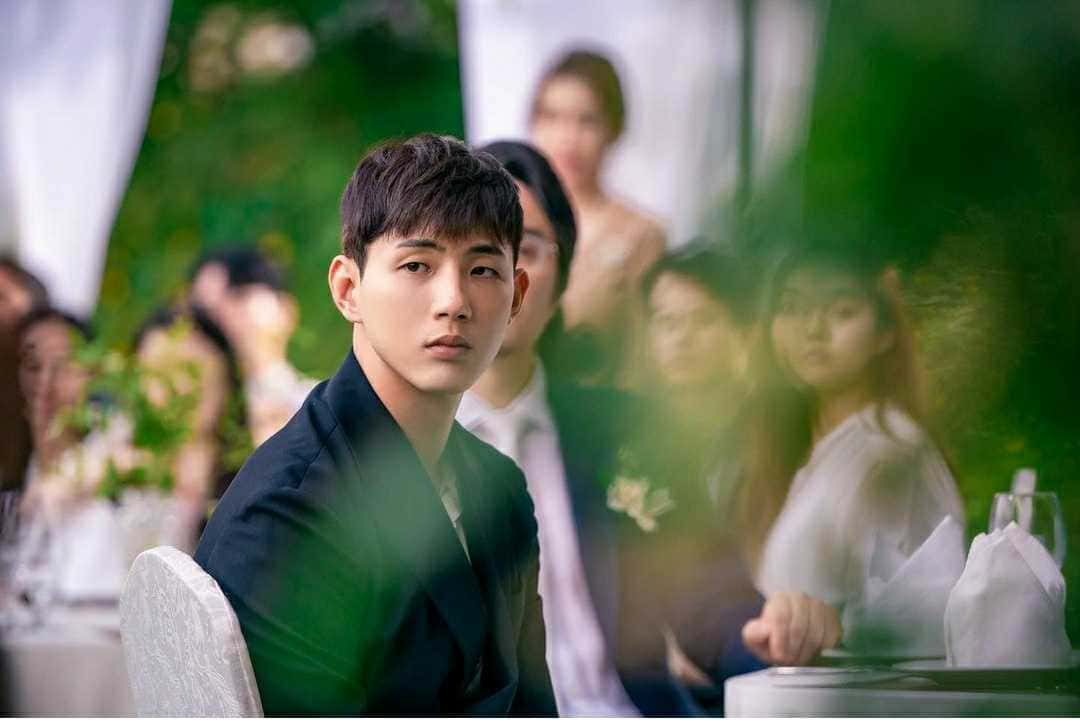 'Womanizer in middle school'
One accuser on social media also claimed that he "even forced male students to do him a favor, ejaculating on the victim's face. I have a recorded conversation with the victim about the incident as proof". Speaking of his school life, the actor shared in his own words, "My childhood friends envy me the most was that I had a 'dream'. There was no special dream, so the rational goals of studying and going to college were mainstream. Personally, I try to live free and energetic. Isn't that true youth? I think we're only young now."

Ji Soo spoke of school as a time when he was influenced by a friend to pursue acting. He said in 2016, "I met a teacher who is the subject of my yearning while acting in academy. Can I stay still when you say you are setting up a theater company? I followed the teacher and started life as a theater company. I want to do it. Now I can't imagine living outside the framework of acting and art."
'I was embarrassed to say that I wanted to act'
Talking about how his personality influences him to pursue certain roles, Ji Soo once shared, "From some time, I think I've changed into a style that follows a little. If I say good things, I want to avoid responsibility. If I say bad things, I want to avoid responsibility. Even just looking at eating, when someone asks me what to eat, I say, 'Eat what you want to eat, I like anything.' If I have a girlfriend later, it will be a big deal. Haha." According to K-pop profile, Ji Soo attended all men's middle school and high school. He attended Digital Seoul Culture Arts University later where he majored in Film. The actor who was once a part of JYP Entertainment made his acting debut in 2009. Ji Soo has played the role of high school student in a number of television series. In 'Angry Mom', he plays the role of a school bully whose brother is in prison but later gets a change of heart.
Speaking of acting, 'Page Turner' actor shared his insecurities of being accepted by women, admitting, "I was actually embarrassed that I was 'acting'. The reason is the face. There's no standard for 'handsomeness' among boys. In order to be evaluated by women for their appearance, the surrounding environment...I had to go out of school. Haha. I thought I wasn't good-looking myself either. It's like this, so I'm an actor. I was embarrassed to say that I wanted to act, so I always said I'm going to a play."
In the light of all recent allegations, the actor has issued an apology that read, "I sincerely apologize to the people who suffered because of me. There is no excuse for my past misconduct. They were things that cannot be forgiven." He added, "As I began my acting career, I received an undeserved amount of interest from the public with my past enshrouded, and I think that's how I ended up here today." He continued, "However, there was always a part of me inside that felt guilty about the past, and my regret, which came too late for me to turn things back, always brought me a great deal of anxiety."
Followed by the allegations and apology, the shooting for 'River Where the Moon Rises' has been stopped indefinitely as the show producers take time to decide what course of action to take next.
Share this article:
Where did actor Kim Ji Soo grow up childhood tales bullying sexual harassment began k-drama apology