What is buccal fat removal? Radical cosmetic surgery 'approved' by Chrissy Teigen takes over Hollywood LOS ANGELES, CALIFORNIA: Cosmetic surgeries have become the status quo all over the world. Many fans follow the footsteps of their favourite celebrities and don't shy away from going under the knife for that "perfect" look if their idol has approved it. Now, buccal fat removal, a new cosmetic procedure, has become the new 'holy grail' among celebs looking to get more defined features in a hurry.
Former model Chrissy Teigen first spoke about getting buccal fat removal surgery in September 2021. Teigen shared a video of her sculpted face on her Instagram Stories where she said, "I did that Dr. Diamond buccal fat removal thing here. And since I quit drinking. I'm really seeing the results, and I like it." Apart from Chrissy Teigen, other Hollywood celebrities like Dove Cameron, Zoe Kravitz, Bella Hadid, Lea Michele, Amelia Hamlin, and Sophie Turner are also rumored to have had it done.
READ MORE
Plastic surgeon gives startling analysis of Madonna's drastic 'face' at Grammys 2023
Did Martha Stewart undergo cosmetic surgery? Grandmom-of-two looks stunning in no-filter Insta pic
What is 'buccal fat removal'?
Last year, in an interview with People, New York City-based plastic surgeon Dr Steven M. Levine explained what buccal fat is. He said, "The buccal fat pad is located in the middle of the cheek and serves as a gliding pad between the facial muscles. It is present at birth and contributes to that "baby face" appearance. For many people, its volume persists later in life and adds undesirable fullness to the cheek area."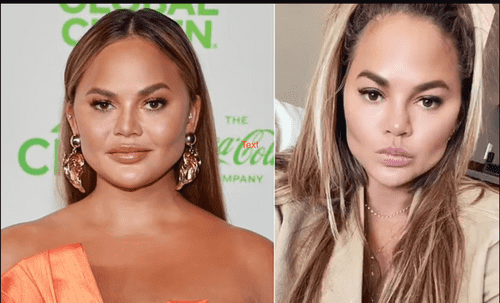 He added, "Removal of buccal fat is a straightforward procedure that can be performed in less than 30 minutes under local anesthesia or using sedation. Patients should feel fine the next day, though there will likely be some swelling — and less likely, some bruising. The risks of buccal fat removal are very low when performed by a surgeon who does the procedure frequently and knows the anatomy. That said, risks may include bleeding, infection, and nerve damage — all of which are extremely low."
The surgery is said to be safe but there can be some side effects of the beauty treatment. According to a Healthline article, some possible complications include:
-Excessive bleeding
-Infection
-Negative reaction to anesthesia
-Hematoma
-Lockjaw
-Seroma (fluid accumulation)
-Salivary gland damage
-Facial nerve damage
-Deep vein thrombosis
-Cardiac or pulmonary side effects
-Excess removal of fat
-Facial asymmetry
-Poor results
How much does buccal fat removal surgery cost?
The cost varies based on geography and the surgeon you are visiting. According to Dr Levine, "It can be as little as $3,000 and as much as $10,000." Dr. Andrew Jacono, a New York City-based plastic surgeon, who is best known for giving, celebrated fashion designer Marc Jacobs a face-lift, revealed what he typically charges for the procedure. He told New York Times that he charges $40,000.