'Vincenzo' Episode 3: Is 2PM's TaecYeon terrible Babel group owner hiding behind ice hockey gear disguise? 'Vincenzo' Episode 3 will see Vincenzo Cassano (Song Joong-ki) learn that there are some things that are a lot worse in Korea when compared to having worked for the mafia in Italy. In Episode 2, Vincenzo had learned how the conglomerates in Korea were worse than the mafia groups where he came from and it appalled him that there were no rules that governed such conglomerates.
In fact, he even asks lawyer Hong Yu-chan (Yoo Jae-Myung) how the government is allowing its conglomerates to act like this. He learns about how corrupt the law is in the country and how the lawmakers are going around being bribed with money and power. Vincenzo is, however, not out to change the country or bring a positive change within the judiciary. All he wants is to get his hands on the building that holds the key to his future fortune.
RELATED ARTICLES
'Vincenzo' Full Cast List: Meet Song Joong-ki, Jeon Yeo-bin, Ok Taecyeon and rest of the cast of dark K-drama comedy series
'Vicenczo' Episode 2: Can Song Joong-ki as a mafia lawyer woo his fans again after 'Arthdal Chronicles'?
The amount of gold that is stored in the basement of the building that Babel has got its hands on belongs to one of Cassano's clients from China for whom Vincenzo had found a safe spot. Now, with the boss dead and only him having the knowledge of the gold, he wants to encash his lottery ticket and leave to Malta. However, things don't go according to plan.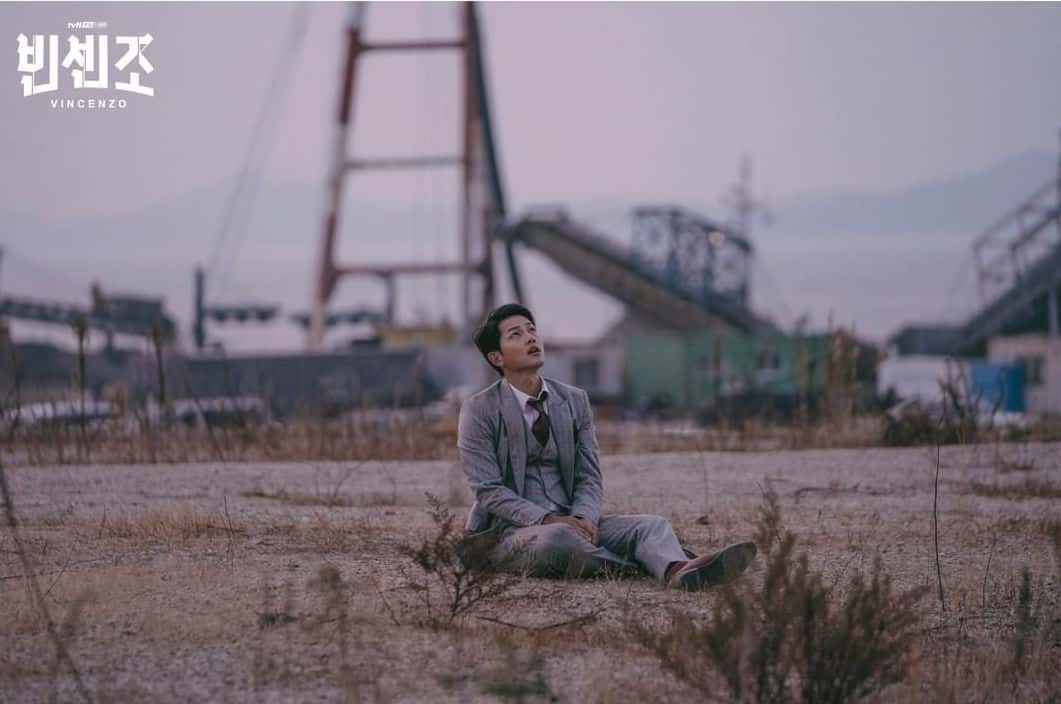 In Episode 3, Song Joong-ki as Vincenzo ends up learning about how pervasive a conglomerate such as Babel has reached within and outside the government. For once, he watches goons and government employees taking the side of one group and the only way to break through to get what they want is to work the problem as he would as a consigliere. However, will lawyer Yu-chan agree to Vincenzo's plans?
The man was ready to disown his own daughter for working at the Wusang Law Firm which supported Babel in all its dirty work. In fact, in Episode 2, they had also tried to forcefully get the tenants to vacate from the building by damaging it in some manner and later claiming that it was all a mistake in court. However, it was Vincenzo's quick thinking that resulted in the building being saved. He ended up throwing a cultural party and inviting some of the big wigs in town to the do to ensure that Babel couldn't take a crane and bring the building down.
In an attempt to find Babel's weakness, Vincenzo had checked through the files that lawyer Yu-chan had of the case regarding drug trial. It looks like he may have found a connection to Babel and the illegal drug trade. However, can he really convince Yu-chan of the seriousness of the situation? The man is dead set on believing that the best course of action would be to deal with it ethically. Will he be put in danger as a result?
Meanwhile, we also wonder who the man in the ice hockey suit was. He was completely padded up when he had hit one of his top employees -- the Chairman of Babel with the hockey stick. Main rapper of the South Korean boy group 2PM, TaecYeon (Jang Joon-Woo), plays a junior lawyer at Wusang along with Yu-chan's daughter may seem like a harmless sidekick initially but he definitely is hiding something and that has us wondering if he could be the real boss at Babel.
'Vincenzo' airs every Saturday and Sunday on tvN at 9 pm KST and can be streamed on Netflix.