Vanessa Hudgens slammed for saying coronavirus deaths 'inevitable' and calling social distancing 'bull***t' Vanessa Hudgens has been slammed by fans for making insensitive remarks about the coronavirus pandemic on her social media.
The 'High School Musical' actress initially went live on Instagram to do a make-up tutorial on March 16 but went off topic when a viewer suggested that the quarantine period could extend until July, to which she replied, "Um, yeah, 'til July sounds like a bunch of bull***t. I'm sorry."
Her 38.4 million followers might as well have been stunned, for her remarks came off as insensitive and ignorant. Talking about the spread of the disease and the social distancing that it has called for in the US, she said, "It's a virus, I get it. Like, I respect it. But at the same time, like, even if everybody gets it, like, yeah, people are gonna die, which is terrible but, like, inevitable?"
Hudgen's comments have wreaked havoc in the Twitterverse. Her fans and followers were both shocked and enraged with her opinion on the deadly virus.
"People like Vanessa Hudgens represent the psychopath generation that we see in Paris n London still crowding the public places. Because they've heard about #COVID19 being less fatal for their age and becoming carriers for old and very young," said one Twitter user.
A second tweeted, "Congratulations. You successfully used the fear, pain and suffering of millions of people to get a little attention. That's what you'll be remembered for. Happy now? #sociopath."
"Is #VanessaHudgens ok? She has been acting rather erratically. I mean, this #CoronavirusOutbreak has most of us acting a little spacey, but she seems...unwell," a third user stated.
Journalist Yashar Ali also criticized her in a tweet that said, "What a horrible and heartless message for you to share with the younger people who look up to you."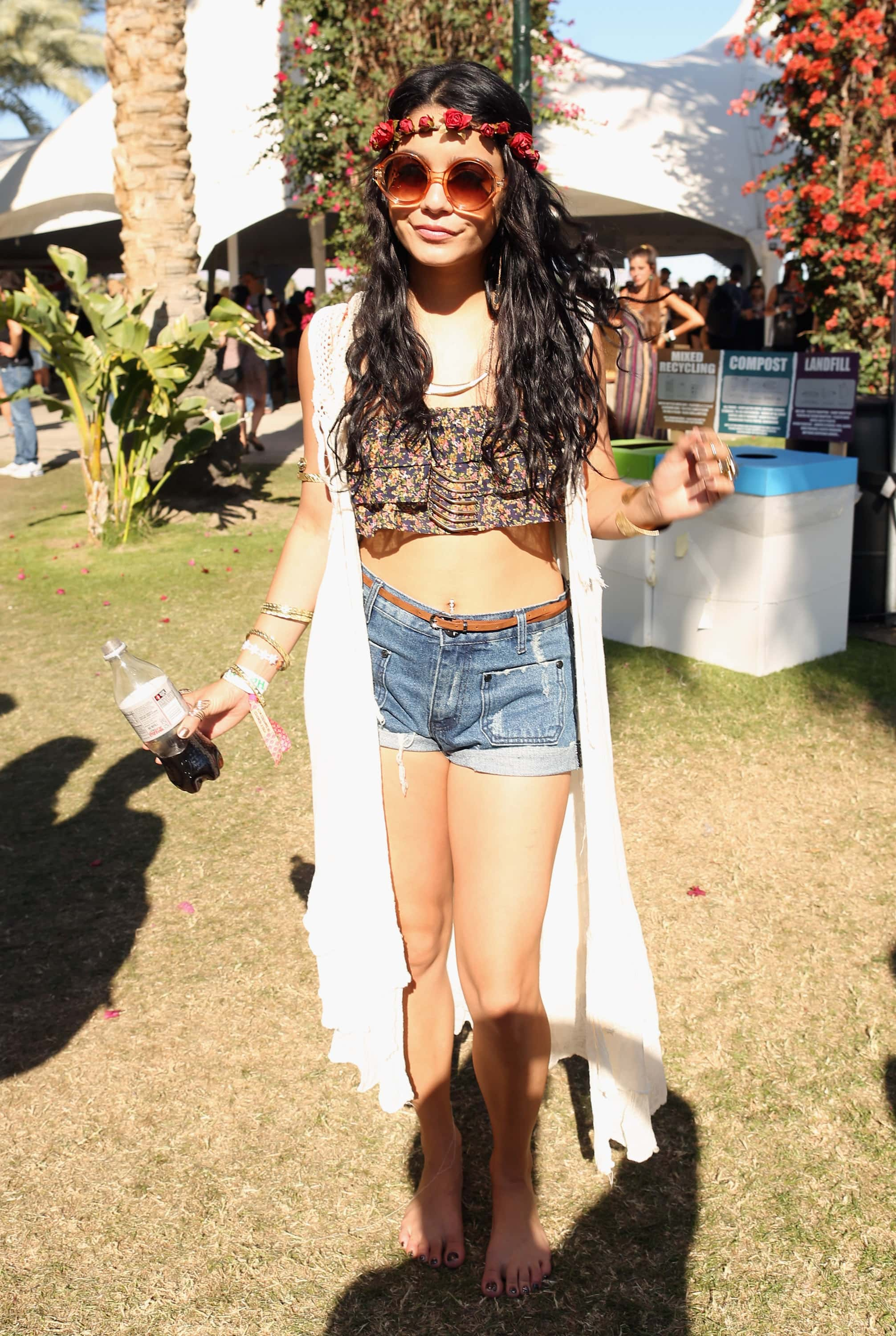 Many others are poking fun at her appearance at Coachella Valley Music Festival every year. They think the festival being canceled may have upset her and caused a mental breakdown.
"Vanessa Hudgens is big mad she can't do her annual photoshoot at Coachella then go into hiding for the rest of the year," one user tweeted. Another said, "Coachella is the only way Vanessa Hudgens could stay relevant, hence why she's in the middle of her own little crisis."
"What type of drugs you on @VanessaHudgens? You can't tell me you are that mad about Coachella being canceled that you're saying who cares about a VIRUS during the time of a PANDEMIC and that it's inevitable for everyone to die anyways so who cares if everyone gets it? Seek help now," a third user quipped.
Following her controversial remarks, Hudgens, in another Instagram video issued a public apology for her inconsiderate and apathetic comments.
"So yesterday I did an Instagram Live, and I realized today that some of my comments are being taken out of context," she said. "It's a crazy time. It's a crazy, crazy time. And I am at home and in lockdown. And that's what I hope you guys are doing, too, in full quarantine and staying safe and sane. I don't take this situation lightly by any means. I am home. So stay inside, y'all."
She also took to her Twitter handle to post an apologetic statement where she said she was "so sorry for the way I have offended anyone and everyone". The post read: "I realize my words were insensitive and not at all appropriate for the situation our country and the world are in right now," adding it has been a "huge" wake-up call about the significance her words have. "I'm sending safe wishes to everyone to stay safe and healthy during this crazy time," she added.
On March 15, the Centres for Disease Control and Prevention advised the ban of gatherings involving 50 or more people in the US for the next eight weeks. Public places like theatres, fitness clubs, restaurants and bars have been closed to moderate the spread of COVID-19.
As of March 17, there are 6,518 confirmed cases of the virus with 108 fatalities in the US.