'Vanderpump Rules' Season 9: Release date, spoilers and all about Bravo reality show Bravo's hit reality show is back with another season and fans can't wait to see the drama unfold! 'Vanderpump Rules' is set to return for Season 9 and things are heating up fast as the cast faces various confrontations in their lives.
The 'RHOBH' spin-off is a fan favorite and never fails to entertain with its conflict, friendship, and scandal. This particular group is quite extra with their antics entertaining fans for years. The new season of ' Vanderpump Rules' is returning with quite a few changes and we can't wait to see what goes down as tensions escalate. Here's everything you need to know about the upcoming season of Bravo's famous reality series.
RELATED ARTICLES
Lisa Vanderpump sued for not paying her restaurant staff, lawsuit claims reality star 'manipulated time cards'
'Overserved with Lisa Vanderpump' Full Cast List: Meet Iggy Azalea, Vivica A Fox and rest of the cast of E! show
Release date
Season 9 of 'Vanderpump Rules' premieres on Tuesday, September 28, 2021, at 9/8c.
How to watch
'Vanderpump Rules' Season 9 will stream on Bravo. You can watch previous seasons on Hulu and Amazon Prime Video.
Plot
'Vanderpump Rules' is an American reality television series airing on Bravo and is a spin-off of 'The Real Housewives of Beverly Hills'. The series features 'RHOBH' cast member Lisa Vanderpump in the title role and her staff at Vanderpump's West Hollywood, California Source restaurant SUR as they work on building their futures and the drama that occurs between them.
Spoilers
Lisa Vanderpump spent the pandemic trying to keep her businesses afloat. With her restaurants finally reopening, she continues to serve as a mentor and mother figure to many of her employees. Tom Sandoval and Tom Schwartz have spent the last year coming up with the concept for their own bar, a "future retro" lounge in hip Franklin Village. Katie is hoping to take a more active role in the bar's day-to-day operations after her attempts to give Sandoval tough love backfire.
Scheana finds herself struggling with her body image after giving birth and Brock reveals a startling truth about his past. Ariana learns the importance of voicing her opinions with conviction, which makes for an explosive encounter when she confronts Lala Kent about being a disloyal friend. Sobriety hasn't cured all of James' demons and when he continues to struggle with controlling his emotions, the group worries that Raquel's marriage may turn into a nightmare. Charlie puts her modeling skills to the test to help raise money for a friend's botched plastic surgery.
Cast
Lisa Vanderpump
Lisa Vanderpump is a British restaurateur, designer, television personality, author, actress, and humanitarian. She is known for her appearances on Bravo's 'The Real Housewives of Beverly Hills', 'Vanderpump Rules', and Peacock's 'Vanderpump Dogs'. Vanderpump and her husband, Ken Todd, own 36 restaurants, bars, and clubs in London and Los Angeles.
Tom Schwartz
Tom Schwartz is an American actor, former model, and social media personality. Before gaining fame he worked as a bartender to support himself. He was cast in Season 3 of the American reality television series 'Vanderpump Rules' as Kate's husband. He is best known for 'Vanderpump Rules', 'Basically Stassi' and 'Migz Across America: Episode I - The Idea'.
Tom Sandoval
Tom Sandoval is an actor and social media personality. He is best known for his appearance in 'Alien Presence in 2009', 'The Pit' and the Pendulum' in 2009, and 'Behind Your Eyes' in 2011. He currently stars in the reality show 'Vanderpump Rules'.
Katie Maloney-Schwartz
Katie Maloney- Schwartz is a celebrity reality star. She joined tv shows named 'Vanderpump Rules', 'Harper's Globe' and 'Vanderpumped'. She is also part of the Bachelor Nation and is married to Tom Shwartz.
Ariana Madix
Ariana Madix is an American actress, television personality, model, and author. Early in her career, she was frequently cast in videos for the comedy website 'CollegeHumor'. She is currently a cast member of the Bravo reality television series 'Vanderpump Rules'.
Scheana Shay
Scheana Marie Shay is an American television personality, actress, podcast host, and singer. Beginning her acting career with guest appearances on television shows 'Greek', 'Jonas', 'Victorious' and '90210'. She is now known for currently starring in the reality television series 'Vanderpump Rules'.
Lala Kent
Lala Kent, born as Lauryn Kent, is an American reality star and businesswoman, best known for Bravo's 'Vanderpump Rules'. She was cast for the lead role in the Lionsgate horror film 'The Row and in Vault', a new heist film. She has also appeared in films like 'Dudes & Dragons', 'Pitching Love' and 'Catching Faith', 'One Shot', and 'The Mentor'.
Charli Burnett
Charli Burnett is an actress and reality star. Another name in the entertainment biz, she is a hopeful entertainer and model. She currently is a part of Bravo's hit reality series 'Vanderpump Rules'.
James Kennedy
James Kennedy is a DJ, music producer, and reality personality. Kennedy is known for his work on 'Vanderpump Rules ', 'Overserved with Lisa Vanderpump' and 'Vanderpumped'.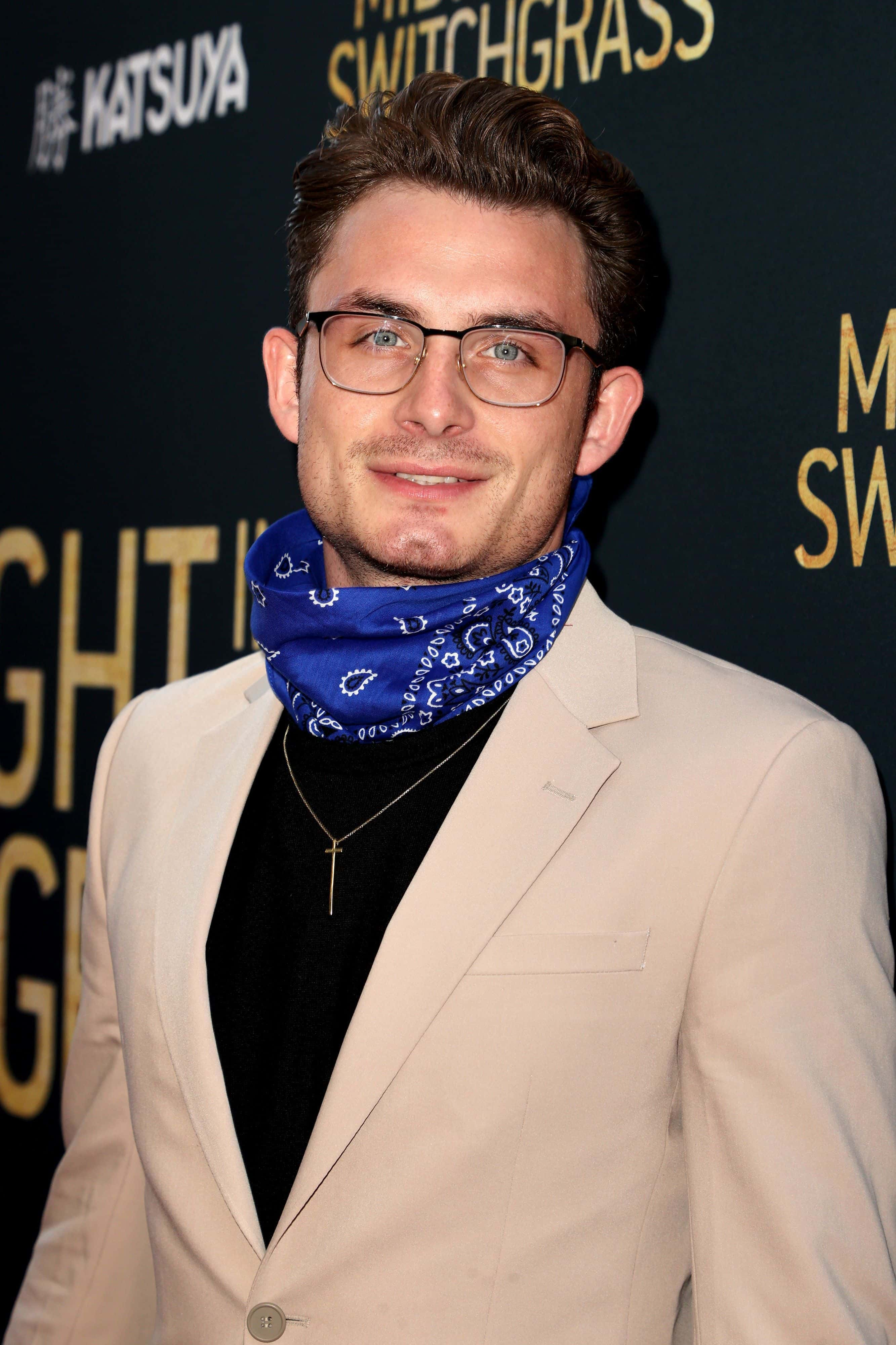 Raquel Leviss
Raquel Leviss is celebrated as an American model and tv actor. She is also popular as the winner of Miss Sonoma Country. Raquel was also a participant in the beauty pageant Miss California. She is also known as the girlfriend of James Kennedy, who is a famous DJ and currently stars in 'Vanderpump Rules'.
Brock Davies
Brock Davies is a well-known Australian sportsperson, fitness trainer, reality personality, pro rugby player, and entrepreneur. He is the partner of Scheanna Shay and will be joining the cast of 'Vanderpump Rules' for Season 9.
Creator
The show was created by Alex Baskin, Douglas Ross, and Lisa Vanderpump with them also serving as executive producers with Alex Baskin, Bill Langworthy, Greg Stewart, Natalie Neurauter, Jen McClure-Metz, and Ken Todd.
Trailer
If you like this, you'll love this
' Real Housewives of Beverly Hills'
'Vanderpump Rules: Jax And Brittany Take Kentucky'
'The Bachelor'
'Jersey Shore'
'Summer House'