'Undercover Boss' Season 11: Are these Vitamin Shoppe employees still working there? 'Undercover Boss' was a revelation when it came out and even if the CBS reality show is in its 11th season, it still manages to entertain us whenever a CEO goes incognito to see what's happening in her organization. In the latest episode, we see the CEO of The Vitamin Shoppe, Sharon M. Leite, going undercover to see if her employees are happy with what's happening around her.
In the previous episodes, we saw co-founders of 'College Hunks' appear on the show and then, the CEO of the Fremont Street Experience also made an appearance on the reality show. So, it was time for Sharon to know what was happening in her organization.
RELATED ARTICLES
'Undercover Boss' Season 11: Where are the College Hunks employees now?
Who is Sharon M Leite? CEO of The Vitamin Shoppe goes incognito on 'Undercover Boss'
So, she goes incog and takes the name of Marie to take a look at the shops at different locations. So, she visited one of the shops in Richmond, Virginia, and met Glo who helped her in getting to know the products they have and how they treat their customers. Glo is loved by everyone and knows the inside-out of the store. She helps the customers in everything and has sacrificed a lot for her job.

Her nephew has a terminal disease and she couldn't see her for almost a year due to work and the Covid-19 pandemic.
On the other hand, Sharon also met Suzanne who was working in one of the big stores and warehouses in Virginia. Although she had a hard time getting to know where things were, Suzanne helped her a lot. She also discussed her past with Sharon and revealed that she lost her daughter. However, things changed when she met Tracy. Everything was going smoothly until Tracy, one of her employees, told her that they use bogus BOPIS to book the order and then do a transaction. However, they will cancel the order because the things are not on the shelves.

In the end, they met the real Sharon Leite and everything changed after that. So, are these employees still working at The Vitamin Shoppe? Let's take a look.
Glo finally gets the off she deserved
Glo told Sharon that she hasn't taken off for the last one and a half years and couldn't see her nephew. She has a good knowledge of products so Sharon announced that her organization will be coming out with the Product Education Program and wants her to be the honorary member of that program. Glo will receive $5,000 for this work and she also got three weeks off to be with her family. No payment will be deducted.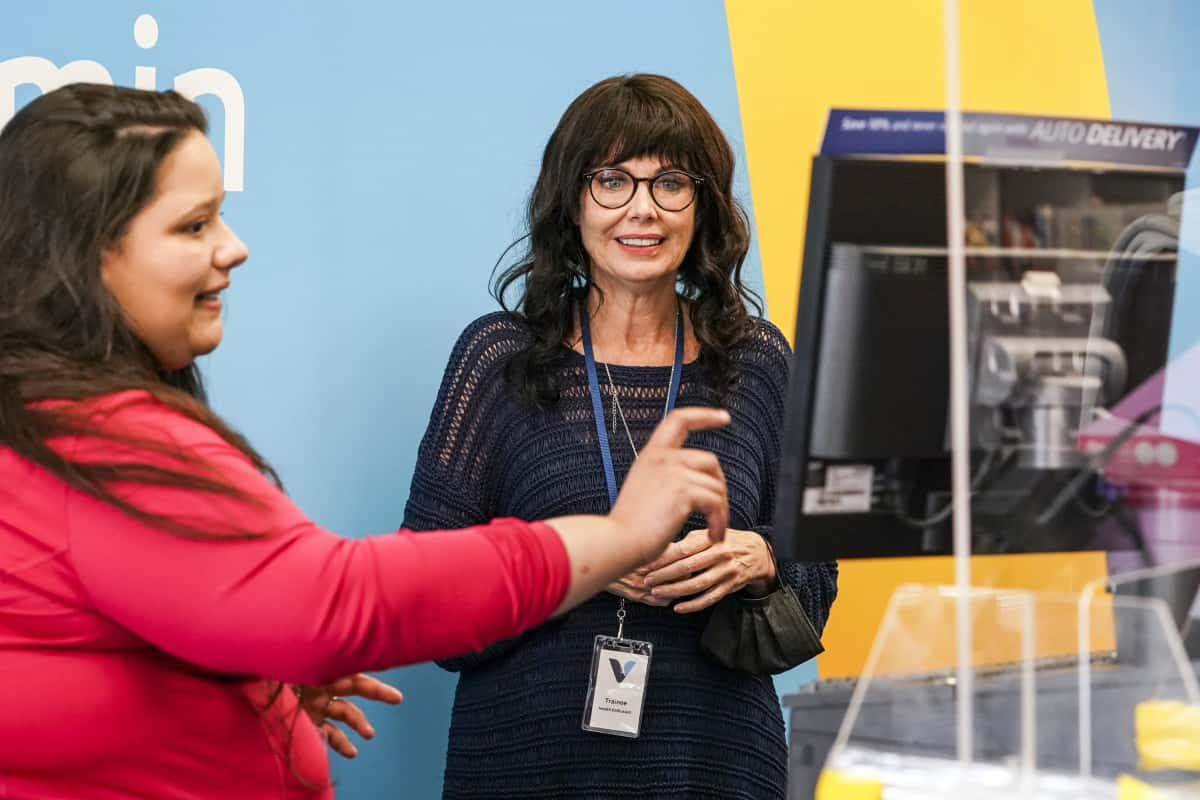 She is still working with The Vitamin Shoppe in Virginia.
Suzanne becomes the new Process Manager
Suzanne was one of the hardest working employees at The Vitamin Shoppe and the way she handled the situation when the system went down was something that Sharon loved the most. As a result, Sharon announced that the company will bring in new mobile checkout systems which will make things easier.

Sharon also told her that her knowledge about the products makes her one of the biggest assets. So, she offered her the job of Process Manager that will increase her pay and make her life better. Also, the company rented out a flat for her so that she could have her own place to live in. In the end, she made a donation of $10,000 to the American Heart Foundation in Suzanne's daughter's name to help people.
Suzanne is now working with The Vitamin Shoppe as the Process Manager.
Tracy gets a second chance
Sharon was not happy when she got to know that Tracy, one of the managers of the stores in Virginia, was using bogus BOPIS to create fake orders from her own credit card because there was a shortage in supply of some products. However, she got to know that he had to do this because of the supply chain. So, when she met him at the end, she decided to put $1.5 million to set up a system where the supply chain gets more effective and things reach the stores fast.

During their meeting, he also told Sharon that he is part-time here and working two jobs so that he can take care of his family. His wife lost her job recently due to an accident, so he is the sole provider for the family. Sharon announced that she would like to him as a full-time employee and give him a raise of $20,000. He accepted the offer and continues to work with The Vitamin Shoppe.
'Undercover Boss' Season 11 returns to CBS with a new episode every Friday at 8 pm EST.
Share this article:
undercover boss season 11 are these vitamin shoppe employees still working there cbs reality show