Reality TV stars who have had plastic surgery: From Kim Zolciak and Farrah Abraham to Melissa Gorga
Interestingly, most of these actresses have been open about their tryst with surgical enhancements Kim Zolciak, Farrah Abraham, Melissa Gorga (Getty Images)
Plastic surgeries and reality television stars are a match made in Hollywood heaven. Almost every other star that you've loved and grown attached to seems to have gone under the knife. We've watched our favorite reality stars and their personal lives unfold before our eyes, and as avid viewers, we're also privy to any cosmetic enhancements they might have made over the years.
Let's take a look at five actress who aren't afraid to spill the beans on their enhancements.
Vicki Gunvalson
'Real Housewives' star Vicki has sworn against plastic surgeries but not before she got multiple procedures done since 2012. She has gotten a cartilage reconstruction on her nose, a chin implant, and fat injections in her cheeks. Vicki may have undergone tiny changes here and there but she seriously dropped the idea of getting any more tweaks to her face and body a few years ago. "I don't anticipate any more plastic surgeries, but if something needs to be tweaked, I'm gonna get something tweaked," Vicki said during one of the seasons of 'Real Housewives of Orange County.' "I don't have to get permission from my kids. It's my body, last time I checked. I'm gonna do whatever the hell I want to it," the TV star added.
Melissa Gorga
Her face has changed drastically each time she decided to reconstruct her nose. After denying surgery claims for years, Melissa finally came clean about it in 2016. She said that the nose job was the worst-kept secret. She pointed out that a few things are private to her and she wanted to keep it that way. However, experts were not convinced that that was all she got done. Dr. Andrew Miller, in a chat with Life & Style Magazine, said that she may have opted for botox. "Aside from her rhinoplasty, she may have had some Botox in the forehead to keep the lines away and some fillers under the eyes to keep that area smooth," he had added.
Kim Zolciak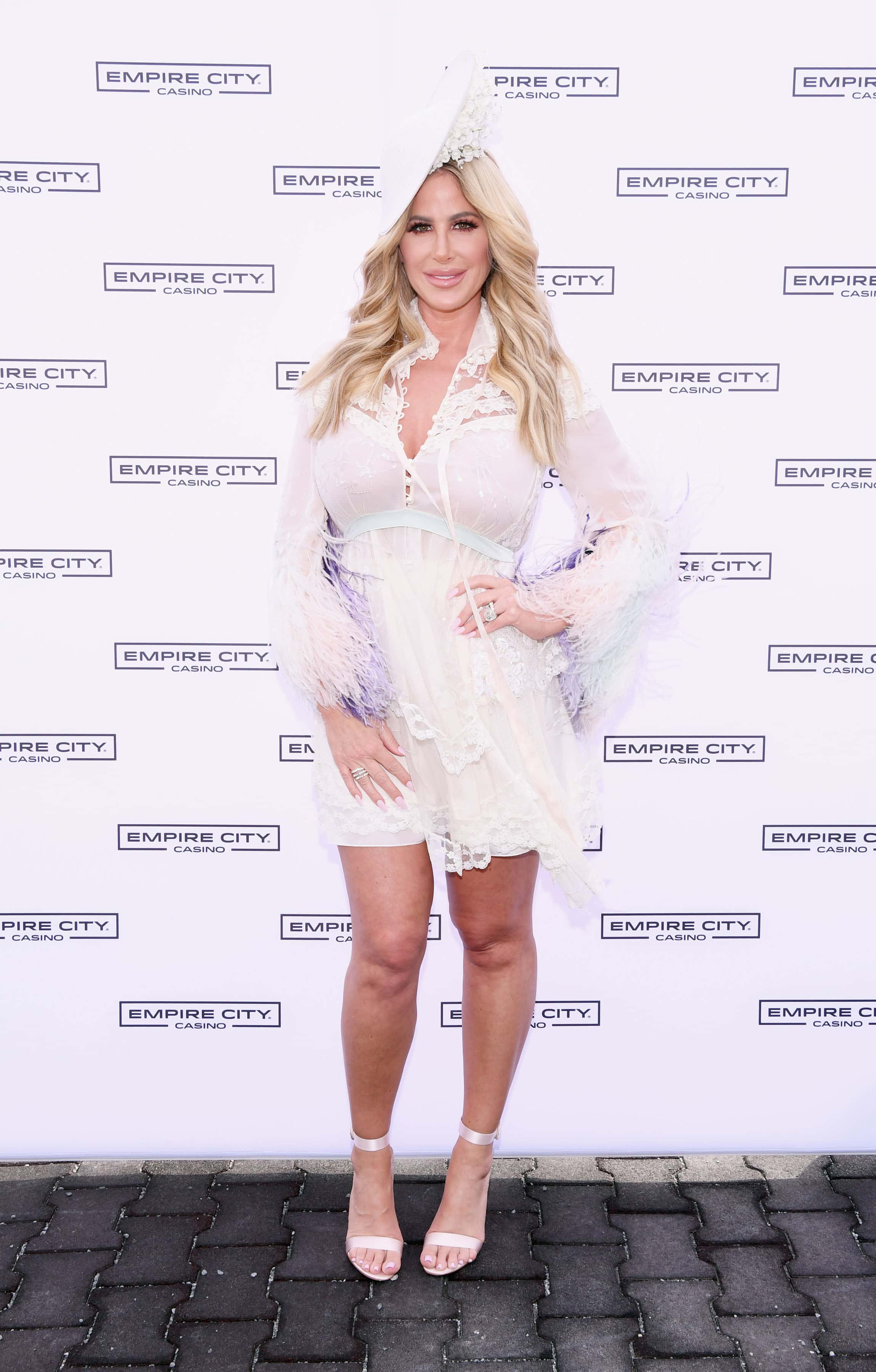 Surgical enhancements have become a part of Kim's identity now. She is mother to six children, two of whom are teenagers, and the way she looks is proof enough that she may have had some help. Over the years, she has undergone breast augmentation, face reconstruction, tummy tuck, nose and lip jobs. It's an exhaustive list. But Kim is not apologetic about it.
"I will always nip and tuck if I feel the need to do so, but I'm open about it. I don't care. You only go around one time, and I especially understand that. And life is very short, so there's no reason for me to lie," Kim told EOnline a few years ago.
NeNe Leakes
This 'Real Housewives' star has been open about her surgeries as well. While chatting with Andy Cohen on 'Watch What Happens Live,' she said that her first nose job was in 2010, which was followed by another one in 2016. The first one was backed by a medical reason, and for the other she had her cartilage moved around a little.
"My cartilage was growing in my nose, and my tip was touching the top of my lip," she explained to Andy Cohen and added: "But I didn't get a full rhinoplasty the first time."
Farrah Abraham
'Teen Mom' star Farah Abraham wasn't what she looks like now. When she first appeared on the show, the TV star was missing her implants and lip jobs. Over the years, she had multiple nose jobs, chin implants, and a lip job. Farrah also was a part of E! show 'Botched.' Additionally, she has had three breast augmentations.