'The True Adventures of Wolfboy' Review: Touching tale of misfits sees Jaeden Martell beat devilish John Turturro Spoilers for 'The True Adventures of Wolfboy'
Misfits often make for great heroes in fairy tales. They face tribulations. They run. They go on great journeys. And then they find their courage. They defeat the demons. They return home a victor, a hero. But misfits in real life have it harder. Always.
It is difficult to characterize 'The True Adventures of Wolfboy'. It's a fairy tale (of sorts). It's a coming-of-age story. It's a great adventure. It's a tragicomedy. It's the story of a bunch of misfits, cast away by society and its many constructs — physical appearance, gender, class, disabilities. And it's a good story.
Paul (Jaeden Martell) is a lonely 13-year-old boy, living with his father Denny (Chris Messina). He is lonely because his mother abandoned him when he was young. He is lonely because he has no friends. He is lonely because people think he is a freak. He suffers from hypertrichosis, a medical disorder that causes excessive hair growth. He gets bullied. He gets teased. He's called "dog boy", "furball" and even "Hairy Potter".
On his thirteenth birthday, he receives a gift that appears to be from his mother. It's a map telling him to find her, should he want to meet. So Paul runs, and thus begins the adventures of the eponymous Wolfboy. And on this adventure, he meets some really good people, but he also meets a bad man.
Enter Mr Silk, played by the incomparable John Turturro. Mr Silk is the owner of a circus and he is a melodramatic, devilish villain worthy of a Tim Burton film. He finds Paul and employs him to be a freak on his freakshow. But when he refuses to pay him, Paul burns his carnival down and makes a run.
From there on, he meets two lovely people. One is a trans girl Aristiana (Sophie Giannamore), who is the metaphorical mermaid. She sings like an angel, she claims to breathe underwater, and with her mermaid singing, she lures Paul in. And in her company, Paul meets Rose (Eve Hewson), an impetuous homeless woman with an eye-patch. And together, the three go on a robbing spree. Nothing terrible, of course. They just rob cakes, fireworks, beer and snacks (and some money) so that they can celebrate Paul's thirteenth birthday.
Tragedy strikes when Paul finally reaches the address his mother had supposedly sent him. It wasn't really a letter from his mother. Rather, it was a cruel prank played by one of his bullies. The address leads to an animal shelter full of dogs. A broken Paul, at that moment, is caught up with by Mr Silk, who has eerily been retracing his steps. But thankfully, before he can inflict harm, the cops arrive. The final act of the film, where Paul finally meets his mother (Chloë Sevigny) and discovers that her father (Stephen McKinley Henderson) too suffered the same affliction, falls slightly flat in what is otherwise a fantastic journey.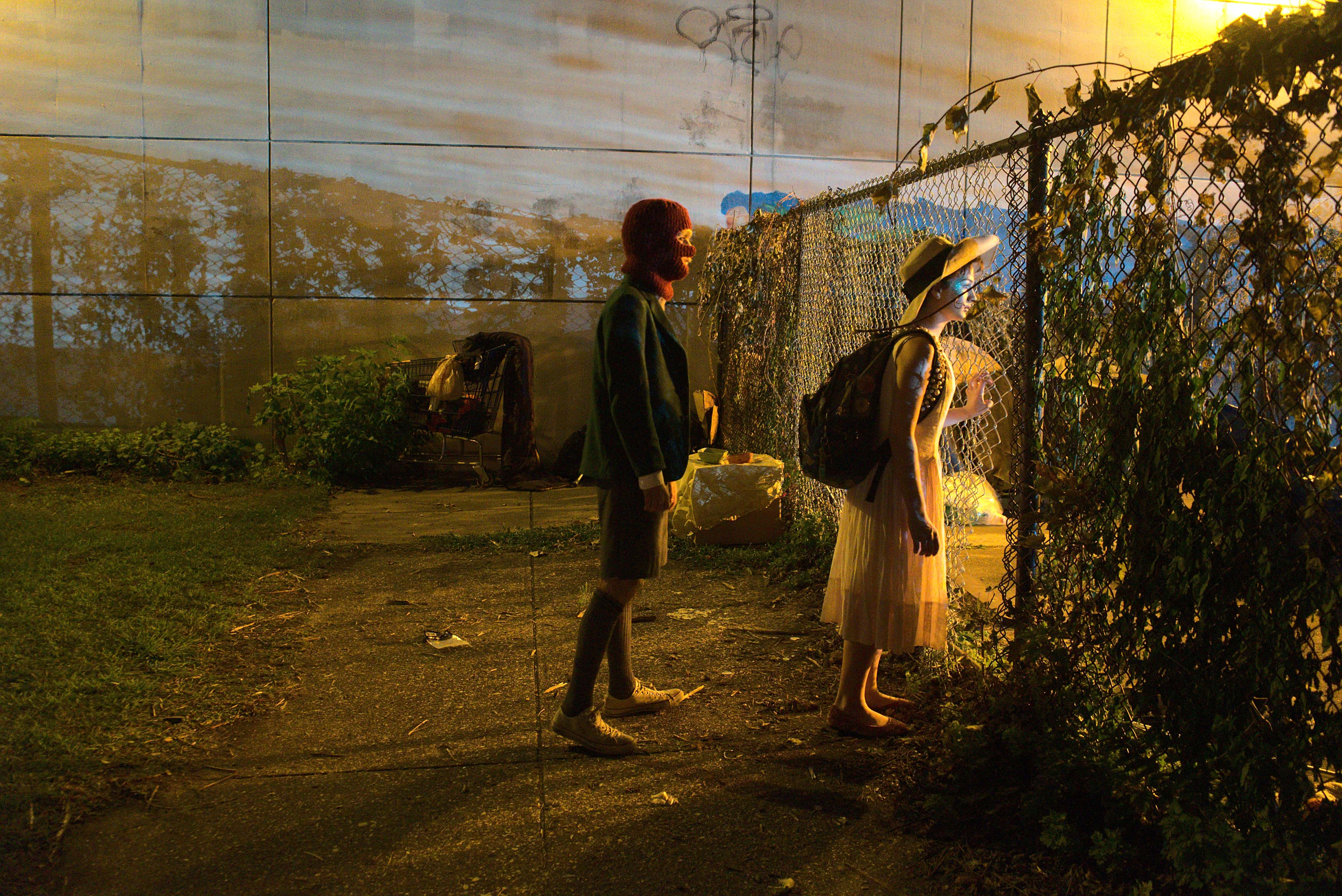 Martell, Hewson and Giannamore all provide powerful performances. Each of them plays an outcast and each manages to bring life to the quirks and battles of those characters.
On the whole, the film, directed by Martin Krejčí and written by Olivia Dufault, feels almost like a Sigur Rós song. It's a heartbreaking tale (with a happy-ish ending) full of fantastical things and unusual characters. The film can be characterized as a little too gooey, but somehow, it works perfectly for the story it tells. It's uncharacteristically mature. It's disarmingly poignant and it doesn't sugarcoat.
'The True Adventures of Wolfboy' is available on-demand and in select theaters.