'The Man Who Fell to Earth' Episode 5: Faraday gets one step closer to saving the two planets
Episode 5 has Faraday wondering about the missing piece in the puzzle, until he is reminded of his purpose by, well, himself A still from 'The Man Who Fell to Earth' (Showtime)
'The Man Who Fell to Earth' came with a perplexing plot. We are now through four episodes of the Showtime series and the story has unraveled quite a few good twists and given us a peek into the funny sides of the characters.
The series uncovers the dark and mysterious worlds outside planet earth and gives us a thrilling glance into the possibilities of alien existence. Faraday and Justin have managed to bring the mission to Origens so far. What do you think will happen next?
READ MORE

'The Man Who Fell to Earth': 5 things about Showtime sci-fi drama starring Chiwetel Ejiofor
'The Man Who Fell To Earth' Episode 2: Faraday moves mountains to save his planet
Episode five starts with Faraday remembering how he departed from his family before being sent to earth. The scene quickly moves back to London where Faraday and Justin Falls are having an argument about Justin involving her family as it's vital to the mission. Justin disagrees with him and packs to head out and meet with her family.
Faraday heads to Origen. He asks the team to show him Newton's original designs and that leads him to a research lab. He's reminded of Newton's words about wanting to steal the company back. He instantly gets working with the team to build what Thomas Newton had planned in the 1980s. While Faraday is working on his mission, Justin goes back home to visit her daughter and dad.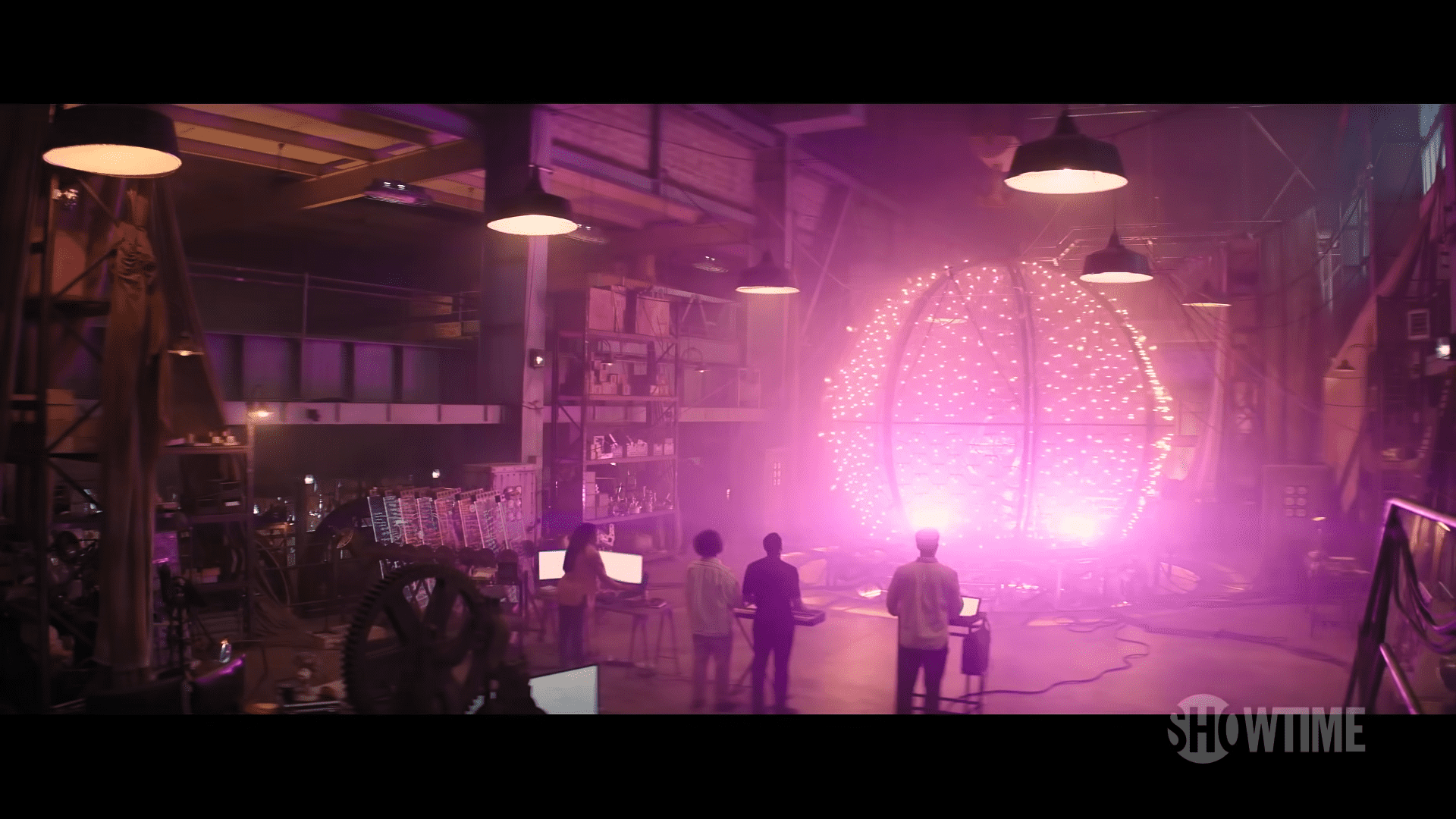 With Faraday's assistance, the team at Origen manages to build a cage to shield from electromagnetic fields. However, Faraday isn't satisfied with the result and thinks there's a missing piece in the puzzle. He then encounters Watt, one of the few that worked for Thomas Newtown in Kentucky. She reminds him of his purpose.
Meanwhile, Justin's family moves to London and settles in while she starts as a project manager in the research lab. CIA bugs Justin's home and Origen's office to find out more about the mission in the works. Meanwhile, Faraday hangs out with Watt to figure out what's keeping him from building the machine. Once he realizes Watt was but a figment of his imagination, and he just spent his whole evening talking to himself, he arrives at a solution with her help.
Later, he visits Justin. She tells him she knows how to get an alternative to the fuel they are in short of and tries to solve the equation to find it. The episode ends with a puzzle that is almost solved but has one final piece to be put in place.
Catch the show exclusively on Showtime.