PAYBACK'S A POTUS: Trump hints at raids on Hillary Clinton and Barack Obama as 'revenge for Mar-a-Lago' PALM BEACH, FLORIDA: Former President Donald Trump indicated he plans to capitalize on the FBI's Mar-a-Lago raid. The FBI waded into uncharted territory when it executed a search warrant at Trump's Mar-a-Lago club and personal residence in Palm Beach, Florida. He shared an op-ed that predicted Republicans could retaliate by using law enforcement to go against Democrats Hillary Clinton and Barack Obama. Trump shared, without comment, an opinion by loyalist and conservative columnist Kimberly Strassel in the Wall Street Journal, whose work he has often promoted in the past. The writer describes a "boomerang history of government powers unleashed," observing that Republicans used a statute of post-Watergate independent counsel to go after President Bill Clinton in a warning to the party that currently has unified control of the government.
The op-ed read, "He would be even more unrestrained as the 47th president than he was as the 45th," as Trump shared the column referring to 'payback' in upcoming investigations if Republicans come to power. Strassel argues that the Trump probe, which she brands as political and violating standards for "sensitive" investigations close to an election, could backfire on the Democrats if Republicans take the lead. She also wrote that the FBI raid could work in Trump's favor, after polls showed a resurgence of potential GOP rivals. She also suggested the future Republican AG may raid the homes of Biden, Obama, Clinton, and James Comey. In an email from his Save America PAC, Trump tweeted the headline of the article: "The Payback for Mar-a-Lago Will Be Brutal."
READ MORE
Liz Cheney compares herself to ABRAHAM LINCOLN after thumping loss to Trump-backed Harriet Hageman
Senate passes BIG climate change bill that cuts drug and energy costs, Internet calls it 'good work'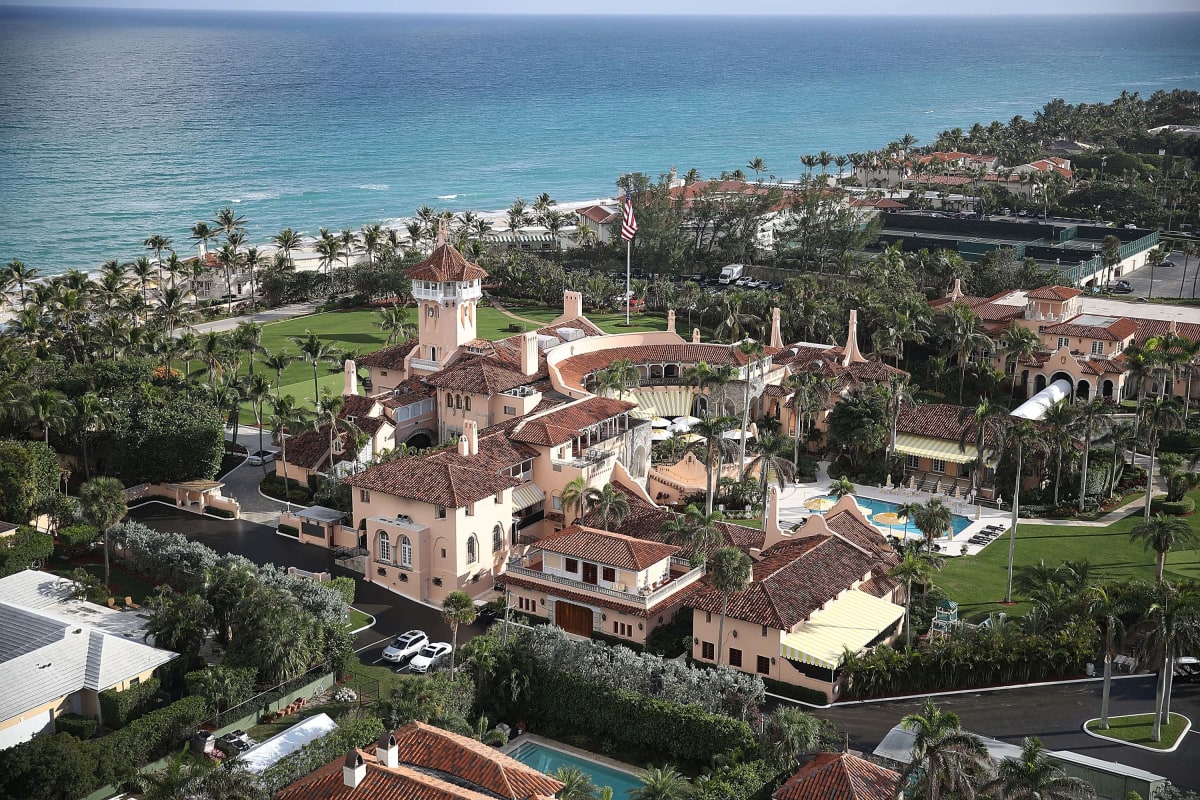 Attorney General Merrick Garland's raid has turned even the highest-ranking political figures into a fair game of prosecution and, according to Strassel, the media's new norm is that the department cannot be questioned as it goes about ensuring "no one is above the law." "Let's see how that goes when a future Republican Department of Justice starts raiding the homes of Joe Biden, Hillary Clinton, Barack Obama, Eric Holder, [former FBI Director] James Comey and [Former CIA Director] John Brennan," she writes.
Strassel also predicts other forms of 'payback,' referencing Trump's first impeachment after asking Ukraine for dirt about Joe and Hunter Biden during the 2016 campaign. She writes, "If anything, an alleged political prosecution of Trump could help him get a second term. Trump and his allies have made clear that they intend to exact revenge on the Justice Department and the FBI."
She also referred to a Hunter Biden probe, which Republicans have already threatened to launch if they take power. "Republicans in the Senate have already released reports on the president's son, but only with minority powers." "The payback period could come even sooner. Democrats have hit a new low with their Ukrainian impeachment circus, and a GOP House next year could well be a reprise. Prepare for a few more select committees perhaps excluding the minority party, as the Democrats actually did with the January, 6, committee to investigate Garland's politicized division or Hunter Biden's finances," Kimberly Strassel wrote in the Wall Street Journal. According to the unsealed warrant, the raid on Mar-a-Lago in search of classified material in Trump's office returned 15 boxes of items.
In the US's 250-year history, no ex-commander-in-chief has ever faced criminal charges. If Trump is charged, convicted, and winds up in prison, however, he might still be able to run for president in 2024. In the past, the socialist candidate Eugene Debs had been convicted of treason under the Espionage Act when he ran for president in 1920 and Lyndon LaRouche, who was convicted of mail fraud in 1988 and imprisoned, ran for president in 1992. If Trump himself becomes a target of the investigation and faces state criminal charges, his only hope for clemency upon conviction would be from a Georgia pardons and parole board. That said, legal scholars told The New York Times that it's unlikely Trump would be blocked from running again even if convicted of a '2071 violation', citing Supreme Court rulings that indicate Congress cannot overrule the Constitution's eligibility criteria for the presidency.
While the FBI's raid indicates that its investigation has entered an aggressive phase, the inquiry could very well wrap without an indictment against Trump. The warrant also indicated that the Justice Department is investigating if Trump violated three federal laws, including the Espionage Act, related to the handling of national security information.
"In a case involving sensitive documents, a high priority for the government is to protect the content from disclosure, which can be difficult when trying a case in open court," Barbara McQuade, the former US attorney for the Eastern, cautioned against assuming that the Mar-a-Lago raid will lead to an indictment and said it's possible the Justice Department only wanted to recover the records Trump had at his Florida property.
"The warrant may have been executed just to get the documents back. It was Trump who made the public announcement about it," she added. In a similar instance, the FBI raided Rudy Giuliani's home and office last year and seized more than a dozen of his electronic devices as part of a criminal investigation into whether he broke foreign lobbying laws. Earlier this month, the feds returned Giuliani's devices to him and reported that he's unlikely to face criminal charges related to his work in Ukraine.
Trump's defense lawyer, Alina Habba, recently appeared to allude to the possibility of him agreeing not to seek office again in exchange for avoiding criminal charges. "I've sat across from him every time he gets frustrated and I say to him, "Mr President, if you would like me to resolve all your litigation, you should announce that you are not running for office, and all of this will stop," Habba said on 'Real America's Voice'. The option has some historical precedent. In 2001, on his last day in office, then President Bill Clinton cut a deal with the Whitewater special prosecutor Robert Ray to give up his license to practice law in his home state of Arkansas for five years. In return, the Whitewater team didn't pursue criminal charges against him for lying under oath about his sexual relationship with the former White House intern Monica Lewinsky.