Who is Emma Means? Meet 'The Blended Bunch' star who won over fans with her explanation of Li-Fraumeni syndrome 'The Blended Bunch' on TLC has left viewers of the show divided over a number of things but most of them were united over one thing. In the recent episode, Erica Shemwell's eldest daughter, Emma Means, 10, went in for an MRI scan to determine if she had any developing cancer cells in her body.
While her elder brother, Landon, 12, was nervous and withdrawn after his scan, Emma was in her chirpiest mood at the toy store while picking out an elephant soft toy. Elephants are her favorite animals and there's a very special reason behind it, which she revealed in the episode and impressed all the viewers. Continue reading below to know more about what she said.
RELATED ARTICLES
How did Erica Shemwell's husband die? 'The Blended Bunch' star worried as 4 of her kids have same deadly disorder
Who is Quinn Kendall? Here's why 'The Blended Bunch' star does not want Erica to adopt Spencer's 4 children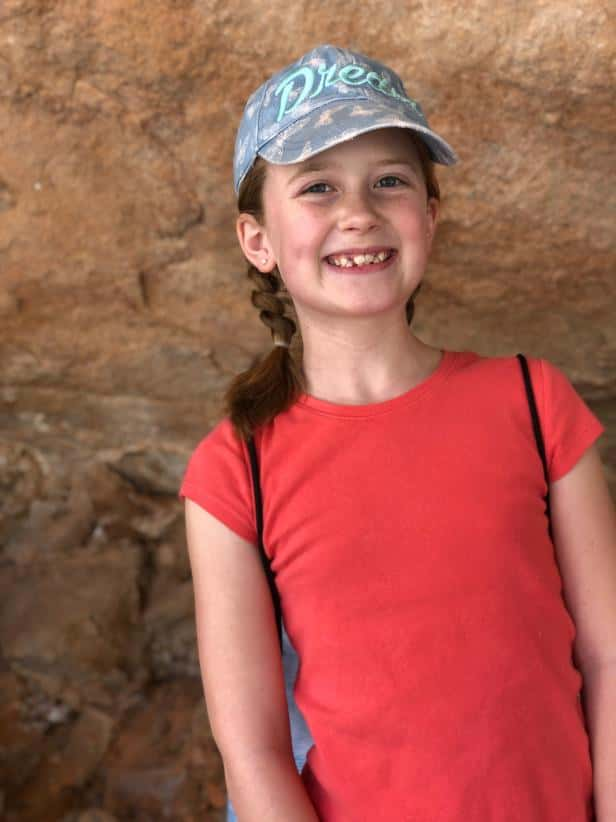 The kids are prone to cancer because of LFS
According to Li-Fraumeni Syndrome Association, LFS is "an inherited familial predisposition to a wide range of certain, often rare, cancers." Erica's late husband Tony Means was diagnosed with brain cancer in the second year of their marriage. His mother, grandfather, uncle, three cousins, an aunt and an uncle all died due to cancer. Erica had seven children with Tony and four of them — Landon, Emma, Sophie, and Caleb — were diagnosed to be LFS positive. This is why the children get annual MRI scans.
Who is Emma Means?
"Emma was born to Erica and Tony in August of 2009. She was seven years old when her dad passed away. You can find Emma baking any chance she gets: cakes, cookies, brownies and cupcakes are her favorites to make and she delivers them to neighbors and friends with cute handwritten notes. Emma enjoys shopping and interior design. She loves school, doing her hair and nails, drawing, decorating her room, playing with friends and siblings, but above all, Emma loves hanging out with the adults. She often is sneaking into her parents' room so she can sit and talk with them, and she takes any chance she gets to playfully tease Spencer," her introduction read on the blended family's official Instagram page.
Erica and Spencer have talked about adopting each other's children in an episode, but for now, Erica's kids go by their biological father's last name. Emma Means is Erica's second-born and from what has been seen of her in the episodes. She is mature for her age and does have a "bossy" element that's dominant in her personality.
Spencer's daughter, the very spunky Harper, is similar to Emma and that could be one of the reasons they don't seem to bond with each other. Emma is like a "mom" in the house and bosses around the rest of her siblings and half-siblings but Tuesday night's (March 30) episode brought her clever side to the fore.
Elephants are studied to find a cure for Li-Fraumeni
Emma is aware of her condition and the fact that she's susceptible to cancer does not scare her. Turns out, she has studied Li-Fraumeni syndrome in detail and hasn't completely given up on her life at all. Instead, she's hopeful that a cure will soon be discovered to treat the disorder that is deemed 'incurable' for now and it's all tied to elephants.
Li-Fraumeni affects people who lack one of the two cancer-fighting genes and elephants have 40 of them, Emma revealed. A couple of viewers watching the show didn't know this information and they took to Twitter to hail her for being so brilliant at her age. "Did everyone know this about elephants or is Emma just a gazillion times smarter than I am? Fascinating!!!" wrote a fan. "As her uncle, I can confirm, Emma is really really smart. Especially for her age haha. #TheBlendedBunch," wrote a user who claims to be related to her. "Even more reason to save the elephants #TheBlendedBunch," wrote a user after hearing Emma's explanation.
---
Did everyone know this about elephants or is Emma just a gazillion times smarter than I am? Fascinating!!! #TheBlendedBunch

— 90daywatcher 😷 (@90daywatcher) March 31, 2021
---
'The Blended Bunch' airs on Tuesday at 9 pm ET on TLC.
Share this article:
the blended bunch who emma means erica shemwell tony daughter elephants cure li fraumeni