Kaylee Goncalves' dad Steve who once slammed cops praises investigators for arresting Bryan Kohberger This article is based on sources and MEAWW cannot verify this information independently
MOSCOW, IDAHO: Steve Goncalves, father of Kaylee Goncalves, one of the victims of Idaho murders, claimed that he had never heard Bryan Kohberger's name, either before or during the investigation. Steve came up with his response soon after Bryan was arrested on Friday, December 30.
According to Daily Mail, Steve said, "No, we had not. That's just completely honest. Everything was kept under the wrap." However, he had previously slammed the investigation team for not bringing out the suspect or stating the motive behind the killing.
RELATED ARTICLES
Bryan Kohberger: Ex-high school classmate says Idaho suspect was 'awkward and quiet' but 'had bad temper'
Idaho murders: Bryan Kohberger carried out shocking online survey to understand 'psychology of criminals'
Further, Kaylee's father added, "The investigation did everything Kaylee Goncalves could to keep this away from the public, to keep the jury untainted, do everything by the book. And I believe they have done an amazing job of that." The father also claimed, "It was important for us to have this person of interest in custody, so they weren't possibly in that audience because we made it open. And we knew, if we made ourselves vulnerable like that, we didn't want somebody to be taking advantage of that and feeding off that. Or we definitely don't want to feed somebody who's a predator to our environment," reported Fox News. Meanwhile, a memorial service for Madison Mogen and Kaylee called 'Celebration of Life' happened on Friday, December 30.
"I want to commend those police officers in everything that they have done, because it has been very difficult to work with all the media, especially me being so vocal. I think it's gotten better. And I really appreciate that they have made some adjustments for our family. And we have noticed those things," he added.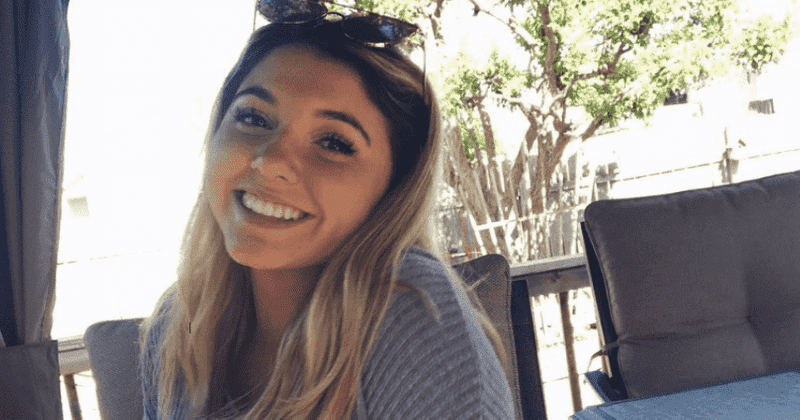 Previously, Steve had criticized the investigation team at different junctures of the investigation. In a previous interview, he had said, "They [Law Enforcement] put certain people between you and the officers that are making things happen and those people are like lawyers and they don't wanna say anything and they don't have the guts to come up and be Alpha and be like leaders and say 'Hey we might say something wrong. We are gonna take that hit.'"
He also claimed, "The officers they look me straight in their eyes lead to detective look me in his eyes. I have no doubt he is working as hard as he can. But, somebody isn't communicating. There's nothing being released. It seems like they are trying to suppress the story. We wanted to put rewards out, but they are like don't do that. Yeah, I get it your town doesn't want to have reward posters posted all over when you come and you do your rush. You are not going to get a lot of students if they see those things. But this community is not going to heal until this guy's pulled off the street. It ain't gonna happen, think it through, it's not gonna happen. He has to be off the streets. We are all working for the same thing."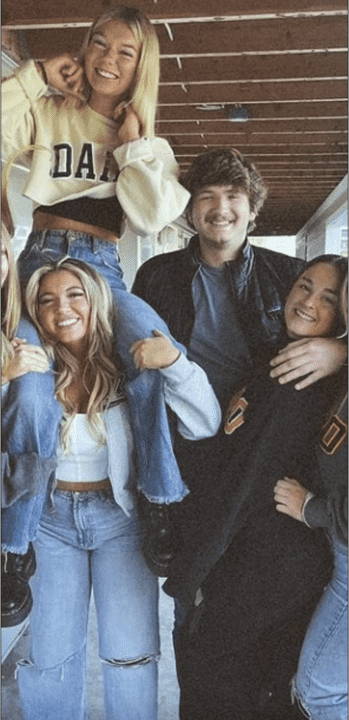 Steve also added, "They've messed up a million times. But I don't get to say that because what experience does Steve have? He doesn't know. He's just a dad who woke up one day and had his life turned upside down," reported Fox News. Similarly, Kaylee Goncalves' grandmother Cheryl Goncalves also said to New York Post, "Of course we're relieved. This is what we wanted. We wanted him caught, and now we want justice."
Meanwhile, Xana Kernodle's mother, Cara Northington, said, "It's been a nightmare. This whole thing has been a nightmare, literally," she said. "But I feel like a huge weight has been lifted off my shoulders. A lot of the grief was not knowing who this was, knowing that whoever was responsible for that is still out there," she said. "So yeah, this definitely takes much of the grief we were experiencing off our shoulders. It's unreal. I'm thankful to everybody for finding this creep," reported NBC.
Disclaimer : This is based on sources and we have been unable to verify this information independently.