Lorraine Toussaint, Dean Norris, and Gil Bellows join 'Scary Stories to Tell in the Dark' cast
Inspired by one of the most terrifying book series of all time, 'Scary Stories to Tell in the Dark' follows a group of teens who must solve a mystery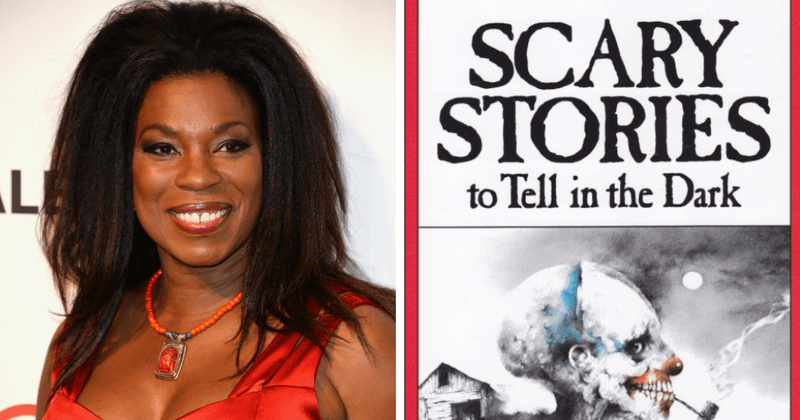 CBS Films and eOne has announced that Dean Norris ('Breaking Bad', 'The Big Bang Theory'), Gil Bellows ('Patriot', 'Jett') and Lorraine Toussaint ('Into The Badlands', 'Selma', 'Orange Is The New Black') will be joining the cast of 'Scary Stories to Tell in the Dark', a feature adaptation of Alvin Schwartz's young adult novel series. 
Inspired by one of the most terrifying book series of all time, 'Scary Stories to Tell in the Dark' follows a group of teens who must solve the mystery surrounding a wave of spectacularly horrific deaths in their small town.   
André Øvredal, the film's director, commented that "Lorraine, Gil, and Dean are exceptionally talented actors who also happen to be game for all the creepy madness that this film entails. We are thrilled to have them aboard our macabre little train."
Kevin Hageman and Dan Hageman ('LEGO Movie', 'Trollhunters: Tales of Arcadia') co-wrote the screenplay with Academy Award winner Guillermo del Toro and Patrick Melton & Marcus Dunstan. The film is being produced by Guillermo del Toro as well as Sean Daniel and Jason Brown of Hivemind along with Academy Award winner J Miles Dale and Elizabeth Grave.
Apart from the new additions, the cast includes Zoe Colletti ('Annie', 'Wildlife', 'Skin'), Michael Garza ('Wayward Pines', 'The Hunger Games: Mockingjay – Part 1'), Austin Abrams ('Brad's Status', 'The Americans'), Gabriel Rush ('Moonrise Kingdom', 'The Grand Budapest Hotel'), Austin Zajur ('Fist Fight', 'Kidding') and Natalie Ganzhorn ('Make it Pop', 'Wet Bum').
The movie is currently in production. Mark Ross and Alex Ginno are overseeing the project for CBS Films which will distribute the film in the US as part of their ongoing partnership with global content leader Lionsgate.
'Scary Stories to Tell in the Dark' will use the trilogy of horror story collections by Schwartz – 1981's 'Scary Stories to Tell in the Dark', 1984's 'More Scary Stories to Tell in the Dark' and 1991's 'Scary Stories 3: More Tales to Chill Your Bones' – as the center of a series of mysteriously macabre small-town murders –presumably emulating the horror stories of the books – that a group of young teens will attempt to solve.
Schwartz drew heavily from folklore and urban legends as the topic of his stories, researching extensively and spending more than a year on writing each book.