Sandra Bland: Black woman's 2015 'suicide' in Texas jail asked disturbing questions and yet none was held guilty On July 13, 2015, Sandra Bland was found dead in her jail cell in Waller County, Texas only three days after police had her pull over for a routine traffic stop and violently arrested her. She was found hanging in her jail cell, an apparent suicide while in police custody. For five years now, the circumstances surrounding her death have been ambiguous. Many continue to doubt that she had committed suicide, while the persisting question that remains is why she was taken into custody in the first place. Her death sparked a nationwide outcry, and the African Policy Forum (AAPF) coined the hashtag #SayHerName to honor Bland, in an effort to keep her legacy alive in the fight to end police brutality and systemic racism.
Who was Sandra Bland?
Sandra Bland, 28, an African-American woman, was born and brought up in suburban Chicago. She had a real-estate business and was also a journalism graduate. Bland was a force to reckon with and had a keen aspiration to bring about change. Posts from her Facebook account show that she was greatly inspired by the impactful portrayal of the civil-rights era in the 2014 film 'Selma' that completely transformed her. In a video that she posted on January 2015, she said, "I'm here to change history." She'd even created personal project '#SandySpeaks', claiming that "It's time for me to do God's work."
She was outspoken about issues plaguing America, and would often post links that would redirect readers to articles about Black history and economic crisis that young Black people struggled with. Even as a child and student, she was a brilliant asset to the schools and colleges that she attended, and brought laurels to the institutions. She was talented, fierce, and loved by the people who knew her well. Bland was in Texas to take up a job as a student ambassador for the alumni association at Prairie View A&M University, a historically Black university from which she graduated in 2009.
Why was she arrested?
Bland was pulled over by Brian Encinia, now a former police officer at a traffic stop on July 10, 2015, for not signaling a lane change. Their conversation led to a full-blown altercation and was captured in a 52-minute-long dashcam recording from Encinia's vehicle. In the video, the officer was seen confronting Bland, fuelled by rage and pointing a taser at her. He yelled at her to get out of her vehicle, and when she didn't comply he tried to open her car door attempting to pull her out. He then held his stun gun aimed at her threatening to "light [her] up," if she didn't get out of the car.
Encinia then arrested Bland off-camera, and she can be heard in the video insulting him while complaining of his rough handling. The officer only reiterated that she was resisting arrest, and a female officer joined Encinia to help him with the arrest. He was heard telling his colleague that Bland "started yanking away, then kicked me, so I took her straight to the ground." But the dashcam footage and a video taken by a bystander, do not show any evidence of Bland assaulting the officers. She was arrested and taken to Waller County jail on charges of allegedly assaulting Encinia.
Death and aftermath
On July 13, 2015, three days after she was arrested, Bland was found dead in her jail cell. Officials claimed the death was a suicide. Investigators that were looking into her cases were aided by the FBI and found Encinia to have "violated the department's procedures regarding traffic stops and the department's courtesy policy," but didn't elaborate on it. In August, Bland's family filed a lawsuit against the officer and various Texas agencies for her "wrongful death". On December 21, 2015, a grand jury decided not to indict anyone in her death.
Encinia was fired from the department for lying about the arrest and agreed to never work again in law enforcement. He claimed that he had feared for his life, because Bland had assaulted him, but the perjury charge was dropped. According to AJ Plus, Encinia alleged that she made "furtive gestures" and his "safety was in jeopardy at more than one time". Bland had filmed the 2015 confrontation on her smartphone which was in the custody of investigators, and the video was released in 2019. Her family's lawyer said he never saw the 39-second footage.
What are people saying?
While many people still continue to believe that the circumstances surrounding her death don't essentially point to a suicide, others say otherwise. A Twitter user on July 13, 2020 opined, "We should be honest here: while the original traffic stop was unnecessary, and the cop lied, she most likely did end her own life. Having been put in that situation in the first place (because of the cop) likely lead her to do that, but let's stop it with the conspiracies." Another alleged, "It's highly probably she was justifiably upset for being jailed for failing to use turn signal to change lanes and to put her in her place they used a chokehold and choked her to death. To cover that up they hung her body in the cell and lied that she committed suicide."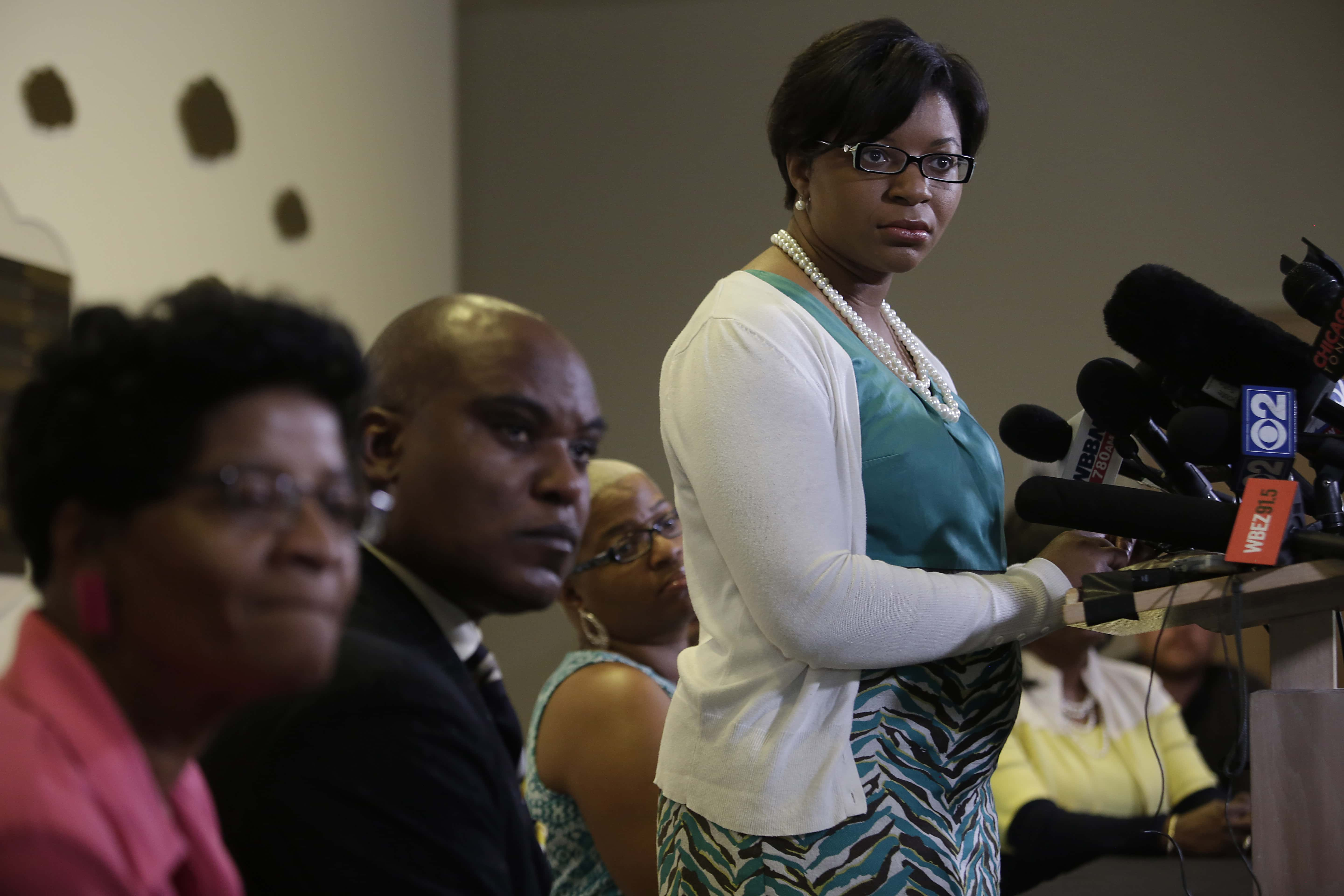 "This woman's death still hurts," another user commented, "They murdered her/or let her die from lack of her epilepsy medication, and hung her to make it appear as a suicide. Doctoring photos after her death is disgusting. #SandraBland was not suicidal, she was a strong Black woman, happy to be alive." Another user wrote, "In what upside down world does a person go to jail and gets left there for an improper lane change? And how is the police officer not charged after he threatened to tase a woman who was just sitting in her vehicle?????"
One user also said, "'died in police custody' translation: died whilst police had direct duty of care. no matter the cause. they were responsible for her well-being." The user continued: "in any just society, it would merit the most thorough of both internal & external investigations, as govt and law enforcement would be determined to ensure it didn't happen again 'huh, brought it on themselves', whether that be by not immediately complying w irrational instruction from or raising their voice to a public employee or using what means were available to end their own life, just does not cut it."