'Real Housewives of Dallas': Where is former 'RHOD' star LeeAnne Locken now? LeeAnne Locken's exit from 'Real Housewives of Dallas' was as dramatic as any within the plotlines of Bravo's hit reality TV franchise 'Real Housewives'. The controversial housewife was at the receiving end of the wrath from fans after she made some racist comments about her fellow housewife Kary Brittingham during Season 4 of 'RHOD'. On multiple occasions, LeeAnne referred to Kary as "Mexican" and "chirpy Mexican". What made things worse was her unapologetic attitude about it.
During the reunion, when everyone confronted her for her awful comments, she didn't even seem remorseful or apologetic about her actions. She just made a generalized apology statement, which the fans conceived as a move to protect her image rather than being repentant of her actions. Fans soon began demanding for the housewife's firing from the show. Following all this drama, LeeAnne announced during an interview that she would be leaving the show, and not be returning for Season 5. She said, "The last four years have been a trolley-slapping good time but after much consideration, I have made the personal decision to step away from RHOD." The reality star revealed that she would be using the time away from the show to travel, spend time with her husband and family, and most importantly on her philanthropy.
Since the housewife's exit from the show, a lot of things have happened in the world, from the COVID-19 pandemic that turned the world upside down to the BLM Movement that saw everybody taking to streets in protest of the injustice meted out against the minorities. Despite everything that's happening around us, the showrunners managed to film a new season of 'RHOD'. As we wait for the premiere of season 5, the first season of the franchise without LeeAnne, we began wondering what the housewife has been up to since her exit from the show.
In case you too were wondering the same, then we got you covered. The former housewife appears to have kept her word and seems to be busy with her philanthropic work. In an interview with DailyMail, the housewife shared how she is happier and more joyful since leaving the reality show. She said, "You don't realize how deep in it you are until you remove yourself from it," while comparing it to "kind of like a bad relationship." "It's weird because, you know, I go out now and I see my friends and they're all like, "Oh, my god - you're so happy and bright and joyful." And I'm like, I know I found the old LeeAnne and she's back!" added the former housewife.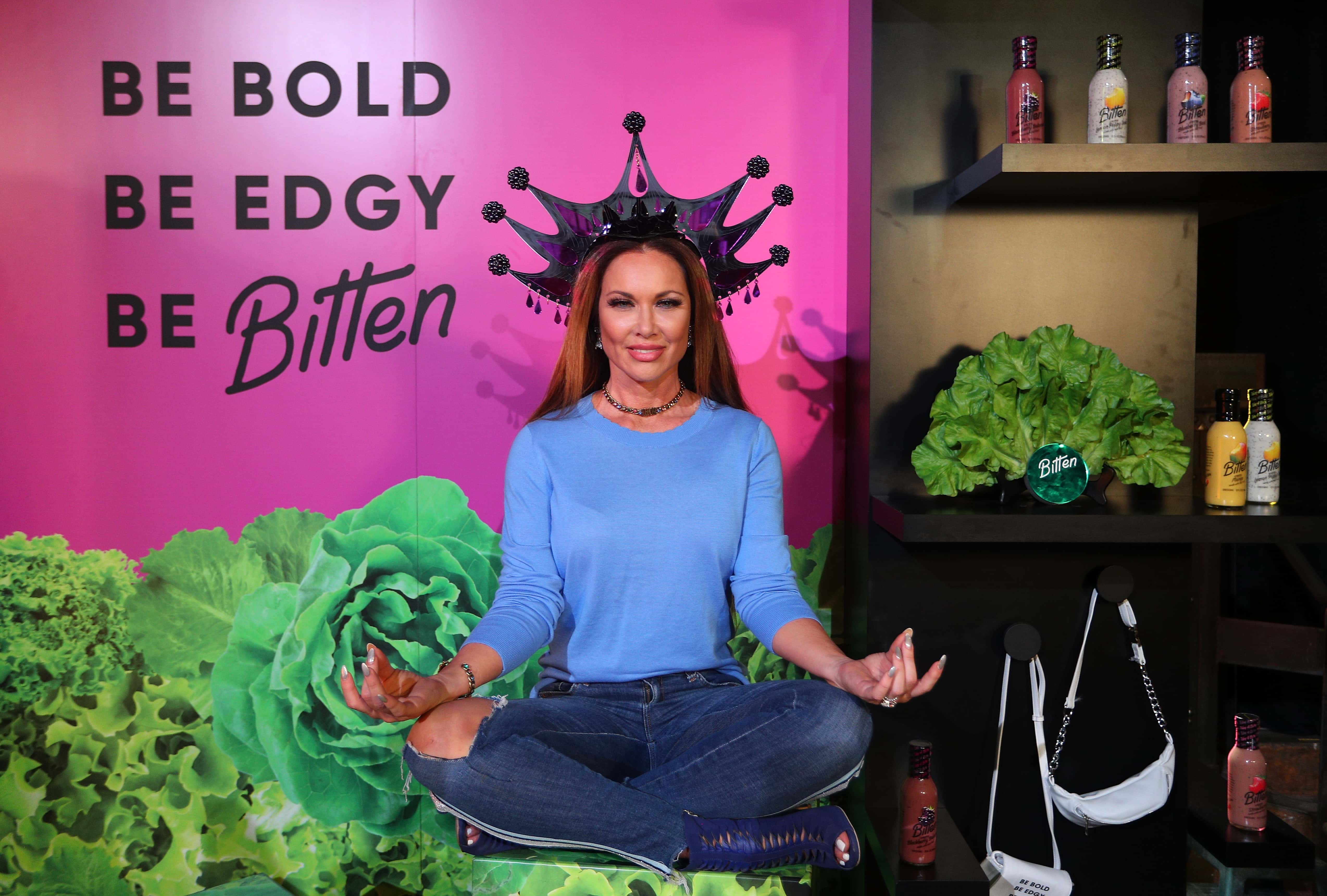 Just like the rest of the world, even LeeAnne had to quarantine in her Texas mansion with her new husband Rich Emberlin. She revealed how the couple managed to avoid conflicts and spent time at home. "The pandemic has either really brought couples close together or it has really made sure to keep couples further apart. I am lucky that I have a husband who is smart enough to quarantine away from me when we are home," shared the housewife while adding that she spent a lot of time watching Netflix. While she isn't binging on Netflix, the former housewife has been very involved with her non-profit work with The Fashion Foundation, an organization that uses fashion to help kids in need.
"Anybody who knows me knows that I spend the majority of my time working in the non-profit world, really trying to pay it forward, really trying to make a difference,' LeeAnne said. During the pandemic, the organization donated over 500 bags filled with school supplies and activities to children living in shelters, to help them with their virtual learning. Here's hoping that LeeAnne continues to do her philanthropic work and continues to inspire people around her.
'Real Housewives of Dallas' Season 5 is all set to premiere on January 5 at 9/8c only on Bravo.
Share this article:
rhod real housewives of dallas where is leeanne locken now exit show charity netflix Bravo TV