'The Voice' 2023: Reba McEntire and Kelly Clarkson's family drama spills on sets of NBC show LOS ANGELES, CALIFORNIA: Let me take you on a journey back to the very beginning of 'American Idol'. A fresh-faced Kelly Clarkson stepped onto the stage, belting out tunes that would later go down in history as some of the greatest performances on the show. As she walked away with the coveted title of 'American Idol', her heart was bursting with admiration for none other than country music superstar Reba McEntire, who had long been a source of inspiration for the young singer. But alas, as time went on and life took its unpredictable turns, things began to change. Kelly's marriage to McEntire's former stepson, Brandon Blackstock, proved to be a tumultuous one, ultimately culminating in a messy and highly publicized divorce. And while Kelly may have hoped that her once-idolized McEntire would remain impartial in the matter, it seems that the country queen has chosen to take sides.
Fast forward to the present day, both Kelly and McEntire find themselves working on the hit singing competition show, 'The Voice'. While Kelly has taken her place as a judge on the panel, McEntire has joined as a mentor. But instead of putting their family drama behind them, the two are bringing it right onto the show's stage. Rumors have been swirling about the tension between the two women, with McEntire allegedly refusing to let go of the legal brawl that played out between Kelly and her former stepson. And as the cameras roll and the competition heats up, it's clear that this family feud is far from over.
RELATED ARTICLES
Kelly Clarkson clashes with ex mom-in-law Reba McEntire for meddling in her divorce
'It kills me': Kelly Clarkson reveals her children's 'honest' reaction to divorce from Brandon Blackstock
What went down between Kelly Clarkson and Reba McEntire?
Let's paint a picture of the behind-the-scenes drama that has been unfolding on 'The Voice'. We all know Kelly Clarkson, the talented and spunky coach who has captured the hearts of fans worldwide. But it seems that the newest addition to the show, country music legend Reba McEntire, as a battle advisor, is causing quite the stir with her meddling in Kelly's personal life. It all started when Reba, who happens to be Kelly's ex-husband Brandon Blackstock's stepmother, decided to insert herself into the couple's already complicated relationship. Despite Kelly and Brandon finalizing their divorce in 2022, Reba apparently believes that they should reconcile and has been urging Kelly to take her ex-husband back. Her persistence in wanting to see Kelly and Brandon get back together has begun to grate on Kelly's nerves. And who can blame her? After all, a divorce is a painful and difficult experience, and it's not easy to just sweep those emotions under the rug and pretend everything is fine. In fact, it's becoming increasingly clear that Reba's interference is doing more harm than good. While she may have the best of intentions, her actions are ultimately causing tension and frustration between herself and Kelly, two women who should be working together to bring out the best in the talented contestants.
On the one hand, Reba undoubtedly loves Kelly and wants what's best for her. On the other hand, Kelly is an adult who is perfectly capable of making her own decisions, and it's not fair for Reba to try and force her into something she's not ready for. So where does that leave us? Well, it's anyone's guess at this point. But one thing is for sure: this season of 'The Voice' is sure to be filled with plenty of drama, both on and off the stage.
Why did Kelly Clarkson and Brandon Blackstock divorce?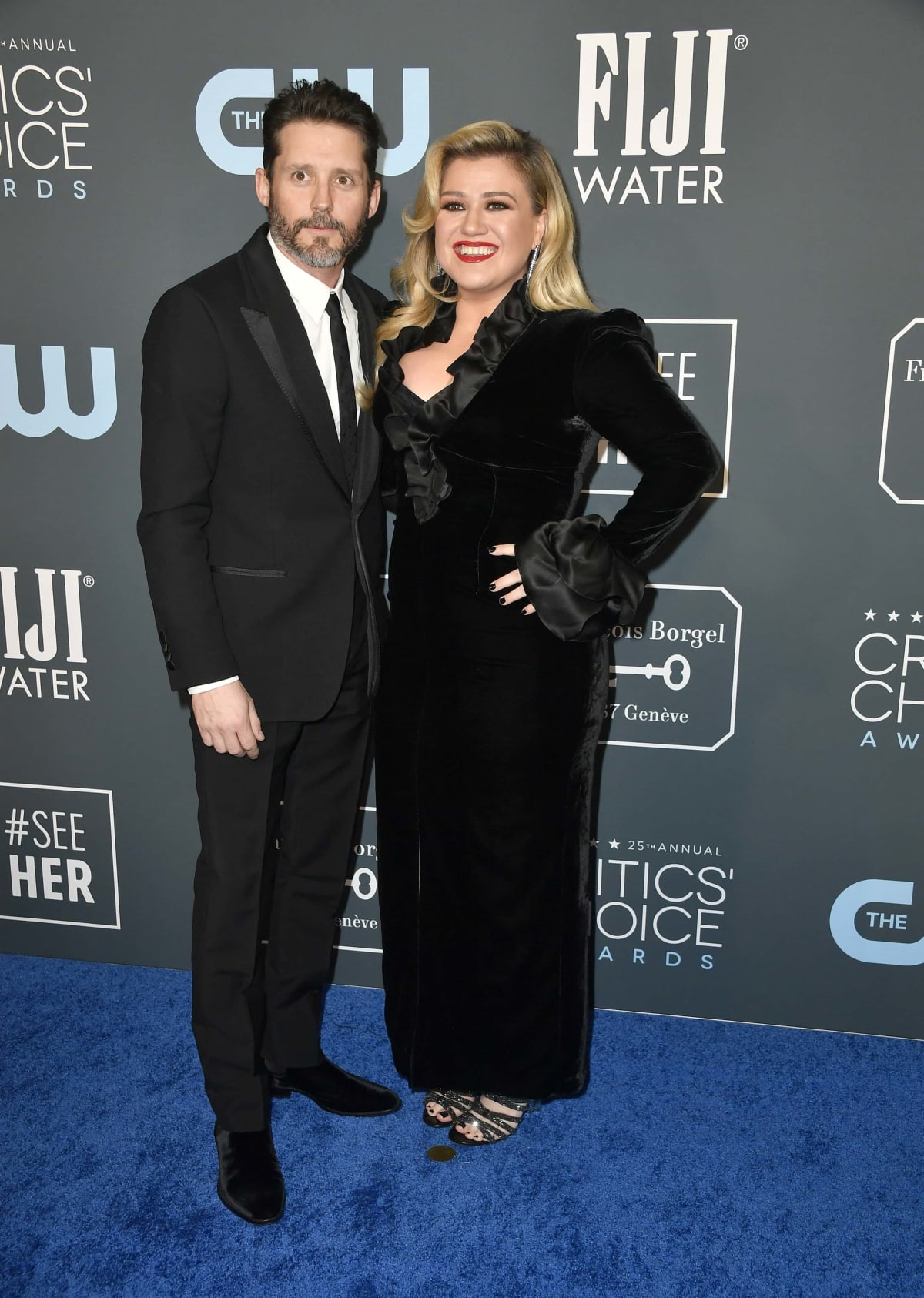 It all began when Kelly met Brandon Blackstock at a rehearsal for the Academy of Country Music Awards in May 2006. The two hit it off immediately and began dating, eventually tying the knot in October 2013. Together, Kelly and Brandon have two children, River and Remi, who are now eight and six years old, respectively. But as we all know, not all love stories have happy endings. In June 2020, after almost seven years of marriage, Kelly and Brandon announced their split, sending shockwaves through their fanbase. The divorce wasn't easy for Kelly, who grew up in a divorced family. She knows firsthand the difficulties that come with trying to co-parent and maintain a healthy relationship with an ex-spouse. But despite her own experiences, the split has still been a heavy burden for Kelly to bear, especially when it comes to her children.
In an episode of 'Angie Martinez's IRL' podcast, Kelly opened up about the struggles of co-parenting and how the split has affected her two children. It's clear that the divorce is not something that Kelly takes lightly, and she's doing her best to support her children, as the primary custodian, through this difficult time. It's a reminder that even though Kelly is a global superstar with a legion of fans, she's still a human with real emotions and struggles. And while we may not all be able to relate to her level of fame and success, we can certainly empathize with the pain of a broken heart and the challenges of trying to cope with life after a split.