Is Rachel Kirkconnell's father Hispanic? Angry 'The Bachelor' fans say she's being a 'whole racist' Home Town date is one of the most significant moments on 'The Bachelor' as the parents of the suitresses meet the man their daughters are planning on marrying. Viewers saw the controversial contestant Rachel Kirkconnell's parents meet Matt James on the February 22 episode and that has further fueled the viewer's animosity. Fans are trying to decipher her ethnicity, with many suggesting her father is Hispanic.
Rachel says Matt meeting her family was one of the biggest moments of her life as they mean the world to her. Following a session of sky-diving, which left her bruised, Rachel came home to see her parents waiting to meet Matt. After she introduced them to Matt, her father Darrell took Matt aside for a chat. Darrell asked Matt if he and Rachel are "rushing" into marriage as they've known each other only for a short time. Matt, however, defended his chance citing marriage as the only reason he's on the show.
RELATED ARTICLES
Who are Kim and Darrell Kirkconnell? Meet 'The Bachelor' star Rachael's parents who defended her amid racism row
'The Bachelor': Rachael Kirkconnell trolled for planning date, fans ask if 'she skydives to work every day'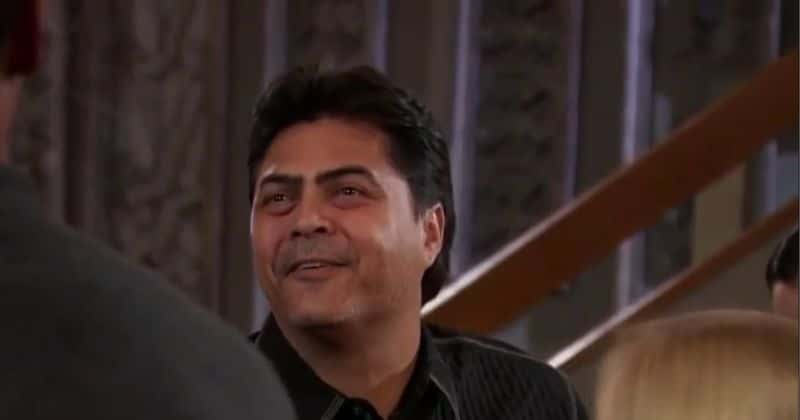 Even though a majority of viewers spoke about Darrell hitting Matt with "tough" questions as the suitress's father, it was his race that was the focus. A considerable number of them are of the opinion that Darrell is Hispanic.
One tweeted, "As a Latina I can confirm that Rachel's father is Hispanic....yes or yes? #TheBachelorABC #TheBachelor #Bachelor" Another added, "So racist Rachel's father is a *checks notes* person of color #TheBachelor " One tweeted, "Rachel's dad looks like he's hispanic #TheBachelor"
It was only a matter of time before some of the social media users slammed Rachel for allegedly being a racist despite having a father who looks like a Latino. One tweeted, "#TheBachelor Not Rachel being half Hispanic and still being a whole racist...." Another added, "Rachel's dad is clearly of Hispanic heritage, but yet is dripping racism #TheBachelor"
The viewers strongly feel Darrell is of Hispanic heritage, but neither he nor Rachel have commented on the same. According to The Sun, Darrell is an IT professional. Reportedly, he had to delete his LinkedIn profile in the wake of the latest controversy his daughter has been caught up in.
'The Bachelor' airs on Mondays at 8 pm ET on ABC.
Share this article:
Rachel Kirkconnell father Hispanic Angry The Bachelor fans drag heritage racist color Matt James