'Your love makes difference': Priscilla Presley 'touched' by kind words after daughter Lisa Marie's death MEMPHIS, TENNESSEE: Priscilla Presley posted on Twitter on the night of Monday, January 23, to express her gratitude for all the well wishes and condolences she received after the tragic death of her daughter, Lisa Marie Presley, on Thursday, January 12. "Thank you all for your condolences," Priscilla wrote, in her first post since Lisa Marie's death. "You have touched me with your words. It has been a very difficult time but just knowing your love is out there makes a difference," Priscilla added.
Just a day before, Priscilla gave a eulogy at Lisa Marie's memorial service, which was conducted on the morning of Sunday, January 22, at Graceland, the Presley Family house in Memphis, Tennessee. Priscilla addressed the crowd gathered to pay their condolences by reading a letter and poem written by one of her grandchildren which talked of their love for their mother.
READ MORE
Oprah Winfrey sends white flowers for her 'Cuz' Lisa Marie Presley's final resting place at Graceland
What is 'Fair Game' tactics? Michael Lockwood accused Lisa Marie Presley of using Scientology against him
---
Thank you all for your condolences, you have touched me with your words. It has been a very difficult time but just knowing your love is out there makes a difference.

— Priscilla Presley (@Cilla_Presley) January 24, 2023
---
"I'm going to read something that my granddaughter wrote, for all of you. And this says it all," Priscilla shared, reading from her phone. "I have no idea how to put my mother into words. The truth is, there are too many. Lisa Marie Presley was an icon, a role model, a superhero to people all over the world. But mama was my icon, my role model, my superhero, in much more ways than one," as per ET Online.
"Even now, I can't get across everything there is to be understood or known about her. But as she always said, 'I'll do my best,'" Priscilla continued reading, before getting to the poem which was titled 'The Old Soul'. "In 1968 she entered our world, born fragile, tired, yet strong. She was delicate, but was filled with life. She always knew she wouldn't be here too long. Childhood passes by with a glimpse of her green eye. She then grew a family of her own. Then came her second child, leading her to suspicion. Could this be the angel who takes me home?" Priscilla read, fighting back tears.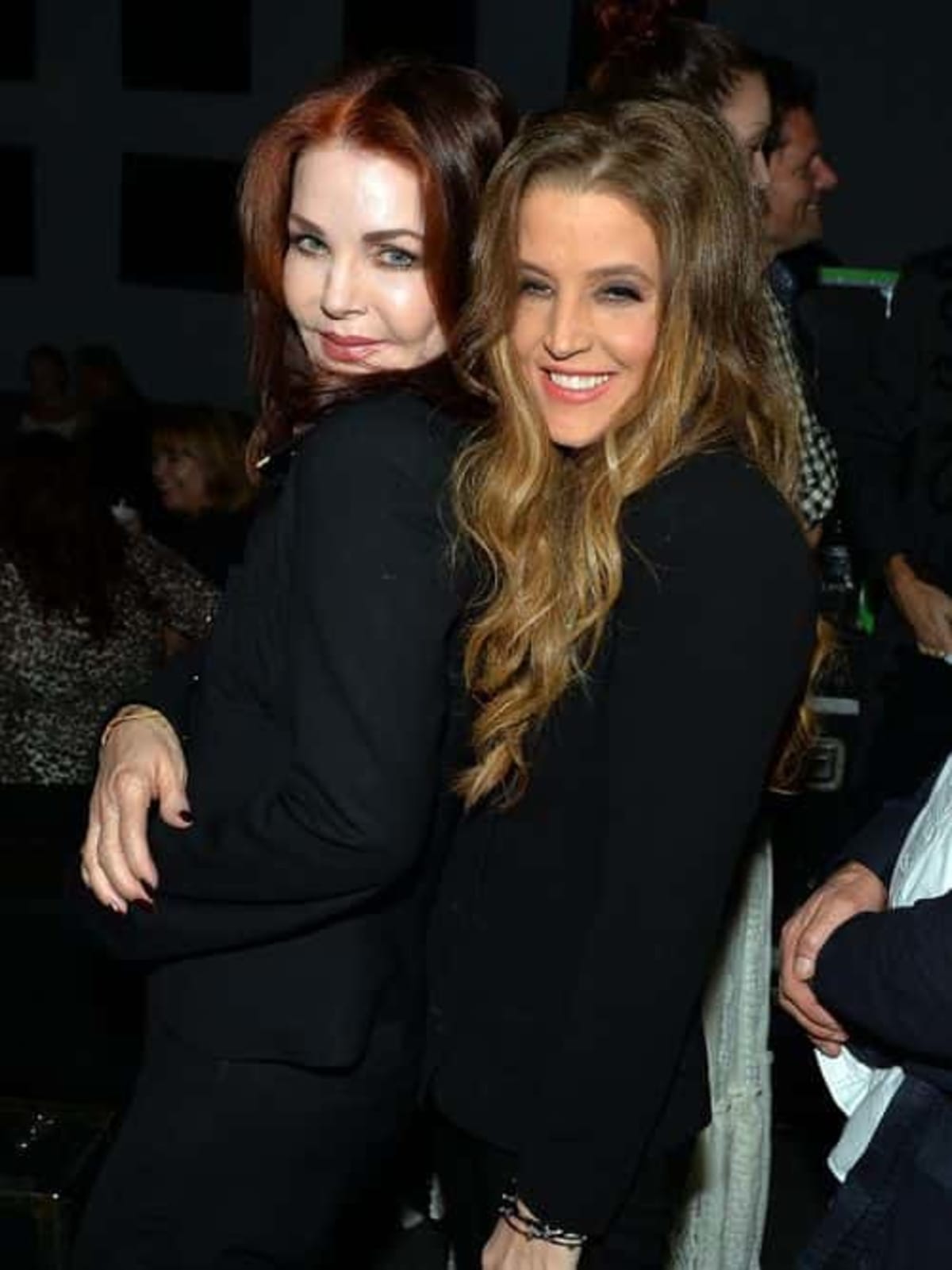 "Time, of course, flew by. It was time for a tragedy. She knew it was close to the end. Survivors guilt, some would say, but a broken heart was the doing of her death," she continued. "Now she is home where she always belonged, but my heart is missing her love. She knew that I loved her. I fear I'll never touch her. But the old soul is always with me. She doesn't drift above. That says it all, and thank you all for being here," Priscilla concluded. "Our heart is broken, Lisa, and we all love you."
Lisa Marie was buried in Graceland along with her son, her father, Elvis Presley, and other family members, including Vernon and Gladys, Elvis' parents, and Minnie Mae, the latter's grandmother. There is also a smaller memorial stone for Elvis' identical twin brother, Jessie, who died during birth.
On Thursday, January 12, Lisa Marie suffered a cardiac arrest at her Calabasas home, in California, and was taken by ambulance to the hospital. Prior to bringing her to the hospital, the emergency personnel attempted CPR trying to save her. But Lisa Marie died after suffering a second cardiac arrest.
Share this article:
'Your love makes difference': Priscilla Presley 'touched' by kind words after daughter Lisa Marie's death