Will Biden lose midterms? POTUS' approval rating hits a new low with Ukraine crisis Even before the Russian invasion of Ukraine, President Joe Biden was struggling. Not only had most of his key agenda been killed in Congress, but he's also faced multiple questions about his health, and domestic issues led to shockingly low approval ratings. According to a poll on February 27, Biden's ratings have fallen even further, given his inability to stop Russian President Vladimir Putin's advance in Ukraine.
The president has come under heavy fire from Republicans for his handling of the war. In fact, a February 26 Harvard Centre poll found 62% of Americans felt the invasion wouldn't have taken place if Donald Trump was president. Biden has so far imposed a series of crippling financial sanctions, but it appears to have had little effect on Putin. As Russia's advance continues, Biden now faces a big question - should he put boots on the ground?
RELATED ARTICLES
'Hero' Elon Musk provides internet to Ukraine within 10 hrs: 'Doing more than Joe Biden'
From missiles worth $350m to ban on Russian banks: How US responded to Ukraine crisis
Whether Biden does or not, he has to take more into account than the situation in Ukraine. The 2022 midterms are around the corner, and for months, Democrats and Republicans have been jostling for control, which could determine the fate of Biden's presidency. Judging by the latest polls, things don't look too good for the president, or Democrats.
Biden's approval rating falls again
The latest poll was conducted by ABC News/The Washington Post between February 20-24, 2022. It comes as the president is set to make his first State of the Union address on March 1, 2022, in Washington DC. According to the poll, only 37% of respondents approve of Biden's job. Of that 37%, only 20$ stay they 'strongly approve'. 44% strongly disapprove and 7% have 'no opinion', the poll found. It's the first time Biden's approval ratings have dropped into the 30s.
Things get a lot worse for Biden when the results are broken down by party affiliation. While Democrats gave the president a 77% approval rating, 86% of Republicans disapprove of Biden's efforts, and even 61% of independents rate him negatively. The news is likely to cause panic in the White House, given Biden's campaign promise to unite Americans, which so far doesn't seem to be making much headway.
Republicans have taken advantage of the situation in Ukraine to cast doubts upon the president, with many like Trump going as far as to praise Putin for taking advantage of a "weak" Biden. Others have also turned the situation and blamed Biden for Russia's invasion. Many also found the president a soft target over the weekend of February 27-28, when he left the White House to attend a funeral in Delaware.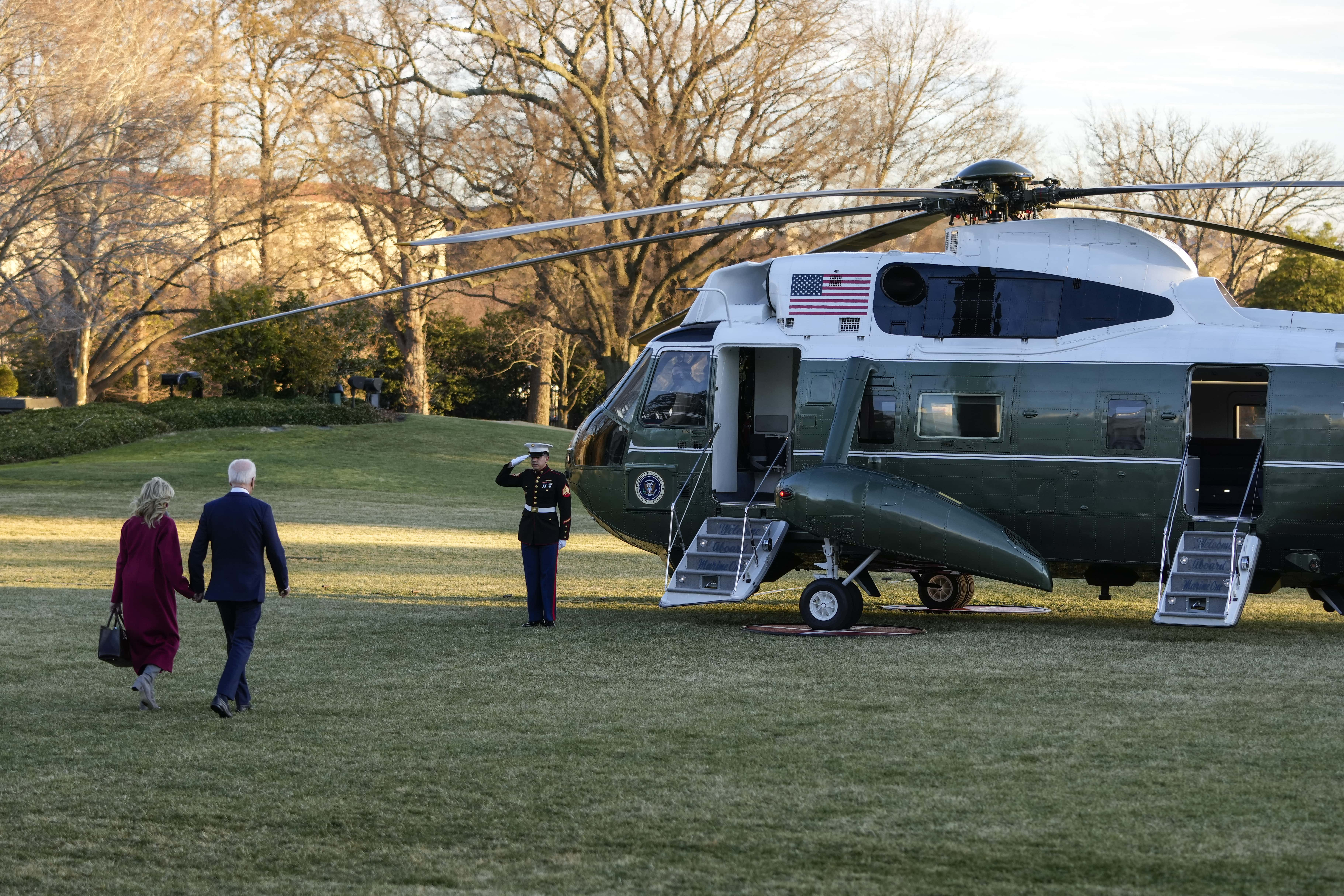 Will Biden lose the midterms?
Given that the midterms are just around the corner, there's no doubt some concerns among Democrats about the latest news. The party controls both the House and the Senate by a razor-thin margin, but even then have failed to pass signature legislation. Adding to their woes, 30 Democratic lawmakers have announced plans to retire from Congress, giving the GOP plenty of targets to win back control.
A large number of Republican candidates have also joined the crowded field this year, all vying for attention and building their campaigns on promises similar to that of Trump. In contrast, only a handful of Democratic hopefuls have made the news, indicating that the GOP may have an advantage. There's little Biden can boast about heading into the polls, given that most of his legislation like the Build Back Better framework and vaccine mandates.
There's widespread domestic unrest on a variety of issues from school curriculums to crime, which the president is yet to fully get a grip of. The bottom line is things don't look too good for Democrats, and now the Russian invasion is playing into the GOP's hands. The situation has never been direr for Biden, or indeed the Democratic party.