Peter Tobin: Serial killer, 76, serving life for murdering 3 women and concealing bodies, dies in prison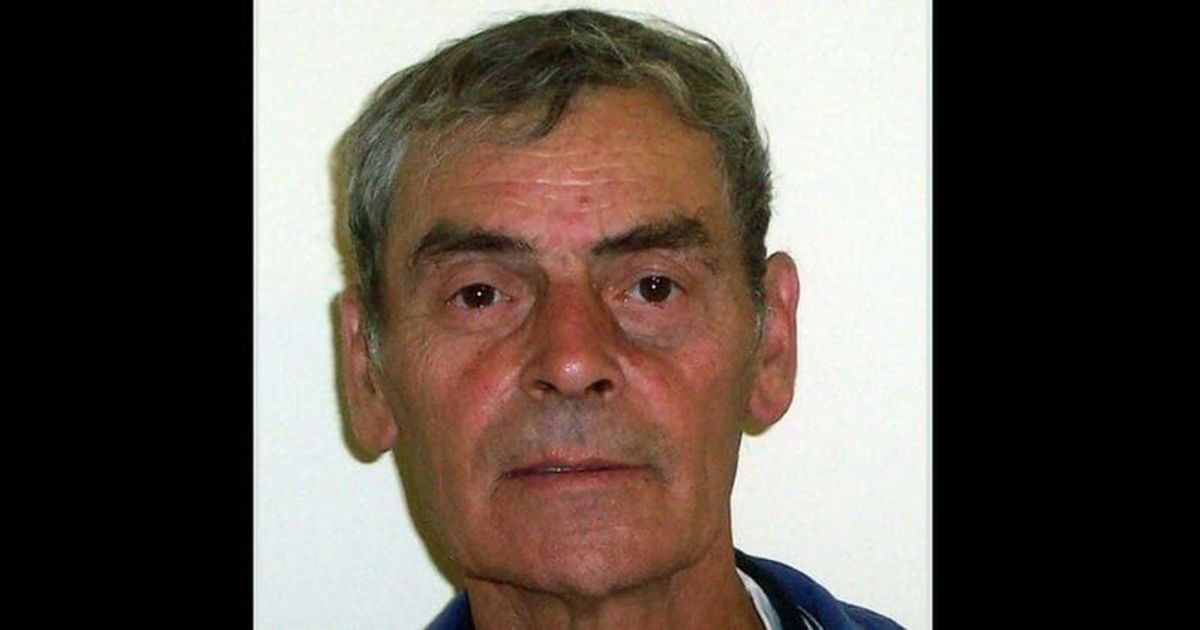 EDINBURGH, SCOTLAND: Scottish serial killer and rapist Peter Tobin, 76, who had been serving three life sentences for the cruel murders of three women, has died after falling ill at the prison. He was taken from HMP Edinburgh to hospital, the Royal Infirmary of Edinburgh, on Wednesday, October 5, where he died just three days later.
Tobin, who had cancer, had been serving a life sentence at HMP Edinburgh for the killings of 15-year-old schoolgirl Vicky Hamilton on February 10, 1991, 18-year-old Dinah McNicol on August 5 the same year, and the 23-year-old Polish student Angelika Kluk on September 26, 2006. In 2007, he was found guilty at the High Court in Edinburgh of raping and murdering Kluk, who was found in a Glasgow church hidden under the floorboards, reports BBC. His arrest led detectives to launch Operation Anagram - an investigation from 2006 to 2011 - which saw police examine hundreds of unsolved murders and missing people cases. And this led the team to the garden of his former home in Margate, Kent, where they discovered the remains of two teenagers who went missing 16 years ago. Tobin was convicted of their murders in 2008 and 2009 and was given two more life sentences.
READ MORE
Is this the Stockton serial killer? Police release footage of man 'on a mission' with Keyser Soze walk
The Stockton Serial Killer? Fears grow after police find pattern in murders of five men
Details of the killings
Hamilton, who had been abducted from a bus stop, was reported missing after failing to return to her home in Redding, near Falkirk. He had drugged her, strangled her and carried out a sex attack before murdering her. Tobin was living in Bathgate at the time of the incident and moved to England shortly after her disappearance. McNicol from Essex was last spotted after hitchhiking home with a friend from a music festival in Hampshire. He drugged and strangled her to death, reports STV News.
Detectives were convinced he had other victims because he had at least 40 aliases and 150 cars during his life, as per The National News. In the year 1993, "he sexually assaulted and raped two 14-year-old girls at his home in Hampshire, stabbing one and leaving them for dead after turning on gas taps," states STV News. However, the two survived; following which, he was jailed for 14 years for the attempted crime. At 58, he got released from prison and returned to his native Scotland, moving to Paisley in 2004, the outlet further reports.
Former detective superintendent David Swindle, who led Operation Anagram in the aftermath of Kluk's murder, said, as per KentOnline, "Tobin was a sadistic killer who was determined to take lives and conceal them for his pleasure." He further said to BBC, "This is someone who had no respect for humanity."
Statement by Hamilton's family
The family of Hamilton, one of Tobin's victims, said they would not be celebrating his death. In a statement on Facebook, they said: "With the unconfirmed news of Tobin's passing, the family would like to remind people of what we said outside Dundee High Court when he was finally found guilty of our sister's murder. We no longer wish to talk about him. Unfortunately the popularity of Serial Killers and True Crime will make him infamous for a long time and his victims will all but become a footnote in his history."
The statement further read, "We remember Vicky, we remember her laughter, her smile and we want to keep that memory after all the years of having no idea what had happened to her, followed by heartbreak of losing our mum not long after Vicky went missing. He does not deserve anymore of our families thoughts. If he has taken more victims, our hearts go out to their families and can only wish one day they get the closure they so badly deserve. We will not be celebrating any passing but instead will be remembering Vicky, Angelika and Dinah along with any other victims, and we respectfully ask for others to do the same."
Share this article:
Peter Tobin: Serial killer, 76, serving life for murdering 3 women and concealing bodies, dies in prison