'Penthouse 2: War in Life' Episode 3: Yoon-hui is out for blood this time, roots to ruin Dan-tae and Soo-jin 'Penthouse 2: War in Life' Episode 2 ended with Yoon-hui (Eugene) concocting just the perfect plan and attacking Seo-jin's (Kim So-yeon) weakest point -- her failing voice. Turns out Seo-jin's vocal cords are giving out on her and so, in an attempt to keep her pride and her place within the opera community intact, she ends up hiring a ghost singer to perform in her stead during a concert.
The woman that she hires with no background information other than a recording of a song that the woman performed is different from the woman who performed on the day of the concert and Seo-jin is made aware of the same when the concert ends with a perfect F pitch that is considered extremely difficult for opera singers.
RELATED ARTICLES
'Penthouse 2: War in Life' Episode 2: Are Yoon-hui and Yoon-cheol married? Here's what happens to Bae Ro-na next
'Penthouse: War in Life' Season 2: Release date, plot, cast, trailer and all you need to know about SBS Kdrama
Even then, Seo-jin doesn't doubt that Yoon-hui could somehow be behind this. So she tries to discipline the woman that she believed she hired for hitting a perfect note but finds out that the woman beneath the hoodie was none other than Yoon-hui. Until now, Seo-jin had repeatedly warned Dan-tae that Yoon-hui was out to get them, but he was not able to do anything about her returning to Hera Palace. Now, she knows for sure and Yoon-hui herself has confessed about wanting to get back at Seo-jin for how she had ruined her life and had even helped Dan-tae kill Su-ryeon.
She even tells Seo-jin that Yoon-hui has planned to include Seo-jin's daughter Eun-byeol in their plan as well. Not only that, Yoon-hui and Seo-jin's ex-husband Yoon-cheol are not even together for real. From the looks of it, they might fall in love while they are out to get Seo-jin but at the moment, all of this is a part of their plan -- Yoon-hui, Logan, and Yoon-cheol. Yoon-hui had even gone to the extent of getting her vocal cords operated on to return with the voice that she had originally had. Now, Yoon-hui's aim is to prove that the one who had the best voice among the two of them was always Yoon-hui. That the one who had Yoon-cheol's love in the first place was also her.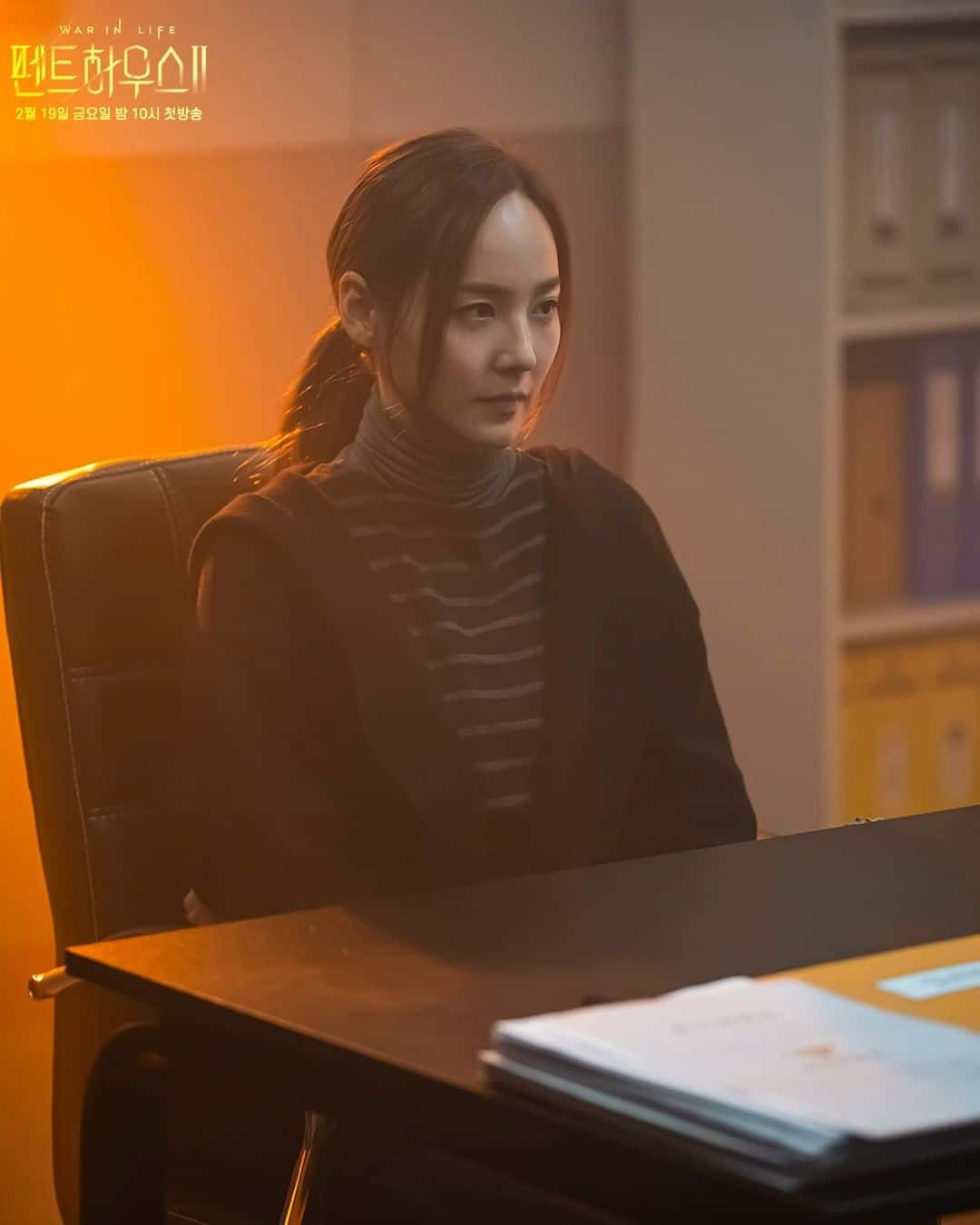 We will also see in episode 3 how Bae Ro-na will return to Cheong-A High and face her classmates' hatred. Especially that of Seok-kyung who continues to believe that the one to kill her mother was not the housekeeper but Yoon-hui. However, Seok-hoon doesn't seem to believe this, not after the truth that he knows about his father. He also likes Ro-na so he might be Ro-na's friend when she returns along with Jenny who is now being ostracized for befriending Ro-na when her mother was still a suspect in Su-ryeon's murder case.
The biggest mystery however is who died at the beginning of season 2 and who is the killer this time around.
'Penthouse: War in Life' Season 2 episodes will air on Fridays and Saturdays at 10 pm KST on SBS and can be streamed on Viki.
Disclaimer : The views expressed in this article belong to the writer and are not necessarily shared by MEAWW.
Share this article:
penthouse war in life season 2 episode 3 yoon hui out blood roots to ruin dan tae soo jin thriller