'Ozark' Season 4 (Part 1) Episode 1: Jonah 'betrays' Marty, Wendy to work for Darlene In recent years, we have seen a lot of amazing shows on TV and streaming platforms, but none has been as intriguing as 'Ozark'. The Netflix show always comes out with extraordinary content season after season and completely blow our minds. Season 3 ended on a rather tragic note for the Byrdes after Nelson executed Helen (Janet McTeer) at Navarro's son's baptism. Now, it was time for them to have a unique and dangerous partnership with Navarro.

Season 4 starts where the previous edition ended. However, things have changed a bit because Jonah's hate for his parents, Marty (Jason Bateman) and Wendy (Laura Linney), has reached to a whole new level after the death of Ben. Jonah knows that it was his mother who was the main reason behind Ben's death and hates her for it. But his hatred is now turning into anger and he is planning on doing something that no one expected.
RELATED ARTICLES
'Ozark' Season 4: 5 things to know about the award-winning Netflix crime drama
Netflix 'Ozark' Season 4: 5 things you didn't know about Jason Bateman
He takes Ben's ashes and gives them back to Ruth (Julia Garner). Jonah tells Ruth how much Ben loved her and in return, Ruth tells Jonah that Ben loved him too. She tells him that he can visit anytime to see him and talk if he wants to. On the other hand, Ruth is trying to get into Marty's software for money laundering, but is unable to get into it. She is now working with Darlene and trying to get back at Marty.

Ruth talks about the same with Jonah and asks her for helping him. Jonah says that he needs to think about it. While returning home, Jonah sees that his parents and Javi, who is Navarro's nephew, are trying to take care of a body and that's when he makes the choice of going against his family and helping Ruth.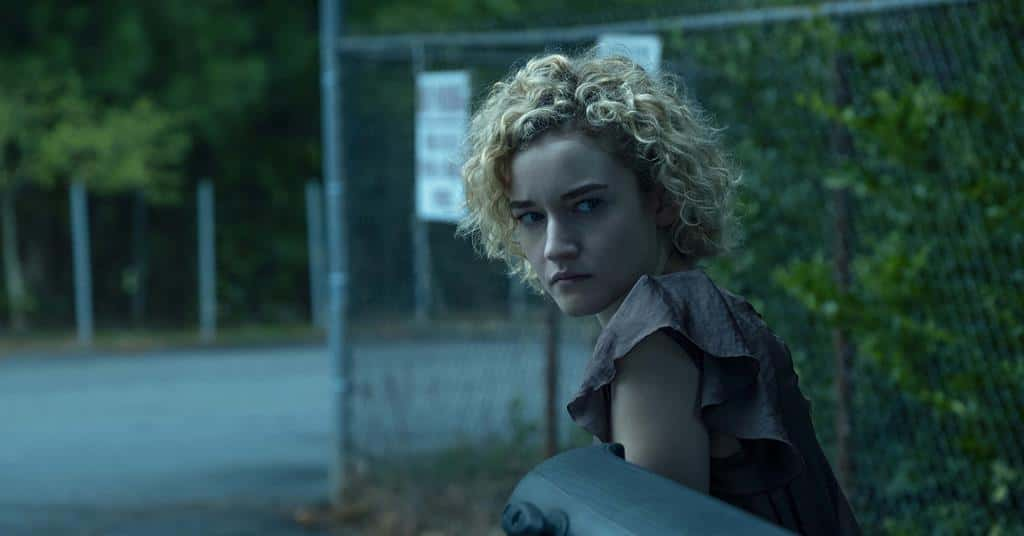 As far as the body is concerned, the body is of Sheriff Nix (Robert C. Trevelier), who went down to Helen's home to find her. However, he meets Javi there and wanted to come in to the house so that he can have a look. Javi says, "Let me turn down the music." Rather than turning it down, he plays the song even louder and shoots the Sheriff. Earlier in the episode, we saw Marty and Wendy meeting Darlene and telling her that the cartel was coming for her and if she doesn't stops her production, then they will come after her. Javi comes to meet Marty and Wendy, asking about the meeting. Wendy tells Javi that Darlene has connections with Sheriff, so we have to take it slow and safely.

So when, the Sheriff arrives at Javi's door, he kills him and solves the problem, making Marty and Wendy's life even more miserable.

'Ozark' Season 4 Part 1 is currently streaming on Netflix.
Share this article:
ozark season 4 part 1 episode 1 jonah betrays marty wendy to work for darlene netflix spoilers