'Ozark': How much is Julia Garner paid for her role as Ruth on the series? 'Ozark' is one of Netflix's top crime thrillers, since the release of its first season in 2017. The series is created by Bill Dubuque and Mark Williams.
An American actress known popularly for her role as Ruth Langmore in the series, Julia Garner won two Primetime Emmy Awards for "Outstanding Supporting Actress in a Drama Series". With the ongoing thriller series and another thriller series up her sleeve ('Inventing Anna'), let's take a look at how much the American actress makes for her role in 'Ozark'.
RELATED ARTICLES
'Ozark' Season 4: 5 things to know about the award-winning Netflix crime drama
'Ozark' Season 4 Part 1 Ending Explained: Did Ruth kill Javi? GHASTLY decision changes it all
Born and raised in New York, Garner first began acting at the age of 15, mostly to overcome her shyness. Back in 2017, she even told The Cut, "That's why I liked acting. Because I could say other people's words". At the age of 17, Garner made her movie debut in 'Martha May Marlene' back in 2011, playing the role of Sarah. Some of her notable works are in movies like, 'Not Fade Away', 'Electrick Children', 'The Last Exorcism Part II', 'We Are What We Are', 'Sin City: A Dame to Kill', 'Grandma' and the series, 'Girls'.
So how much does Garner make from starring in 'Ozark'? Her role is of Ruth Langmore, a young woman from a family of local criminals. Having said that, Garner's exact salary is yet to be confirmed, but according to Variety, it is assumed that she earns about the same as her co-stars, Jason Bateman (who plays Marty Byrde) and Laura Linney (who plays Wendy Byrde), which is $300,000 per episode of the series as of 2017.
All in all, her co-stars would've made a total of at least $13.2 million for all four seasons of Ozark. Again, it's assumed that the stars earned even more after the hit show's success and Emmy nominations for Outstanding Drama Series (in both 2019 and 2020).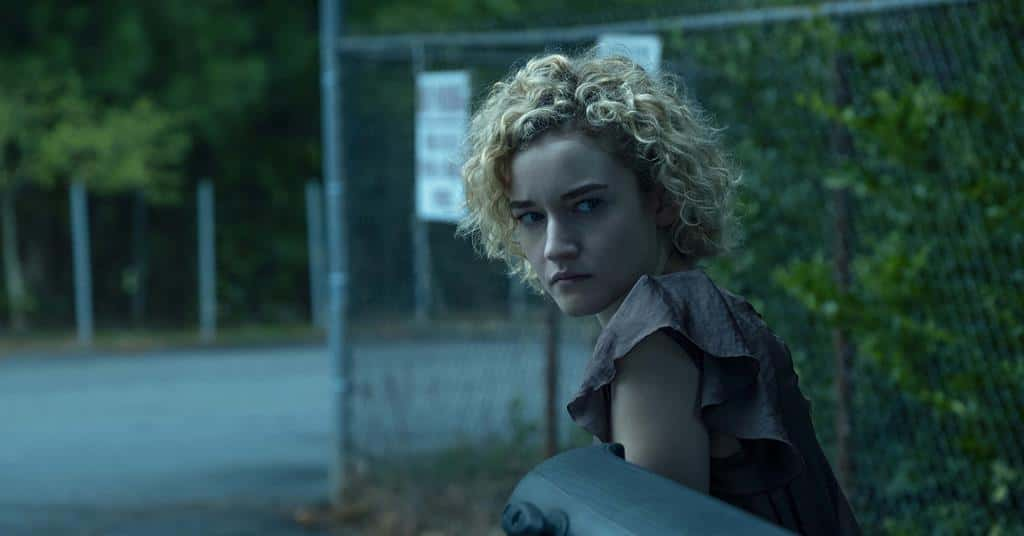 With the fact that Garner is a supporting actor for her co-stars Bateman and Linney's lead characters in the series, it's assumed that she earns somewhat close to what they make but the exact numbers might slightly differ. With Garner having won two Emmys, the estimate of her salary is at least six figures per episode of Ozark, so easily a million dollars to her credit by the time it was time to wrap up the series in 2022.
During her speech at the Emmys', Garner said, "I love playing Ruth so much, and every single day I just feel so lucky to be doing this," Garner said during her Emmys speech in 2019. "This is so special. I'll remember this forever".
Garner also opened up about how much she relates to her character in the series, Ruth at an interview with Rolling Stone in 2021. She said, "I feel like, when a child goes through something, the first heartbreak, they lose their innocence, and they're stuck at that age. To me, trauma is trauma. With Ruth, her main thing is she doesn't have women. She only knows how to be with men. But she's not with men who respect women, or they're not good men". She added, "Ruth doesn't know what a normal and healthy relationship is. She doesn't know what unconditional love is".
Season 4, Part 1 of 'Ozark' released on January 21, 2022, on Netflix.
Share this article:
ozark julia garner salary for ruth net worth emmy awardee jason bateman laura kinney pay per episode